Vatican News' announcement of the Abrahamic Family House in Abu Dhabi, set to open in 2022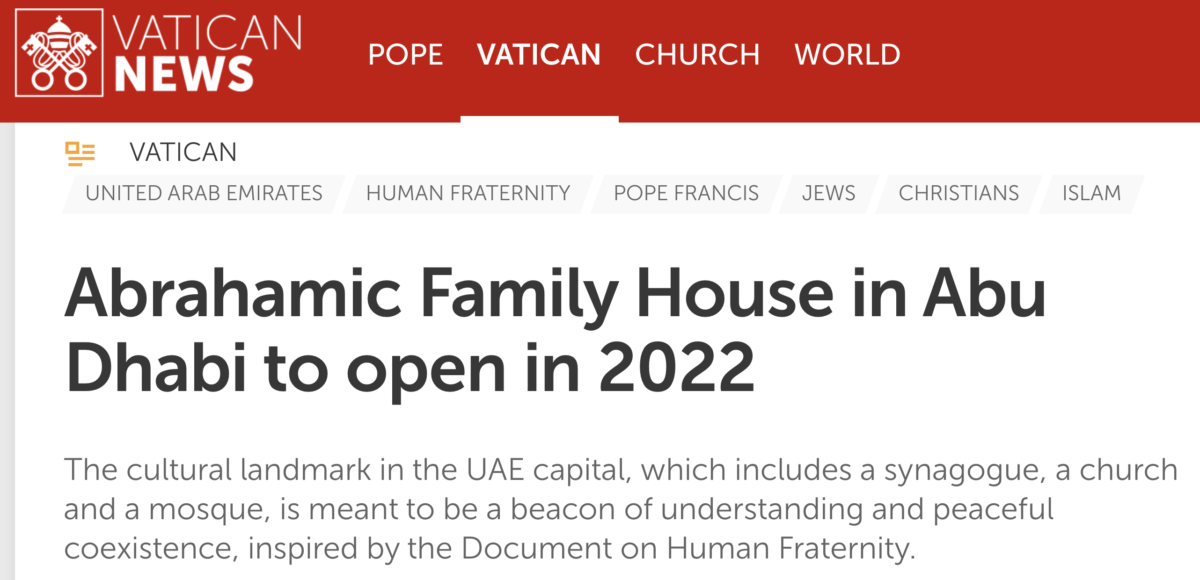 https://www.vaticannews.va/en/vatican-city/news/2021-06/abu-dhabi-abrahamic-family-house-2022-human-fraternity.html
June 15 is the day leaving 199 days in the year.
199, 46th prime
Religion = 46
Catholic = 46
*Temple Mount = 46
*Ordo Ab Chao = 46
*Chaos = 46 (Order out of chaos = 222) (The year 2022)
Obviously, this site, to open in 2022, is a meeting of the 'three' Abrahamic religions
Abrahamic = 56 / 187
–Three = 56
–187 chapters in the Torah
*Society of Jesus = 56 / 187
*Holy Roman Empire = 187
With regards to the three Abrahamic religions
As for the gematria of 'Abrahamic Family House…'
Abrahamic Family House = 190 / 91 / 350 / 116
-Synagogue of Satan = 190
-The Society of Jesus = 91
-Catholic = 35 *Holy See = 35 *Satan = 35 *Eye = 35
-Ad maiorem Dei gloriam = 116
This ritual came on a date with 42 numerology, on Pope Francis' 181st day of being 84 years old.
181, 42nd prime
6/15/21 = 6+15+21 = 42
*Jesuit = 42 / 84
It also came 185 days before Pope Francis 85th birthday.
Catholicism = 185
Mathematics = 185
-Catholicism and Mathematics = 68 / 112 / 185 in all the same ciphers
-Iesus Hominum Salvator = 85
And for one last point, it is Abu Dhabi.
Abu Dhabi = 51
Rome = 51
And its coordinates, the 24th Parallel North, and the 54th Meridian East.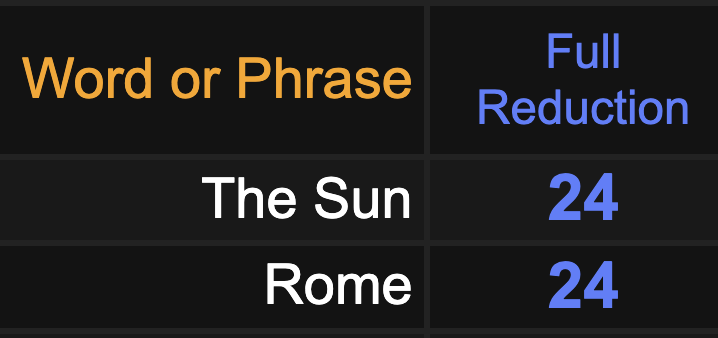 The Jesuit logo is the sun.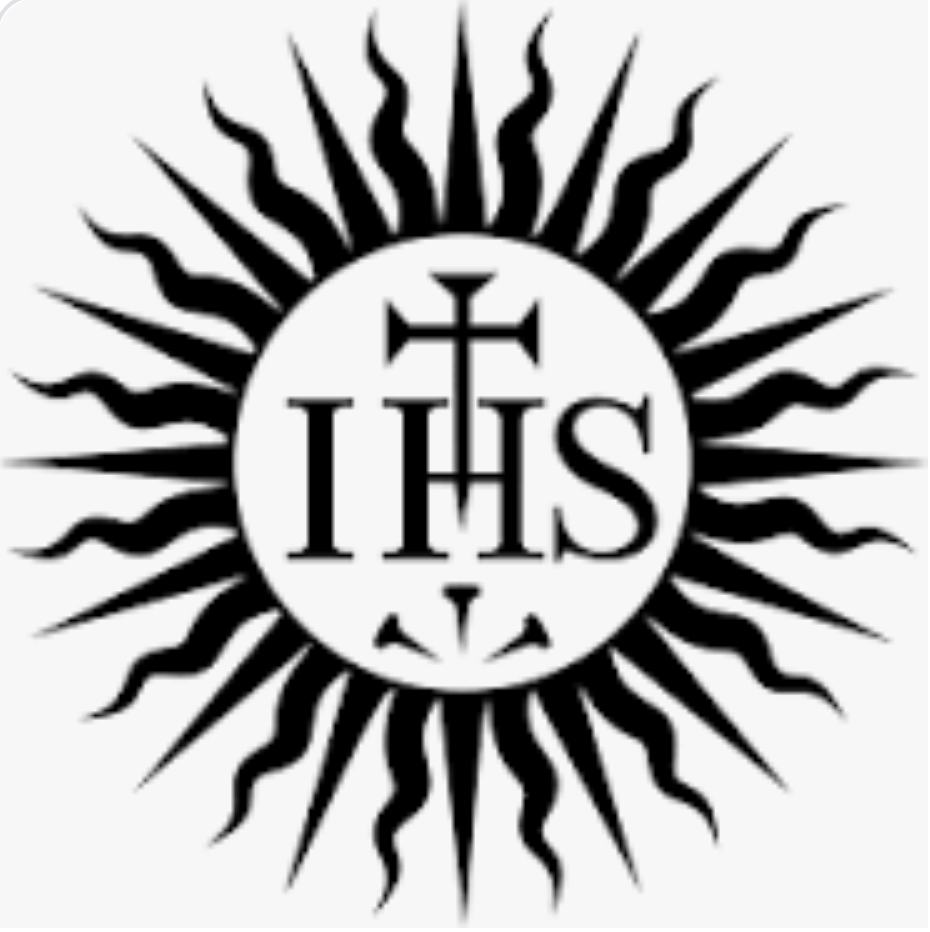 Listen to Pat Robertson step down after "54 years," he thinks.

Abrahamic Religions = 322
Ancient Mystery Religions = 322
Pat Robertson born March 22, or 3/22
Learn your #Gematria.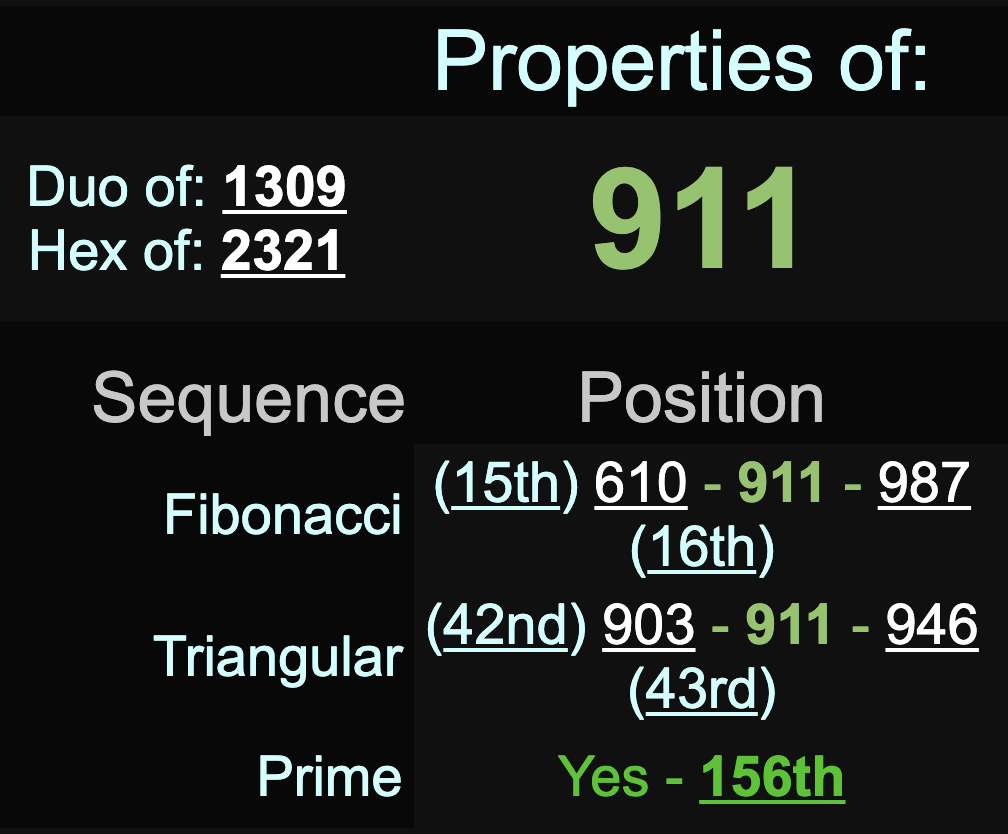 This was all from an article posted on 15/6 (June 15, 2021).