Video appears to show Tyre Nichols struck 9 times in 4 minutes, January 27, 2023 news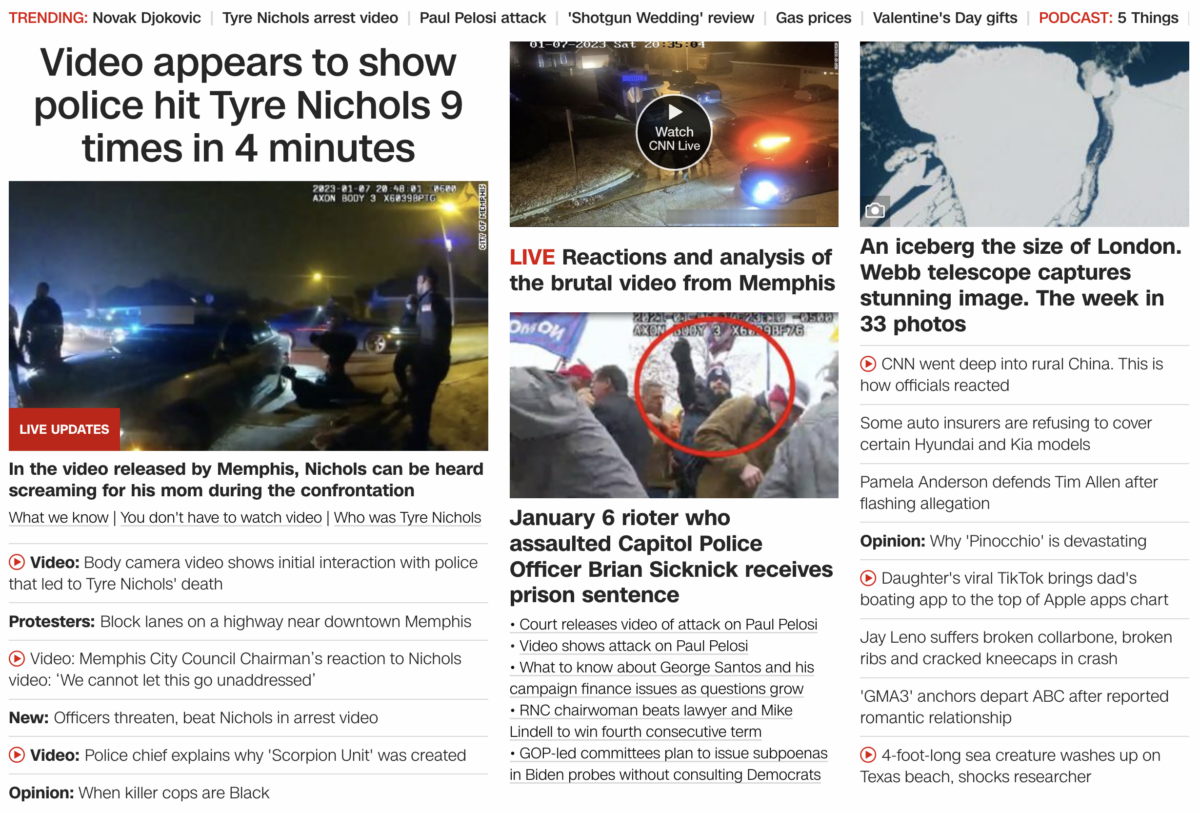 9 times in 4 minutes? MLK would have just turned 94 years old, January 15, 2023.
Terror = 94
Again, this beating reportedly came just before the MLK holiday, in Memphis, where MLK was killed, on April 4, 1968, where April 4 is the 94th day of the year in non-leap-years.
And of course, the violence starts at 33 minutes past the hour.
Race War = 33
Police = 33
Masonry = 33
Secrecy = 33
Order = 33
Federal = 33
And again, they're comparing this to the beating of Rodney King, on 3/3.
And they're also comparing this to George Floyd, where the rioting began on 33rd St.

https://www.cnn.com/us/live-news/tyre-nichols-memphis-news-1-27-23/index.html