Virginia Beach police ask for public's help in solving April 3, 2021 shooting, on 4/4

This request comes on April 4, Easter Sunday.
Officer = 44
Shooting = 44
Easter Sunday = 44
Today is the 94th day of the year.
Virginia Beach, VA = 94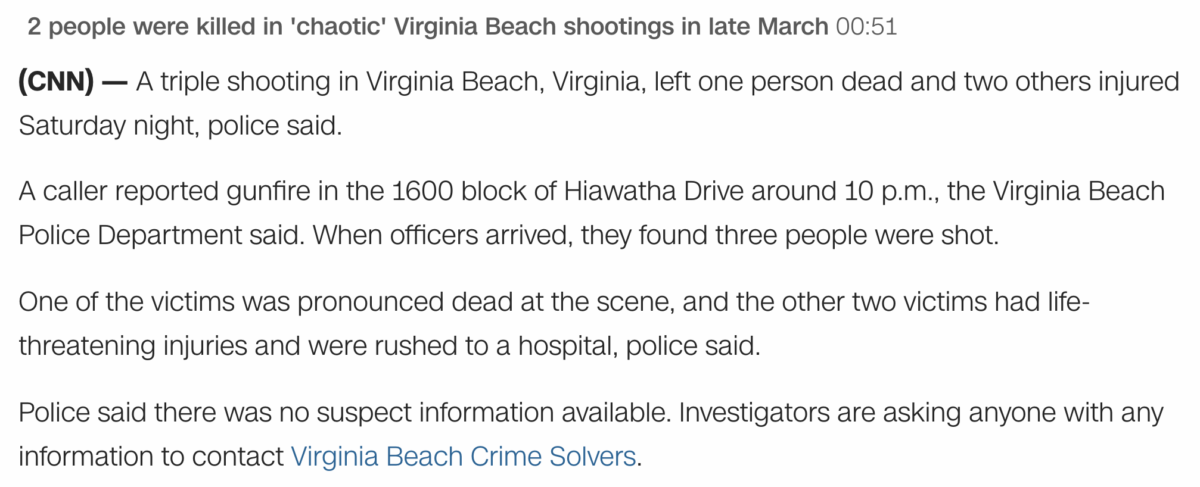 https://www.cnn.com/2021/04/04/us/virginia-beach-triple-shooting/index.html
The shooting on Hiawatha Dr. came on the 93rd day of the year.

The Jesuit Order = 177
This is manufactured news to build the narrative for the coming disarming of a nation.