Volodymyr Zelensky makes "dramatic" appearance at G7 in Hiroshima, May 20, 2023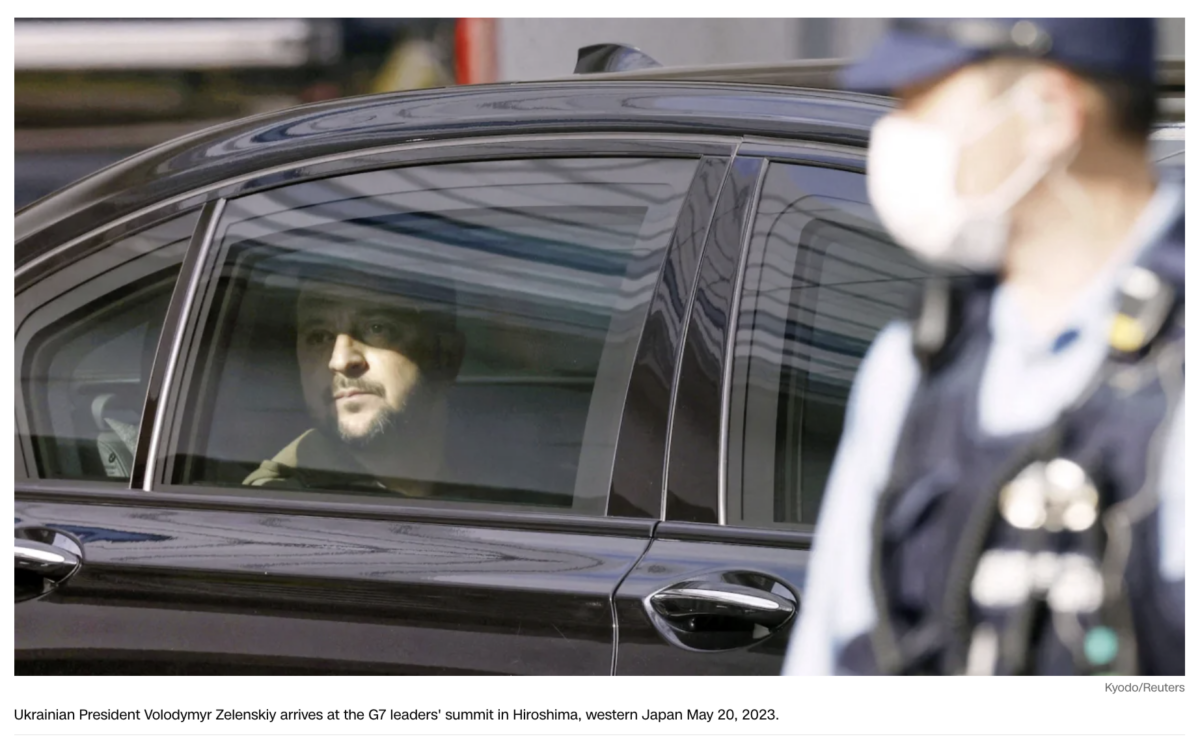 https://www.cnn.com/2023/05/19/politics/biden-japan-visit-china-reaction/index.html
Notice the mention of the nuclear bomb in Hiroshima, where this year's G7 is.
Of course, that bomb dropped in '45, and Zelensky is 45-years-old. Furthermore, today is 450-days after the Ukraine-Russia war began on February 24, 2022.

Today is 115 days after Zelensky's birthday *Nuclear = 115
It is also his 116th day of his age. *Nuclear War = 116 & 154
-Today is 154 days after Pope Francis' birthday
And making the ritual even more perfect, Volodymyr Zelensky equates to 86, reminding us of the date Hiroshima was bombed, August 6, 1945.

Nuclear Attack = 86

This is the 49th G7. Of course, the square root of 49 is 7.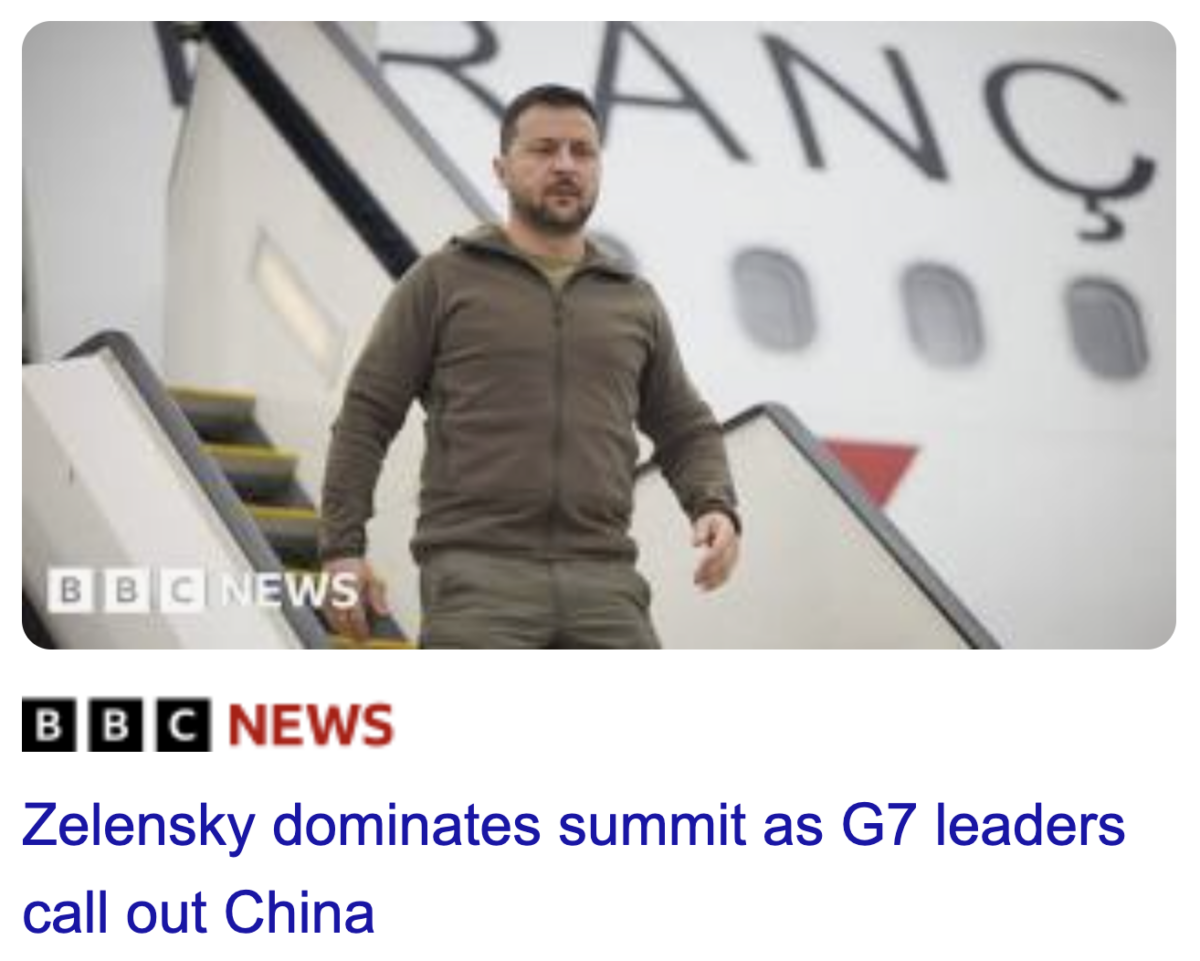 The G7 was established in '75. *New World Order = 75