Wade Miley's May 7, 2021 Cincinnati Reds no hitter | Another 46, but also synced with Pope Francis


The fourth no hitter of the season was by the Reds Wade Miley, who recently traveled from Houston, Texas, with the Astros.


Reds = 46, Houston, Texas = 46
No Hitter = 46
*First no hitter of season was thrown by 46th draft pick (Joe Musgrove)
*Second no hitter was thrown by Chicago *Chicago = 46 (Carlos Rodon)
*Third no hitter of season was thrown with 46 innings pitched for the season (John Means)
-Means was also drafted in the 46th round of the MLB draft
–John Alan Means = 46
And it came on May 7, a date that can be written 7/5, like 75, corresponding with 'Wade'.

It also goes with his full name, Wade Allen Miley, equating to 75.

The date can be written 5/7 as well, like 57, and there are often World Series clues in scripted no hitters.

This year is the 117th World Series, and 'Ohio' equates to 117.

In this game you had two teams from Ohio, Cincinnati and Cleveland.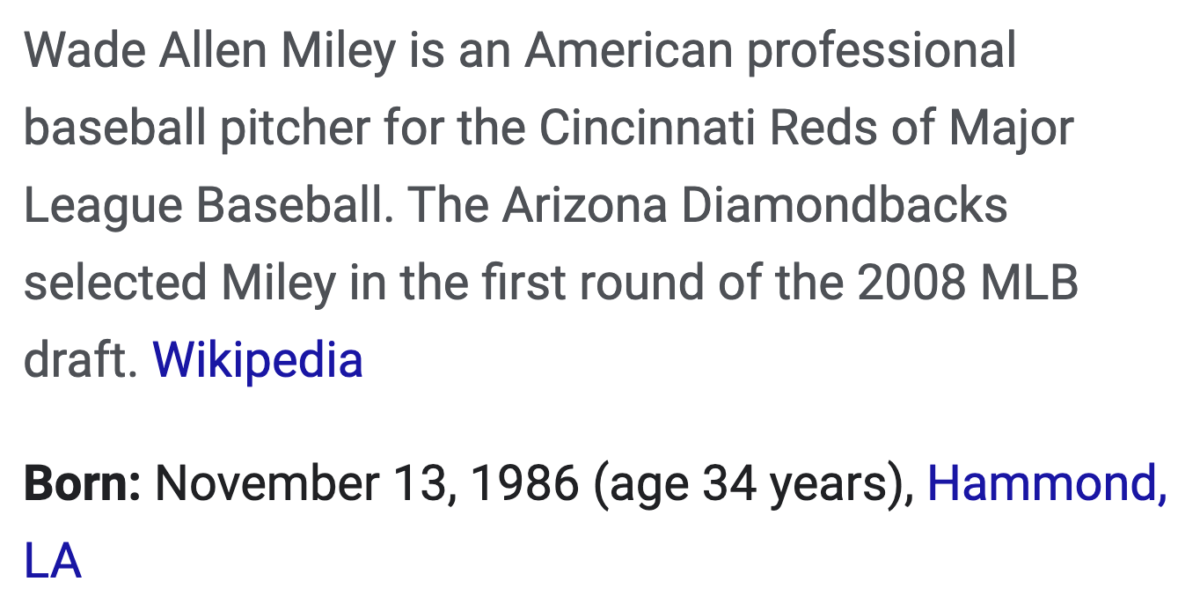 The game was 175 days after his birthday, or a span of 191 days to his upcoming.
Pope Francis = 175
Society of Jesus = 191
Cincinnati is home to one of the nation's 27 Jesuit Universities, Xavier
Pope Francis is the first Jesuit Pope


Remember, Cincinnati has a deep connection to 'Rome' through Cincinnatus.
This was also 141 days after Pope Francis' birthday, connecting to Wade Allen Miley, reminding that for the second time in a row, we have a pitcher with a middle name of Allen.



And again, the date is written May 7, or 5/7, connecting back to 'Rome'.

Catholic = 46
Religion = 46
Ballgame = 46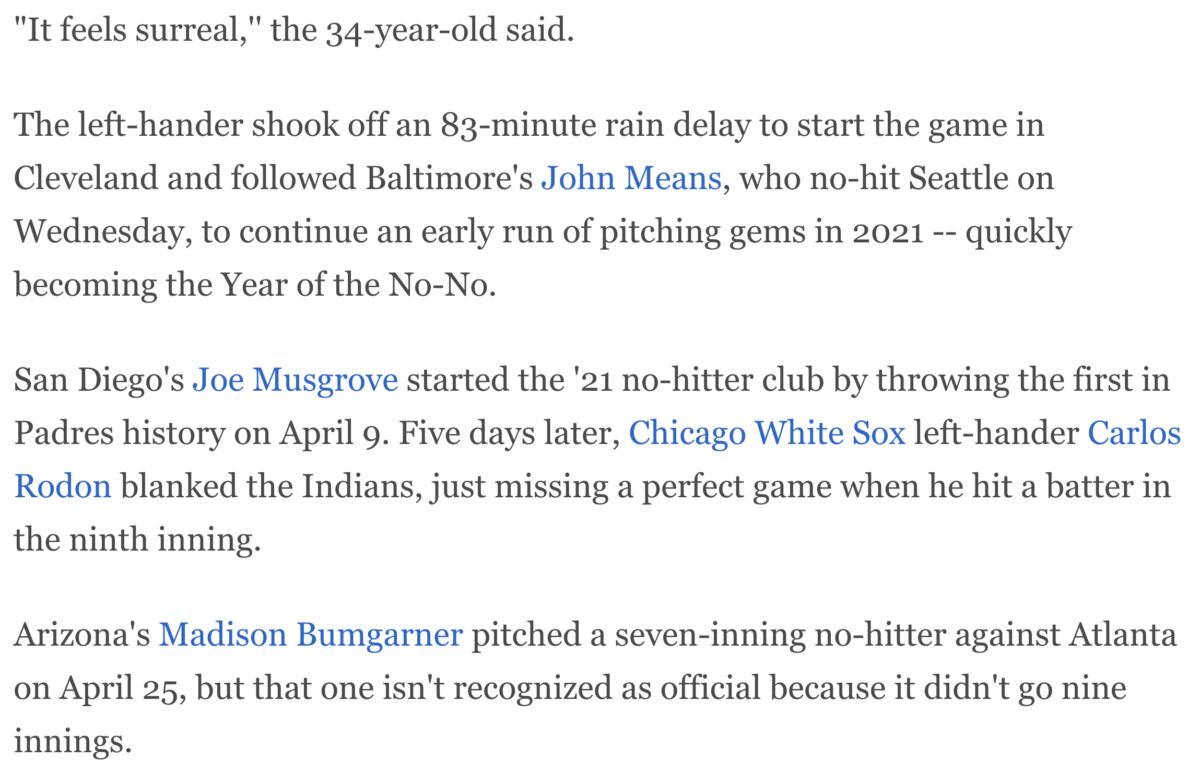 https://www.espn.com/mlb/story/_/id/31407487/cincinnati-reds-wade-miley-confounds-cleveland-indians-2021-4th-no-hitter
Musgrove's was the 99th day of the year. Padres = 99
Rodon's was April 14, or 14/4, like 144. *Jesuit Order = 144 *Chicago is Jesuit town, Loyola
Means was the Orioles' 10th, on 5/5 *55, 10th Triangular & Fibonacci Number

Also noteworthy is that he did it through 137 batters faced, where has John Means had a 1.37 ERA for the season after concluding his no hitter.
137, 33rd prime *5/7/21 = 5+7+21 = 33 *Cleveland = 33 (The opponent)