Waynel Sexton, George Floyd's second grade teacher, who remembers his thirst for justice

Waynel Sexton? Anal sex? A society being molested and spiritually raped by psychopaths?
Waynel Sexton = 51 / 57 / 147 / 177
Conspiracy = 51 / 57 / 147
The Jesuit Order = 177, Propaganda = 177
Georgetown = 57, George = 57, Gemini = 57 ***Supreme Court = 57
Keep in mind the Catholic Church of Minnesota settled for $22.5 million for the molestation of young boy's, the same week that George Floyd reportedly died, on his 225th day of his age.
Also, Ruth Bader Ginsburg would die by the numbers shortly after George Floyd, and she was replaced by a Catholic. I bring that up because Waynel Sexton remembered how George Floyd wanted to be a Supreme Court Justice.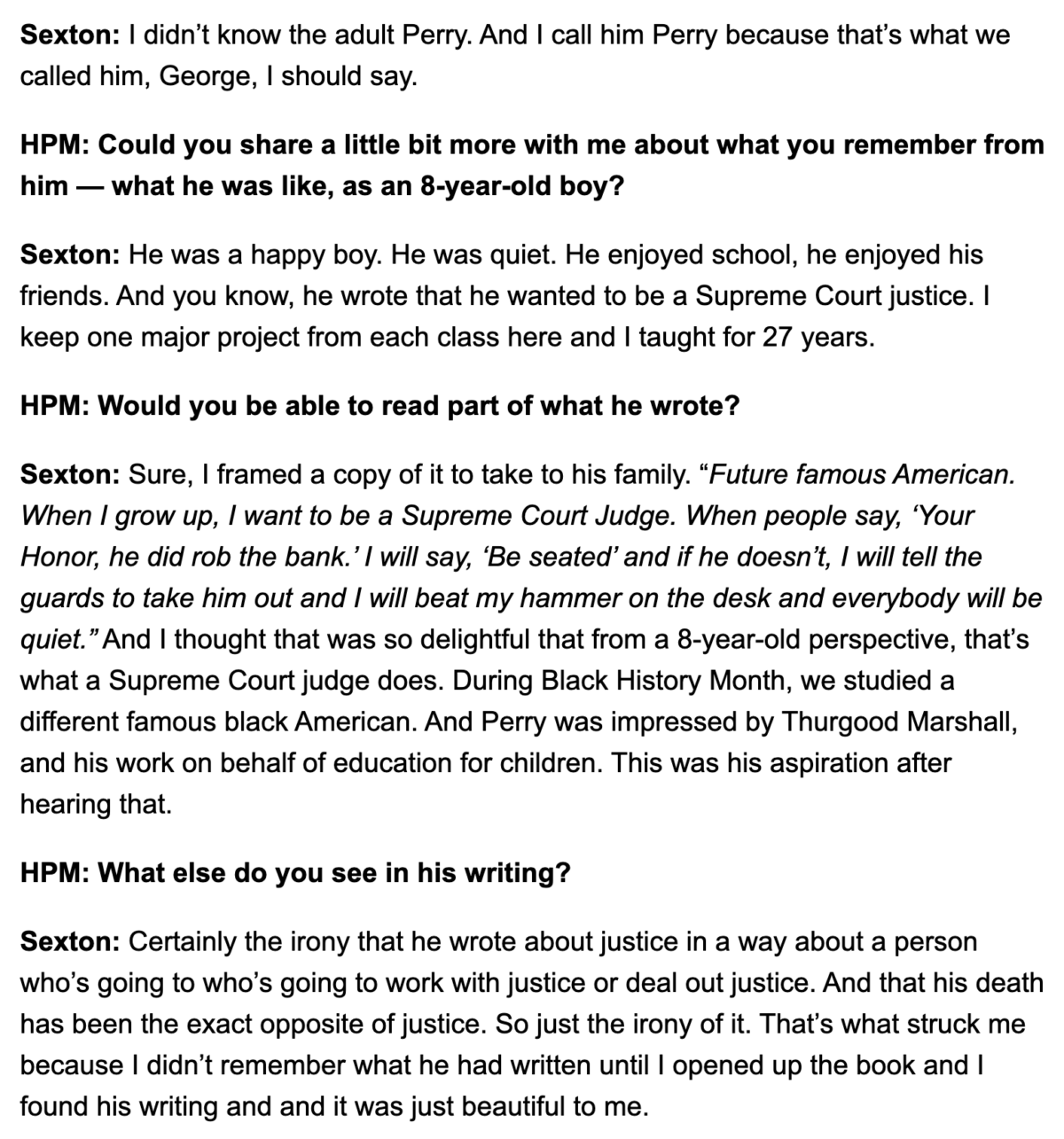 Remember, Derek Chauvin was found guilty, April 20, 2021, the 110th day of the year.
Minnesota = 110
Justice for George Floyd = 110