What 'we have 1028 days left' at the French Open really means, and why March 27 is important to the history of France, the Knights Templar, the Catholic Church & the Society of Jesus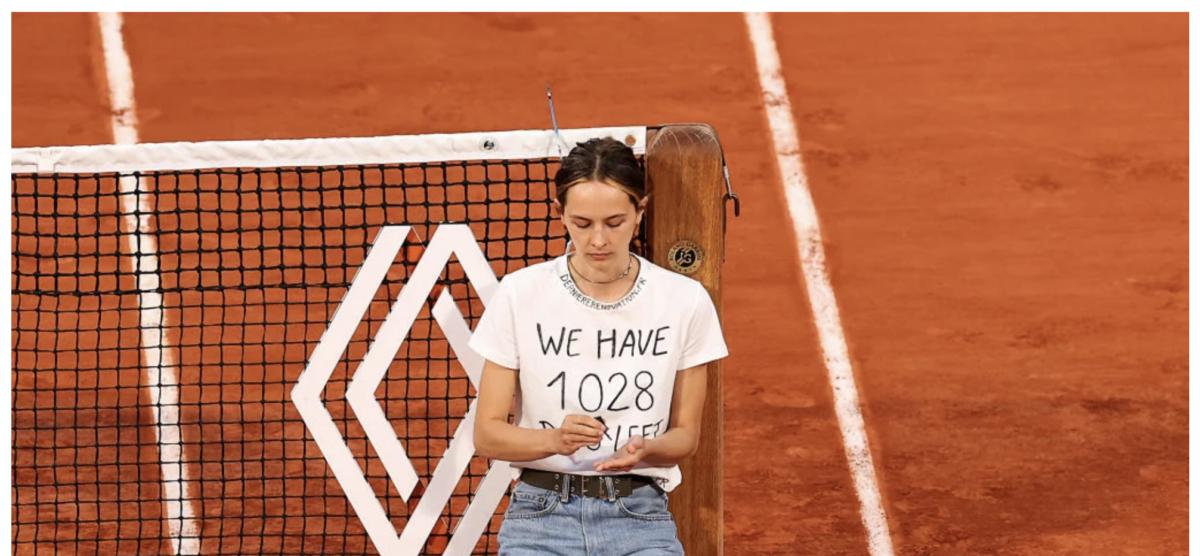 This occurred June 3, 2022, at the French Open, where the Paris Climate Accords were agreed to, and where the Jesuits were created on August 15, 1534.
Climate Change = 56
Paris, France = 56
Society of Jesus = 56
The date of the incident was June 3, or 6/3, or 3/6.
Paris = 63
French = 36
-36-year-old Rafael Nadal went on to win the event
From June 3, 2022 to 1,028-days later is March 27, 2025, the 86th day of the year.
Jesuits = 86
Of course 86 is a number associated with destruction and death.

The last French Pope, Gregory XI, died on that day in 1378.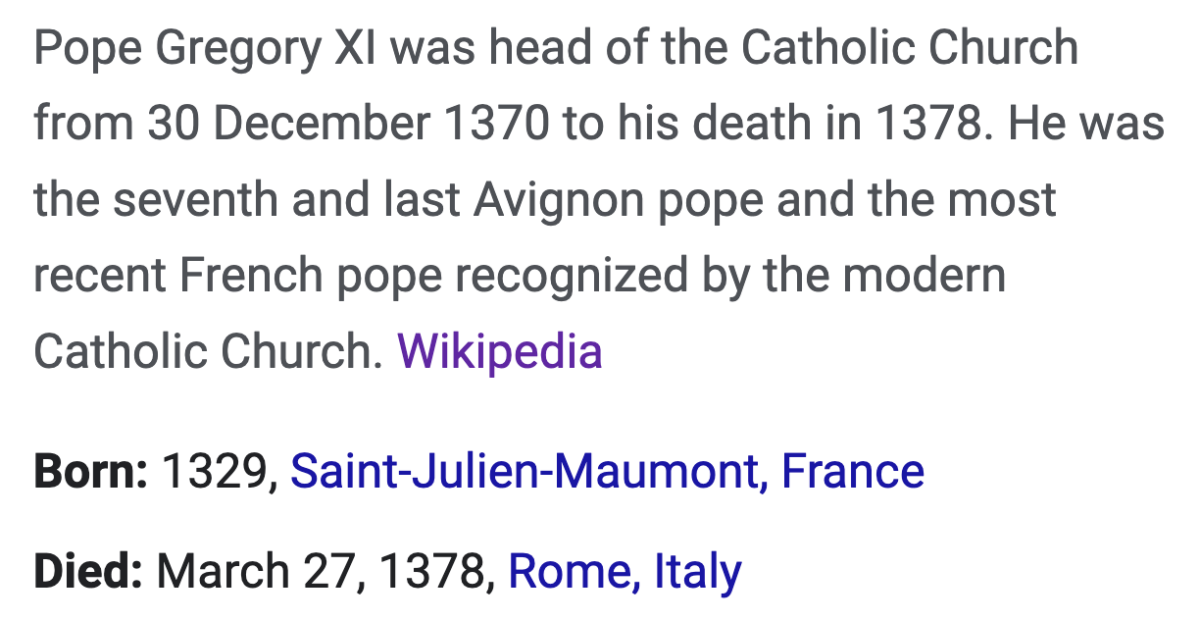 He was the 201st Pope.
Of course, we are now in the time of Pope Francis, the first Jesuit Pope, and the first to live in Suite 201.
Jorge Mario Bergoglio = 201
Domus Sanctae Marthae = 201
Order of Illuminati = 201
The Jesuit Order = 201
Keep in mind this ritual comes while he is 85, in his 86th year of life (born December 17, 1936).
And in light of the Jesuits' fingerprints being all over this, they carry on the Templar tradition, who are also known as The Order of Solomons Temple.

Remember, the Knights Templar were burned at the stake in Paris France, October 13, 1307. And that was about 71-years before the last French Pope died.
*The Society of Jesus = 71
*Catholic = 71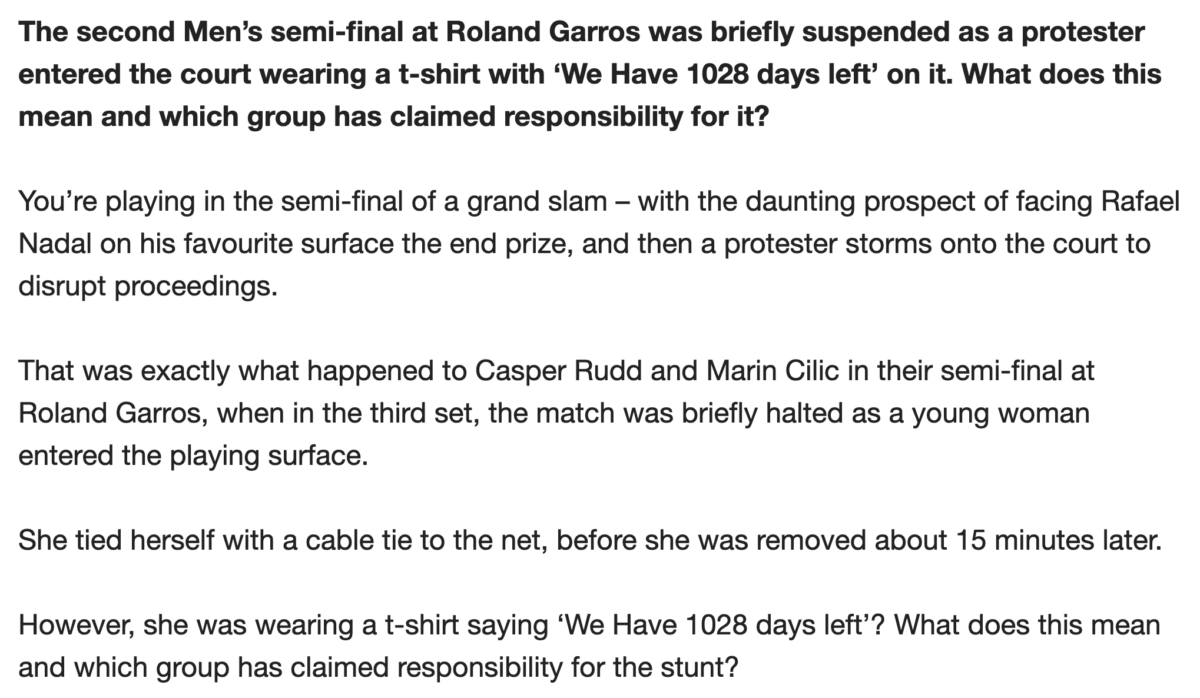 Notice the name of the group is 'Derniere Renovation.'
Derniere Renovation = 103 / 211
Jesuits = 86 / 103
The protest was on the day leaving 211-days in the year.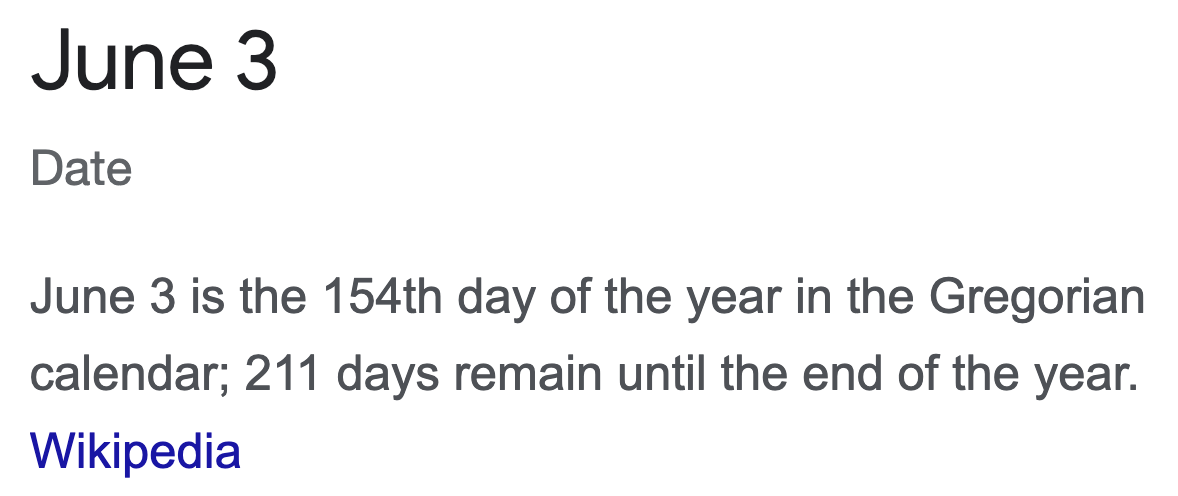 *Again, March 27, 2025, 1028 days later, is the 86th day of the year.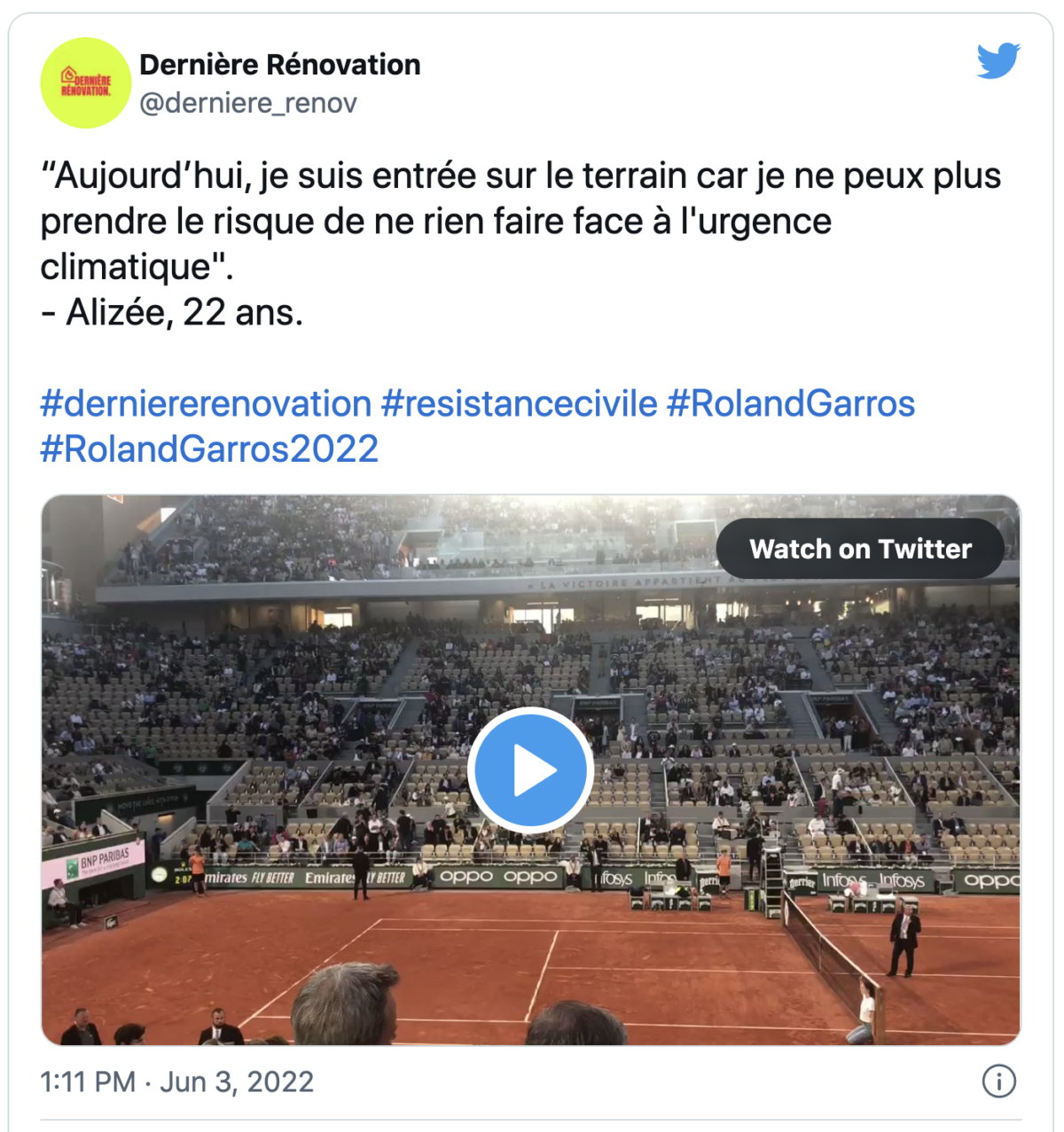 https://www.hitc.com/en-gb/2022/06/04/we-have-1028-days-french-open-tennis/