What you can't do in Qatar for the 2022 World Cup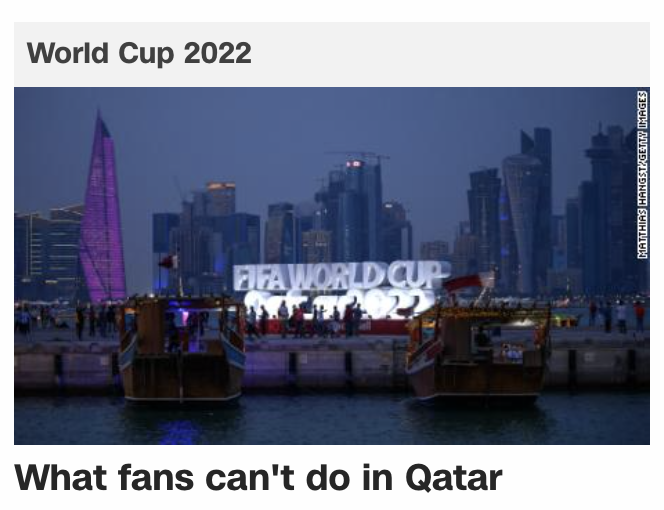 Read the article here.
The list of can't dos includes:
-Drinking
-Sex outside of marriage
-Drugs
-Certain fashion
-Freedom of expression
-Expression of sexual orientation
So ask yourself, in a world of diminishing rights, do you think it is an accident they chose Qatar for the 2022 World Cup?

And for the record, the World Cup began in Qatar on November 20, 2022, 78 days after the anniversary of the nation's establishment (September 3, 2022).
Qatar = 78
Jesuit = 78
Argentina won the World Cup in '78, and so far has been the biggest story in Qatar.