Who are ISIS-K? (A CIA boogieman, duh)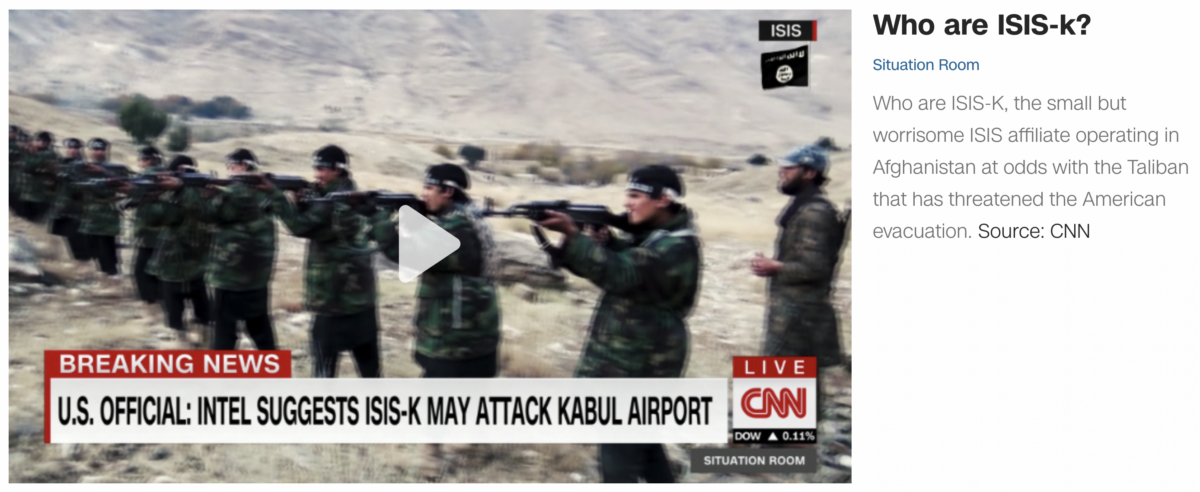 ISIS-k?
So ISIS-11?
Notice the threat is in 'Kabul'.


And notice how the letters in "ISIS-k" breakdown, considering all of this goes back to 9/11.
I=9
S=1
I=9
S=1
K=11
And don't ever forget that the plan for 9/11 went into motion in 1968.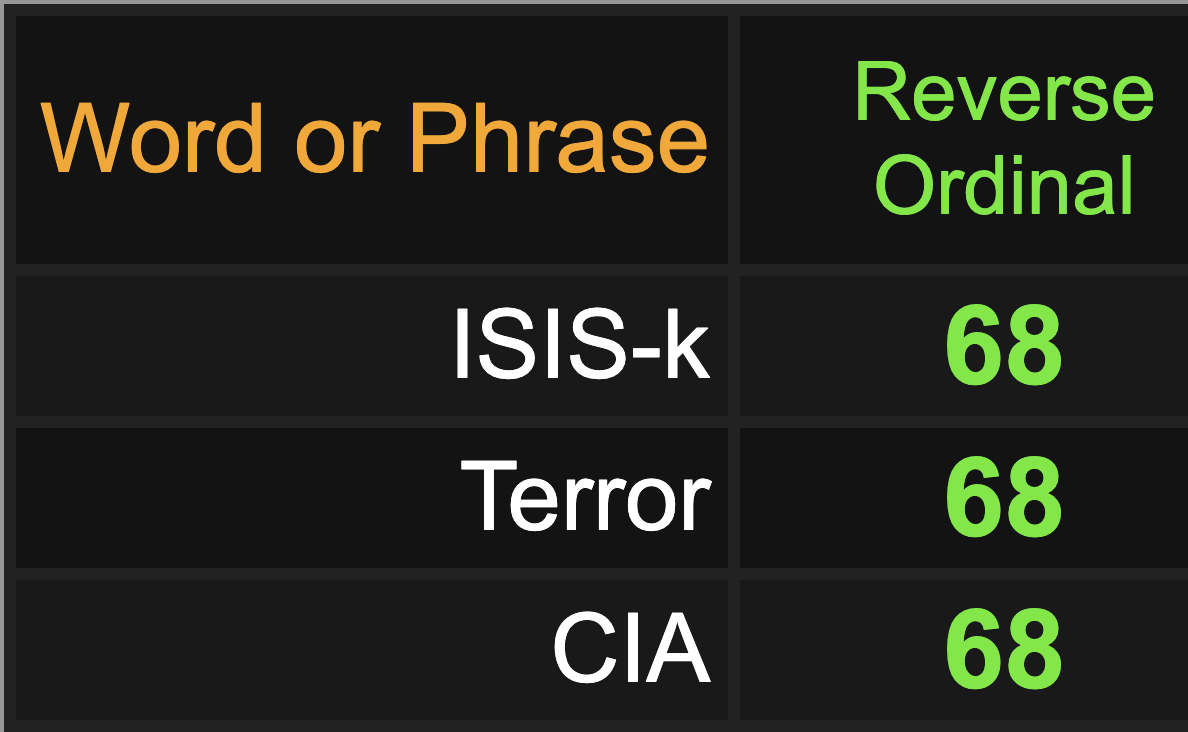 Don't forget that George H.W. Bush was the 11th Director of the CIA, or that his son W. graduated from Skull and Bones in 1968, or that his son's birthday, July 6, is a span of 68 days from September 11. Also, don't forget H.W. gave the speech about the New World Order, September 11, 1990, 11 years to the day of the false flag on the Pentagon and World Trade Centers.


Also, don't forget that ISIS equates to 56.

Society of Jesus = 56
Abrahamic = 56
Three = 56
175+77+11 = 263 (56th prime) (Planes that hit targets on 9/11)
As for the CIA, notice the emphasis on 'very specific threat stream.'

very specific threat stream = 144
The United States of America = 144
Jesuit Order = 144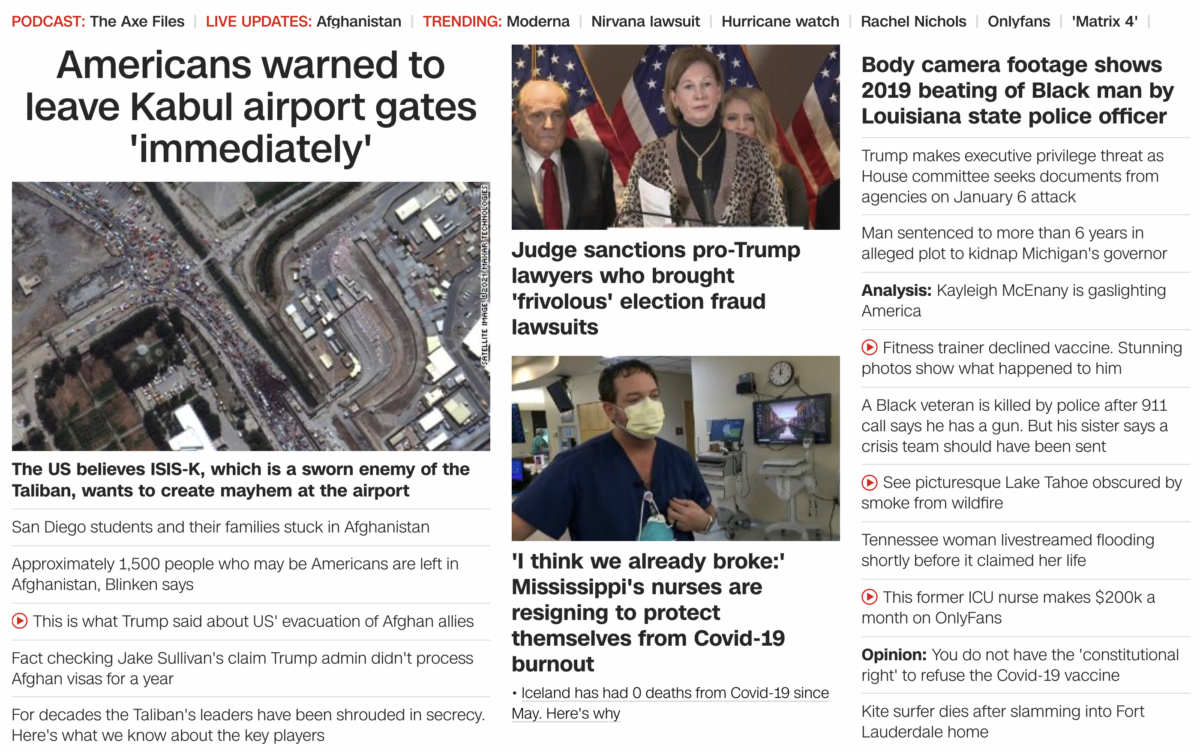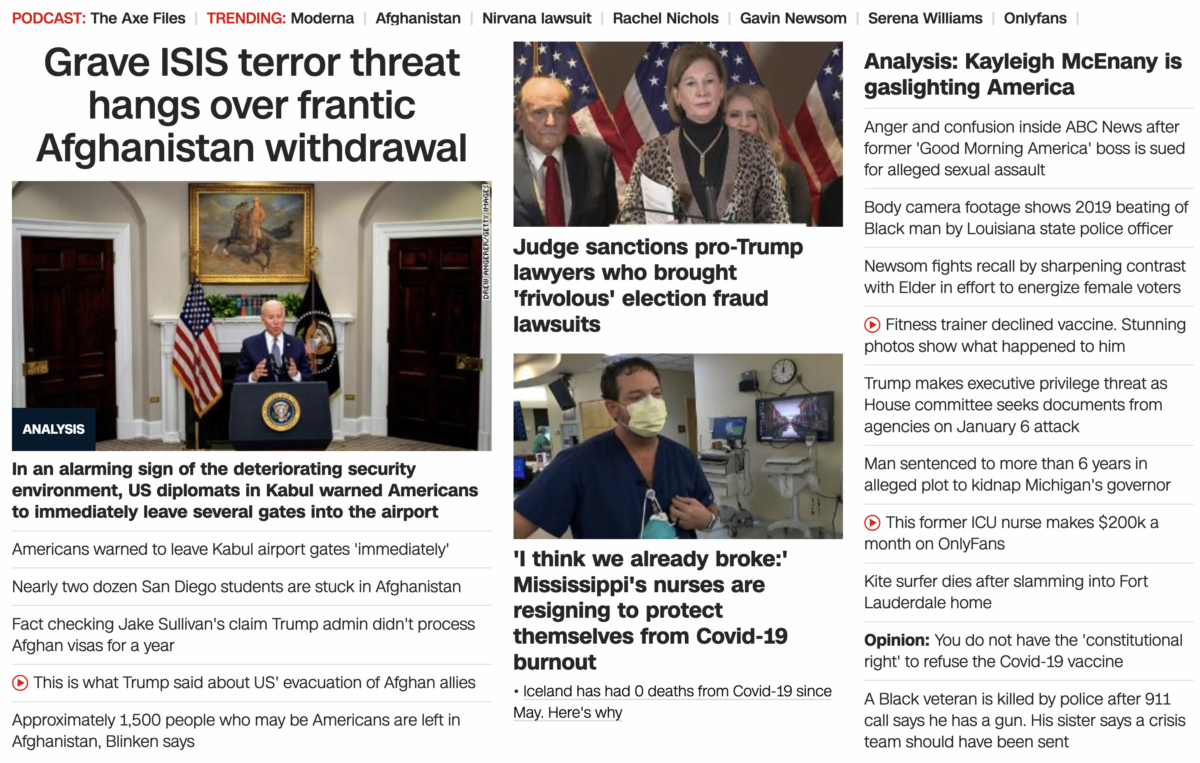 *FYI, some members of ISIS-k take "covid" seriously. Check the mask.