WHO changed definition of herd immunity for the sake of Covid-19 vaccines in November of 2020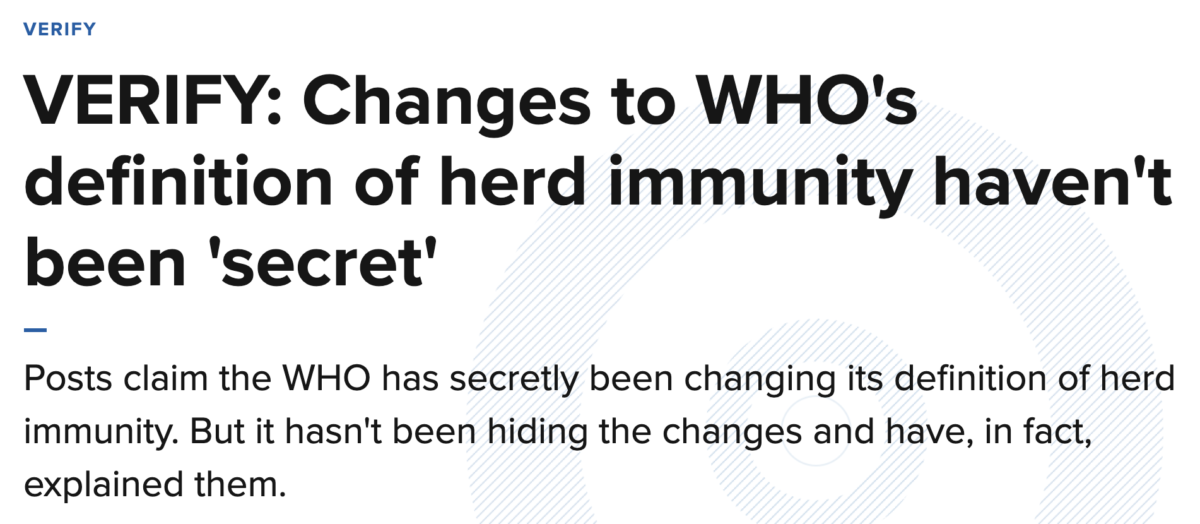 The issue was not about secrecy, but about the fact that they changed the definition of herd immunity from having nothing to do with vaccines, to everything to do with vaccines. And this is how the media operates, always making straw-man arguments to try and denounce the truth community.
And worse yet, now big tech protects their lies, while shutting down the people who expose the liars.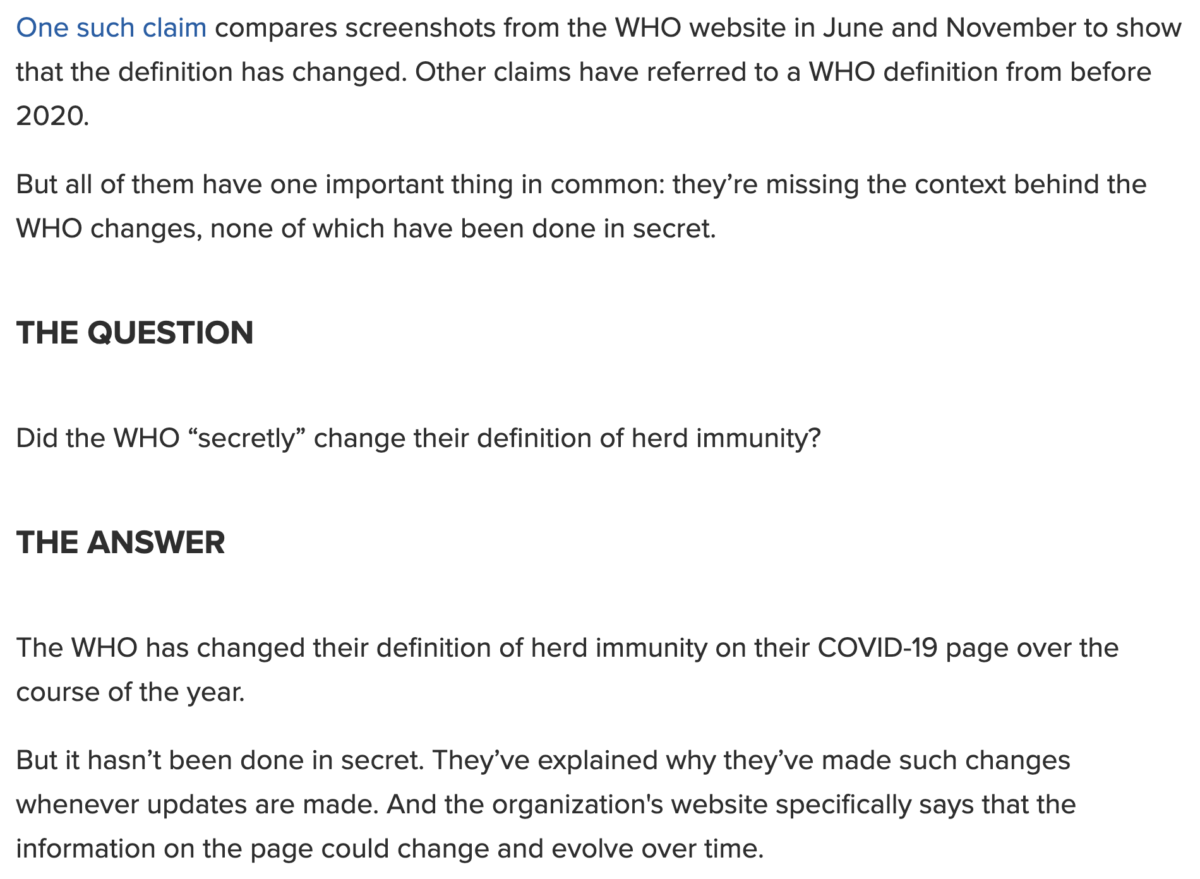 https://www.abc10.com/article/news/verify/verify-changes-who-definition-herd-immunity-not-secret/507-f90c0199-c88e-4c66-8313-b4ae6e2a72ad
This is 1984. This is Jesuit.