WHO declares monkeypox a public health emergency 905-days after doing the same for coronavirus, July 23, 2022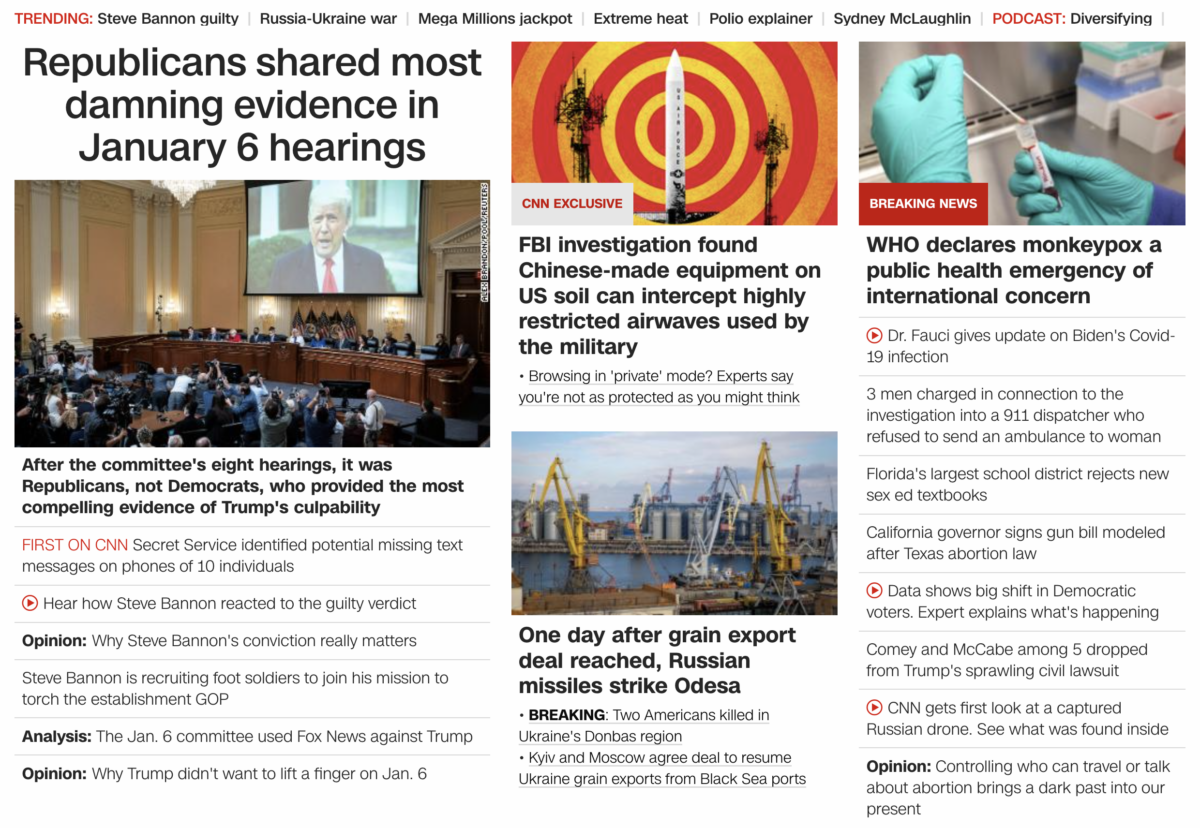 The WHO news about the public emergency for monkeypox comes 905-days after January 30, 2020, when they declared coronavirus a public health emergency.
Emergency = 95



Jesuits created to counter 95 Theses…
Recall, the first case of Monkeypox traces back to May 6, or 5/6, or 6/5 (like 56 and 65).
-56 is 70 in base-8 counting
-Monkeypox Virus = 70
-Coronavirus = 70
-Covid Vaccine = 70
That means the emergency has been declared 78-days later, or a span of 79.
Society of Jesus = 79
Order Out of Chaos = 78
Monkeypox Outbreak = 78
Monkeypox Vaccine = 78
Jesuit = 78
Recall when the coronavirus pandemic was declared 78-days after Fauci's 79th birthday, or on his 79th day of being 79-years-old.
And since they're already putting money towards vaccines for Monkeypox, notice how the phrase 'Monkeypox Vaccine' fits in with today, July 23, or 23/7, like 237.

At this time they're reporting it is in 75 countries…
New World Order = 75
Order = 75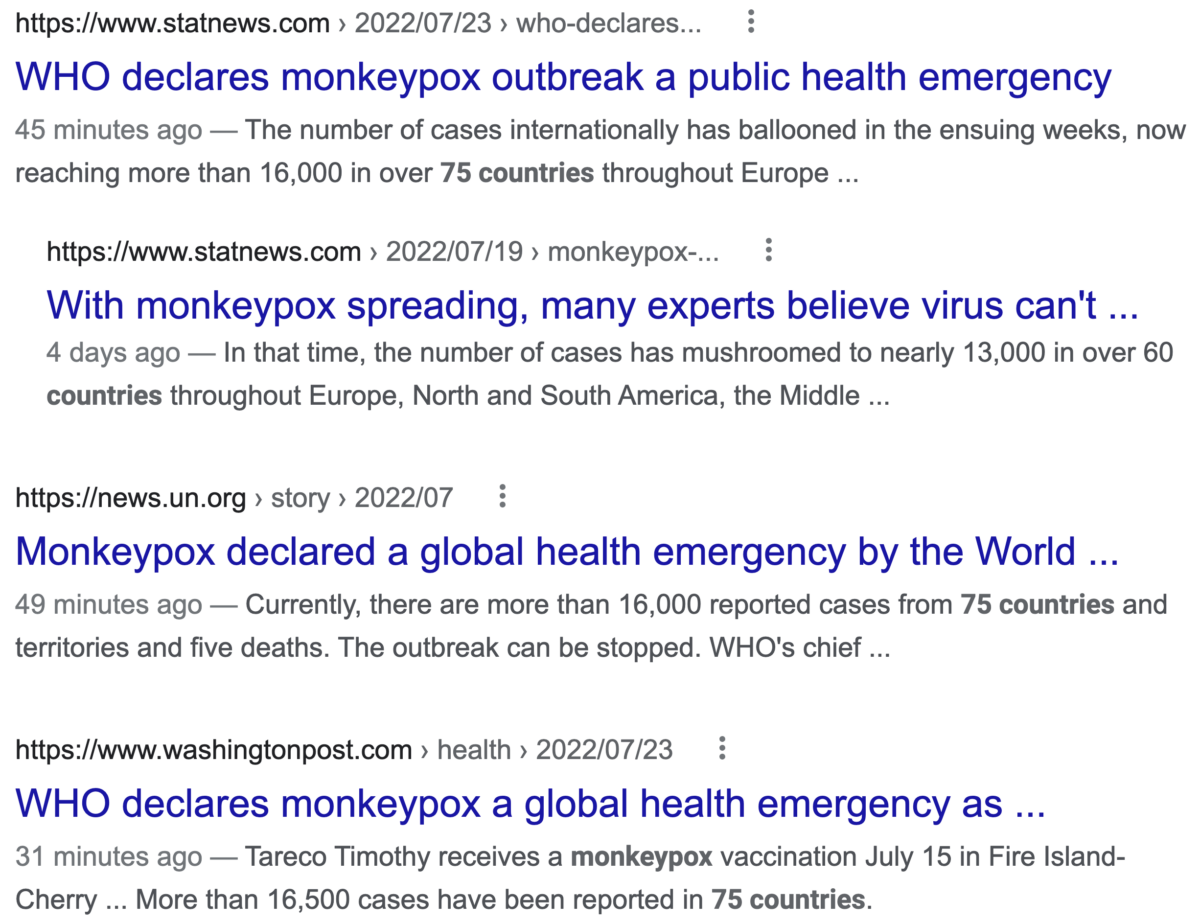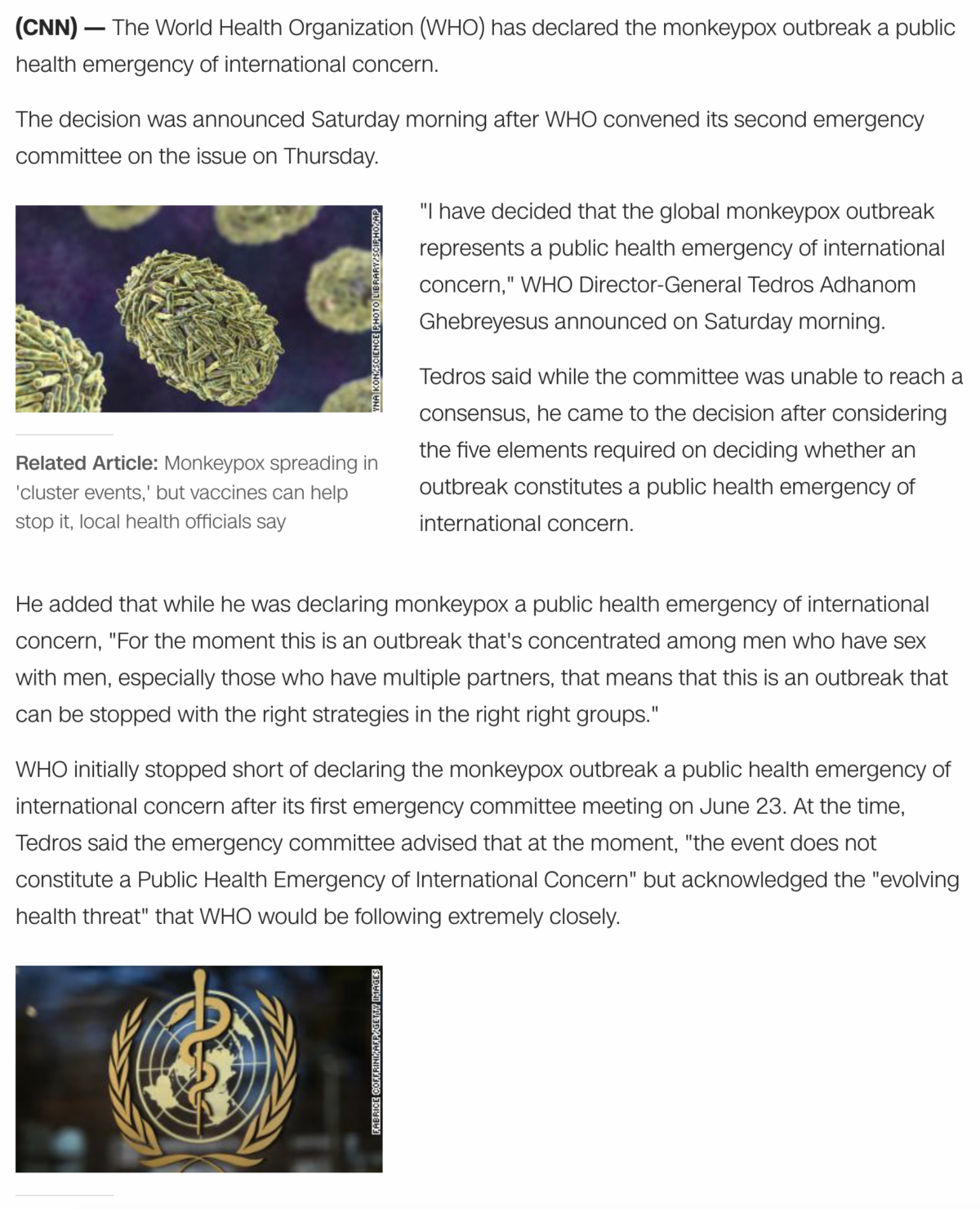 https://www.cnn.com/2022/07/23/health/monkeypox-who-intl/index.html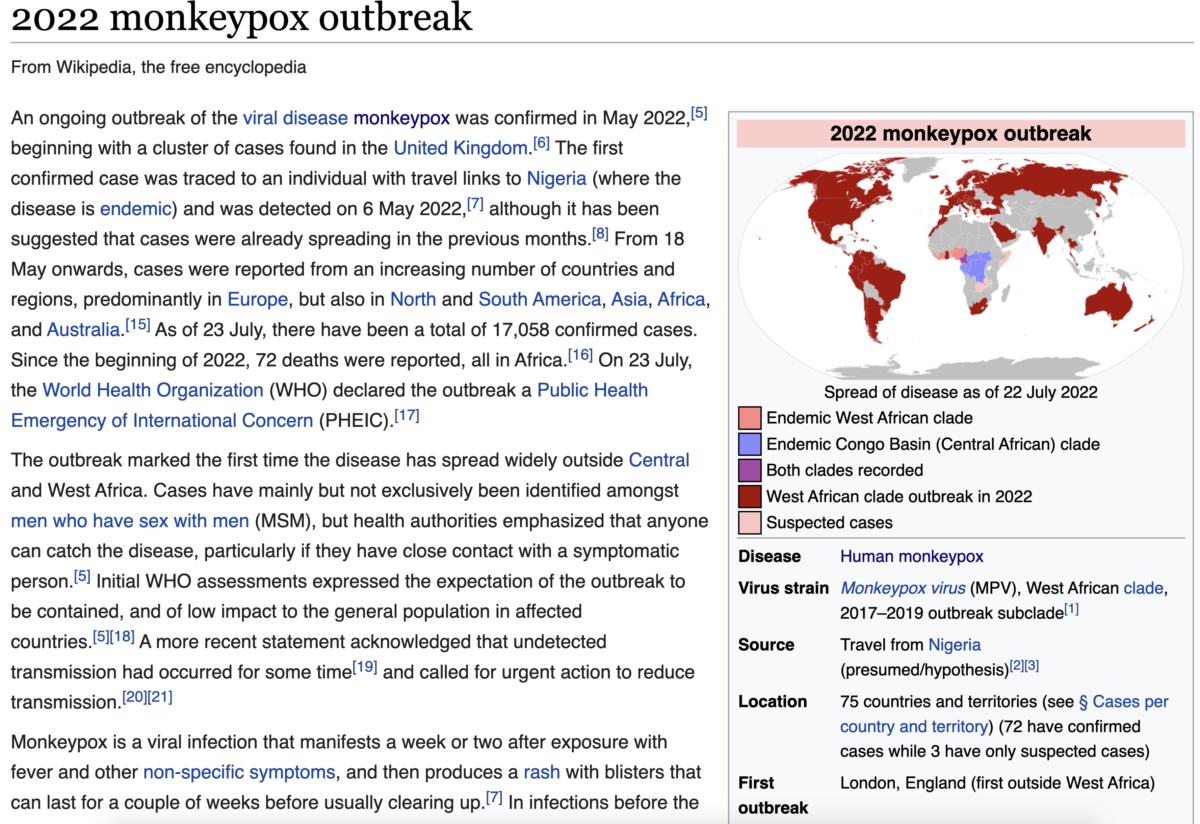 https://en.wikipedia.org/wiki/2022_monkeypox_outbreak
Today is 142-days after Dr Tedros Adhanom Ghebreyesus March 3 birthday.
Coronavirus = 142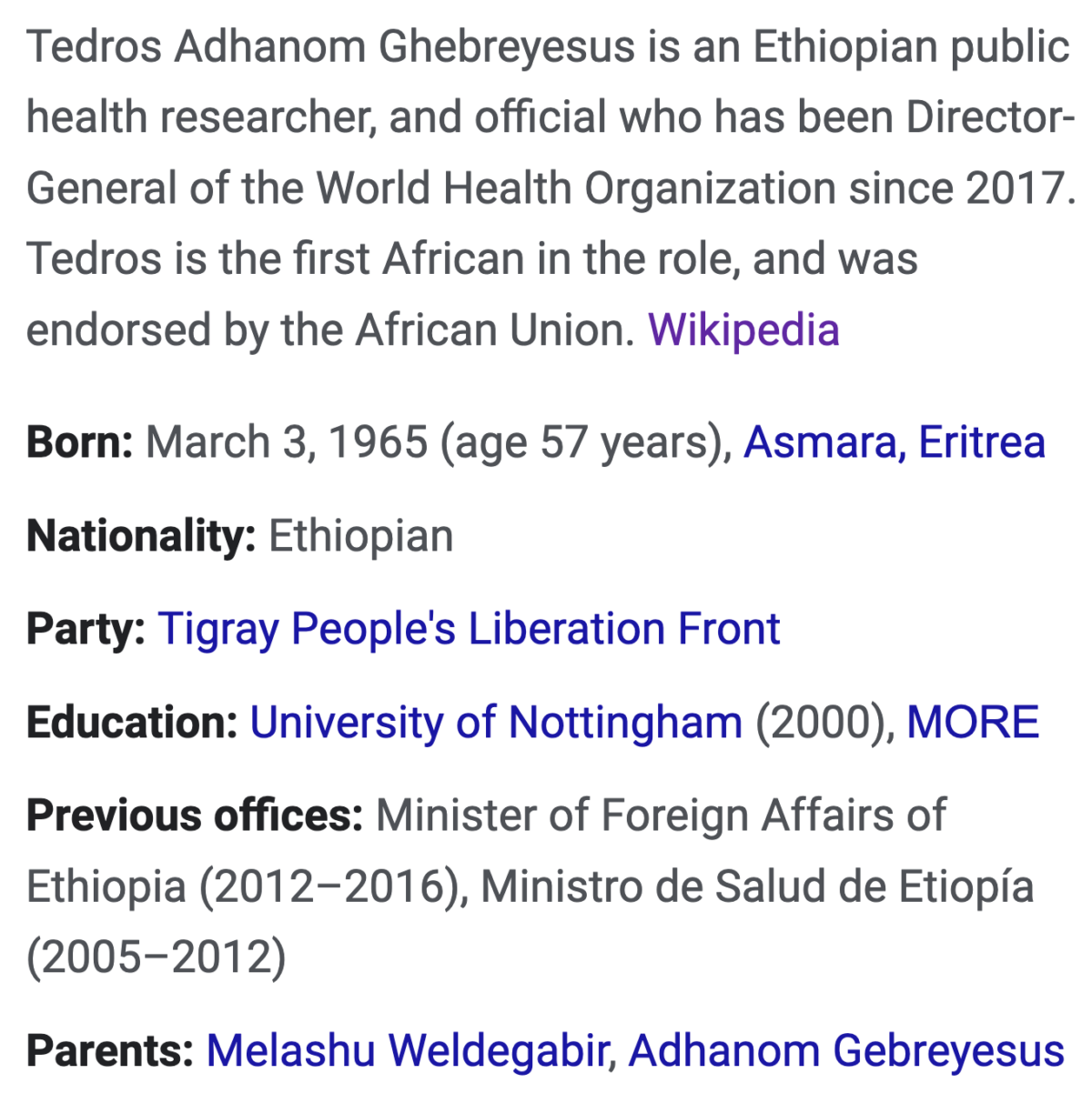 Read more about Monkeypox by the numbers here.
Funny enough, today's date relates to the monkey in Chinese Astrology.
Leo = Monkey