Why "35" | Catholic, Holy See, the 3 Eyes & Genesis 3:5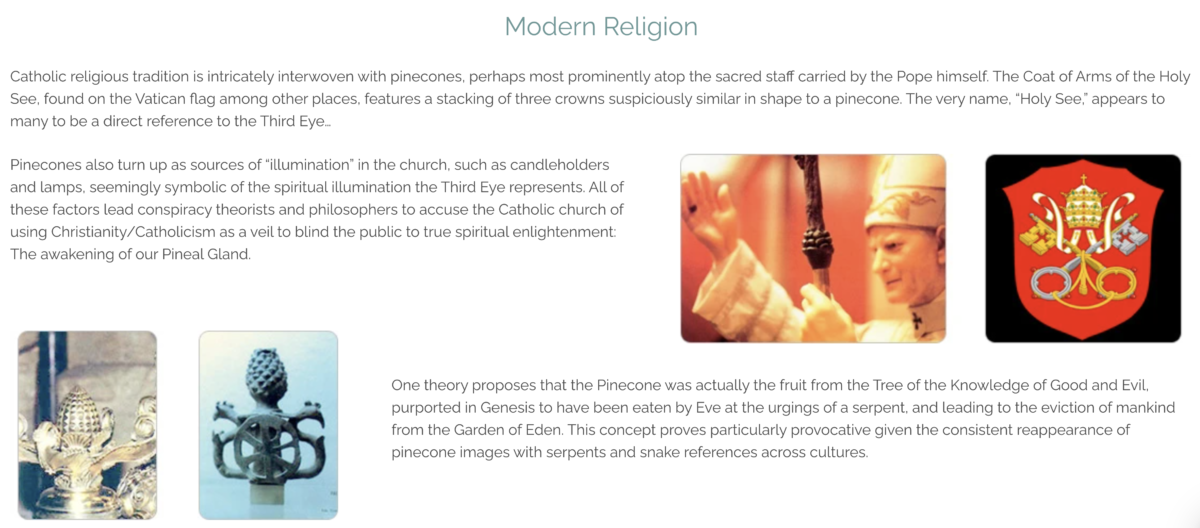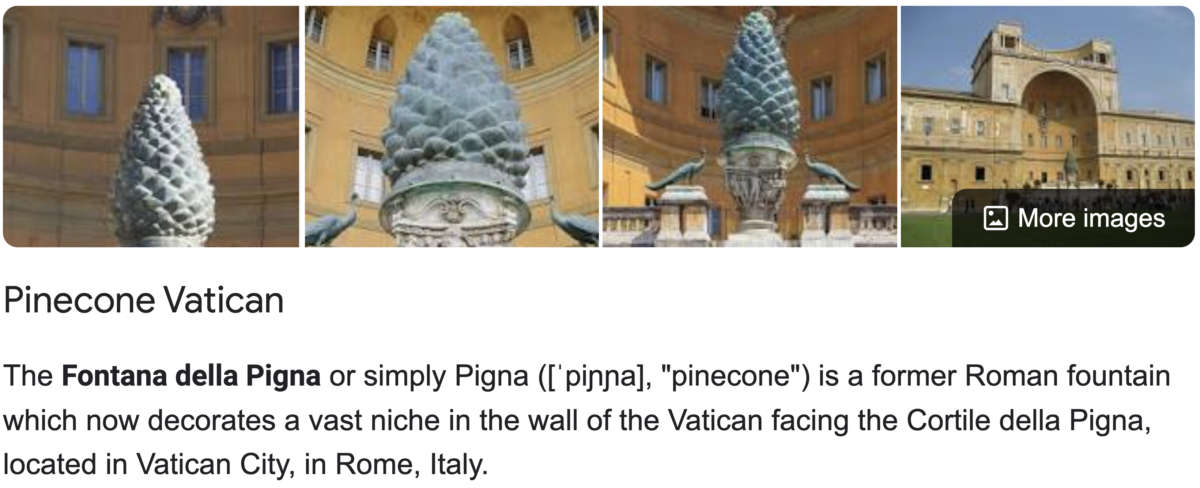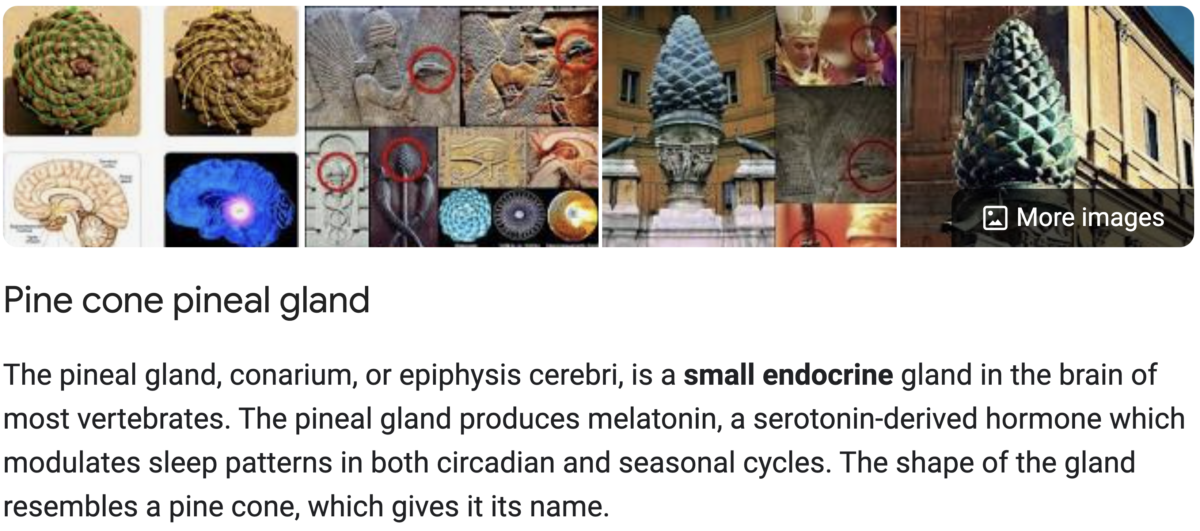 Now notice how the number 35 brings these things together.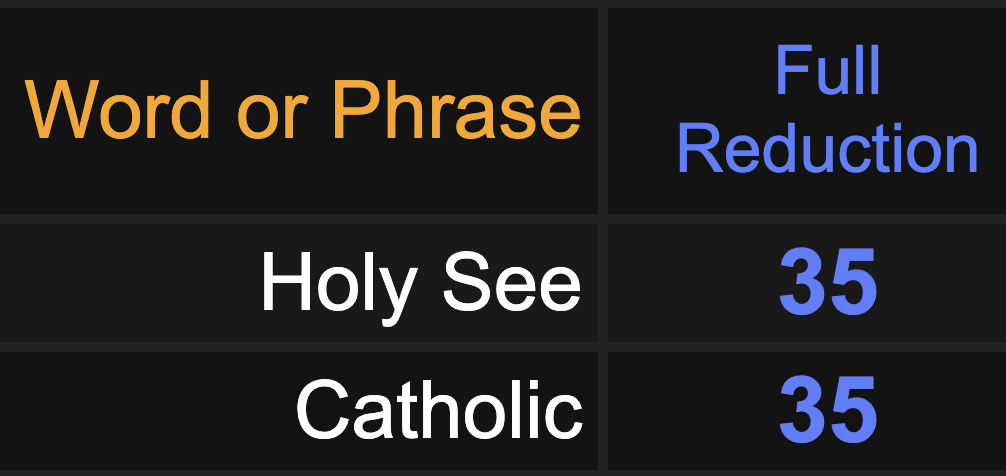 And think about where Genesis 3:5 fits in.

"It" is the tree of life, referred to is Genesis.
Three, tree?

Keep in mind the number 5 is the 3rd prime number, thus 3 and 5 have a relationship.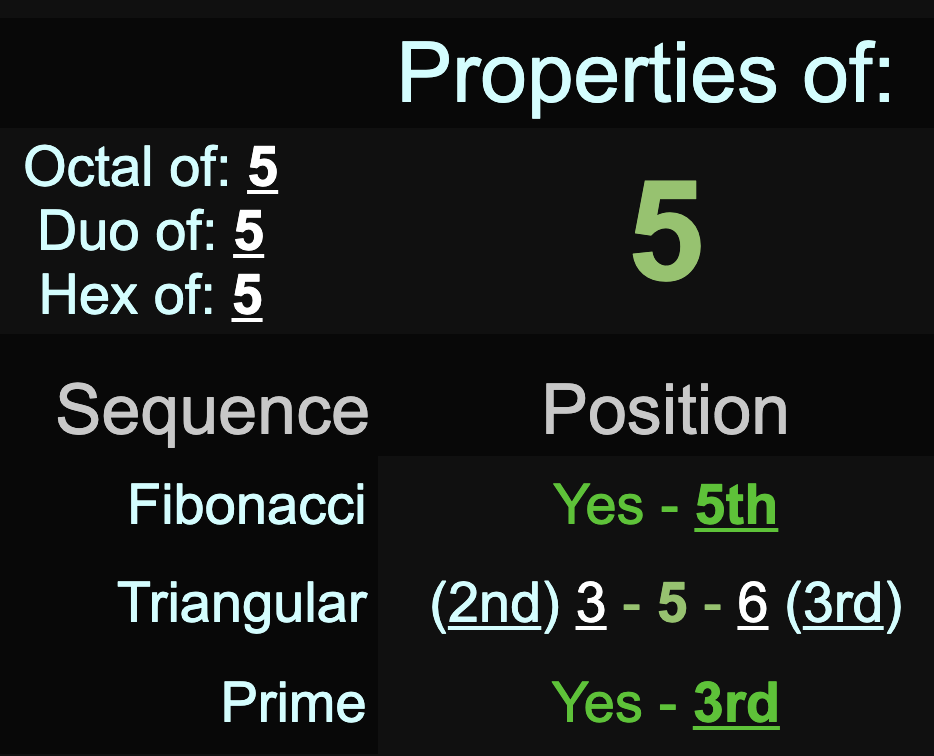 Furthermore, the body has three eyes, two on the face, and one in the mind.
So think about the three letters in the word 'eye'.
E = 5
Y = 25 (Square Root of 5)


*Holy See = 35
Now consider the Catholic Church's influence on the minds of the world, and their purpose being to influence the mind's of the world, or to be the ALL SEEING EYE.

All Seeing Eye = 56
Mind Control = 56
Society of Jesus = 56
Abrahamic = 56
*Pope = 56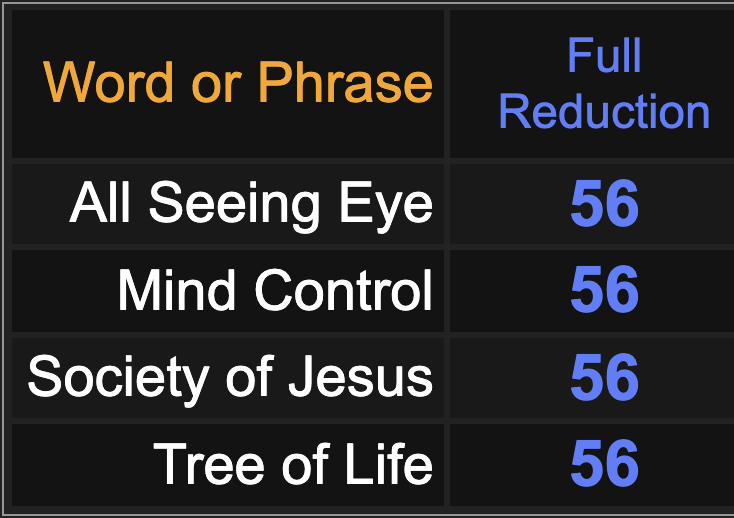 Think about September 11, or 11/9, and the impact that had on the mind's of the masses. Of course the flights that hit targets that day were 11, 175 and 77, adding to 263, the 56th prime.
*All of this is covered in my book Letters & Numbers, including the following…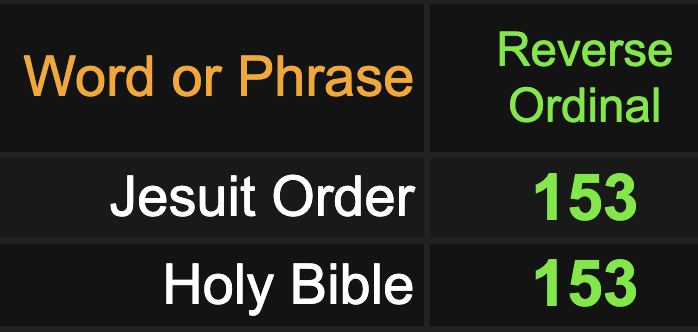 153, 17th tri. number
God = 17
Eye = 17