William Hart, lead singer of The Delfonics, dead at 77, July 15, 2022 news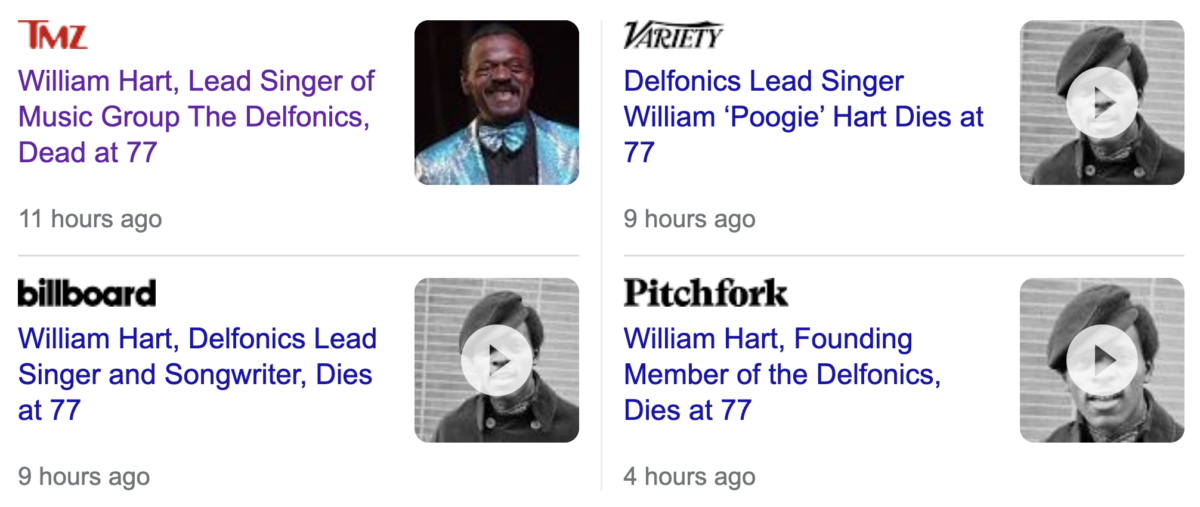 This news breaks on the kill date, July 15, 2022.
7/15/2022 = 7+15+20+22 = 64
7/15/2022 = 7+15+(2+0+2+2) = 28
7/15/22 = 7+15+22 = 44
Kill = 28 / 44 / 64
He has died the day prior, Thursday, July 14, 187-days before his 78th birthday, January 17, 2023.
And that was also the day leaving 170-days in the year. *Sacrifice = 170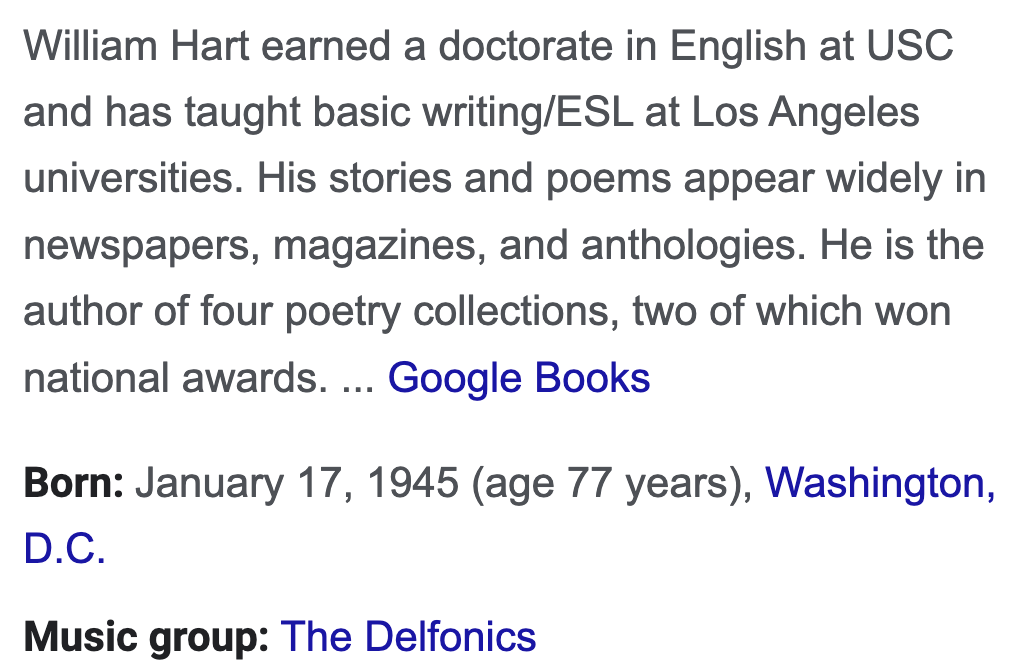 He's from Washington D.C. originally, the land of 187 and "78."
Keep in mind he is dead at 77 and D.C. is on the 77th Meridian West.

https://www.tmz.com/2022/07/15/william-hart-lead-singer-the-delfonics-dead-dies-music/
The group started in '65. Philly established Oct. 27, the day leaving 65-days in the year.
Philadelphia = 65
2022 is 57-years later.
The Delfonics = 57