World War I & World War II start dates & when military operations began in Ukraine, February 24, 2022 (The Art of War Code & Revelation 6:8)

Recall, "68" is central to the Art of War, as we have discussed. It is also central to many other major agendas, including September 11, 2001.
–Catholicism = 68 / 112 / 185
–Mathematics = 68 / 112 / 185
-Russia and Ukraine = 68 / 112 / 185
-Art of War (most translations 68 pages)
-Longest chapter, Chapter 11, is 68 paragraphs
–World War I ended on 11/11 at the 11th hour
-Art of War = 102
-World War = 102
-American Civil War on 102nd Day of Year
-9/11 attack lasted 102 minutes…
Keep in mind the author of Art of War is 'Sun' Tzu.
–Helios = 68 (the sun)

World War I
7/28/1914 = 7+28+19+14 = 68


World War II
9/1/1939 = 9+1+19+39 = 68
*Chapter 11 in Art of War is called 'The Nine Situations,' and notice, World War II started and ended in the 9th month.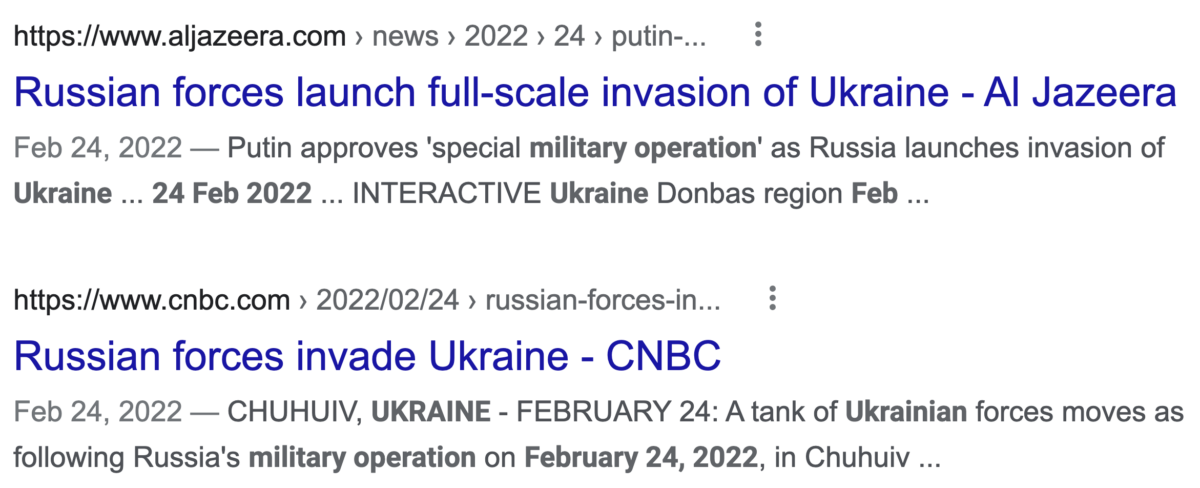 Russia's military action against Ukraine could eventually become the "start date" for World War III. *#3 in '22?
2/24/2022 = 2+24+20+22 = 68
And don't forget, when the consequences of Russian troops going into Ukraine began, February 22, 2022, it was 102-days after the Superior General's birthday, and on the Pope's 68th day of his age.
Keep in mind, Art of War is numbered like the Bible, and the Bible concludes with Revelation 6:8, the verse William Cooper's famous title is named after "Behold a Pale Horse."


Behold a Pale Horse = 79
-Released December 1, 1991 *Revelation = 121 (12/1)
Society of Jesus = 56 / 79
-Cooper born May 6
-Cooper dead November 5 (day leaving 56-days)
-#56 on page one of Art of War