Yale Grad murdered in Goatville at 8:30 PM, on the eve of Super Bowl 55 on February 7, 2021
https://www.newhavenindependent.org/index.php/archives/entry/homicide_in_east_rock/
Notice, this news about the killing in Goatville near Yale comes on the day of Super Bowl 55, where Tom Brady is participating in the ultimate Goat ritual. And once again, American football is credited to Walter Camp of Yale.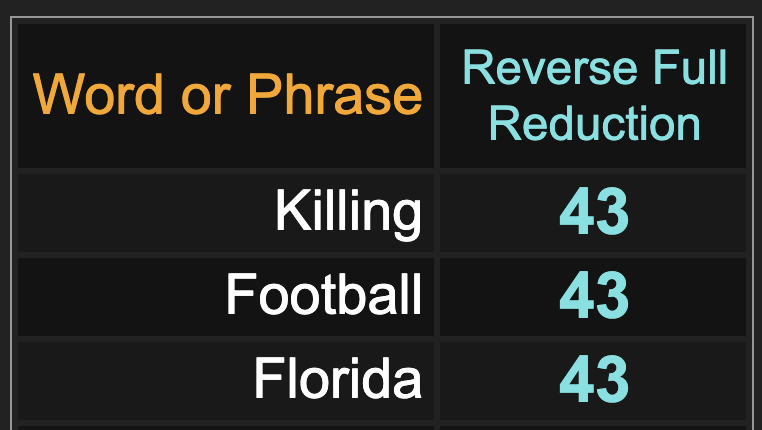 Florida = 43 / 65 *GOAT = 43 / 65 (2020 season)
Don't forget 16 points were scored in Super Bowl 53, where Brady earned the nickname GOAT, tying Jordan, with his sixth championship.
And don't overlook that the killing was at 8:30, emphasis on 83.


Keep in mind Tom Brady comes into the game 6-3… Notice how 'Yale Grade' factors in.

73, 21st prime (Brady's 21st NFL season)