Yom Kippur, September 15-16, 2021
Yom Kippur is always a set of dates to lookout for, in terms of New World Order ritual.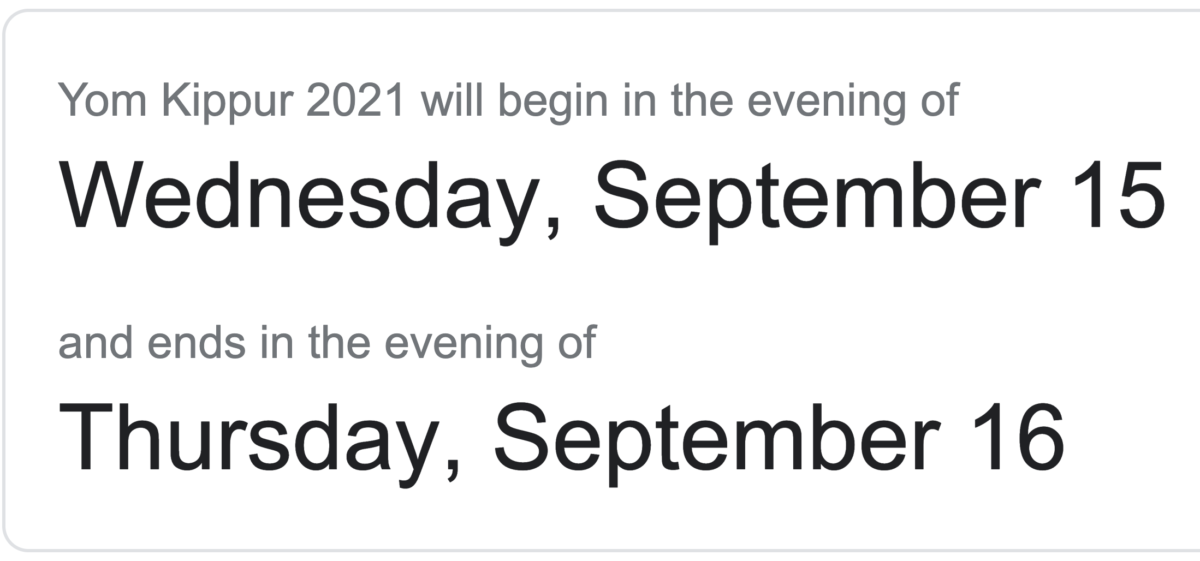 This year it begins on September 15, the day leaving 107 days in the year, and the 44th week of the Superior General's age, the leader of the Catholic Military, or the Society of Jesus, or the Jesuit Order, who carries on the tradition of the Knights Templar, the older military order of the Church.
Military = 44 / 107
We invaded Afghanistan on October 7 (10/7)
–That is the day leaving 85 days in the year (*Templar = 85)
*16/9 (169, square root 13)



Arturo Sosa is the leader of the Jesuit Order, and September 15 will be 20 days after the Kabul Airport attack, which was blamed on ISIS-K, and came 41 weeks after his birthday.
ISIS-K = 41 / 20
From the Kabul Airport bombing of August 26 to September 15 is 20 days.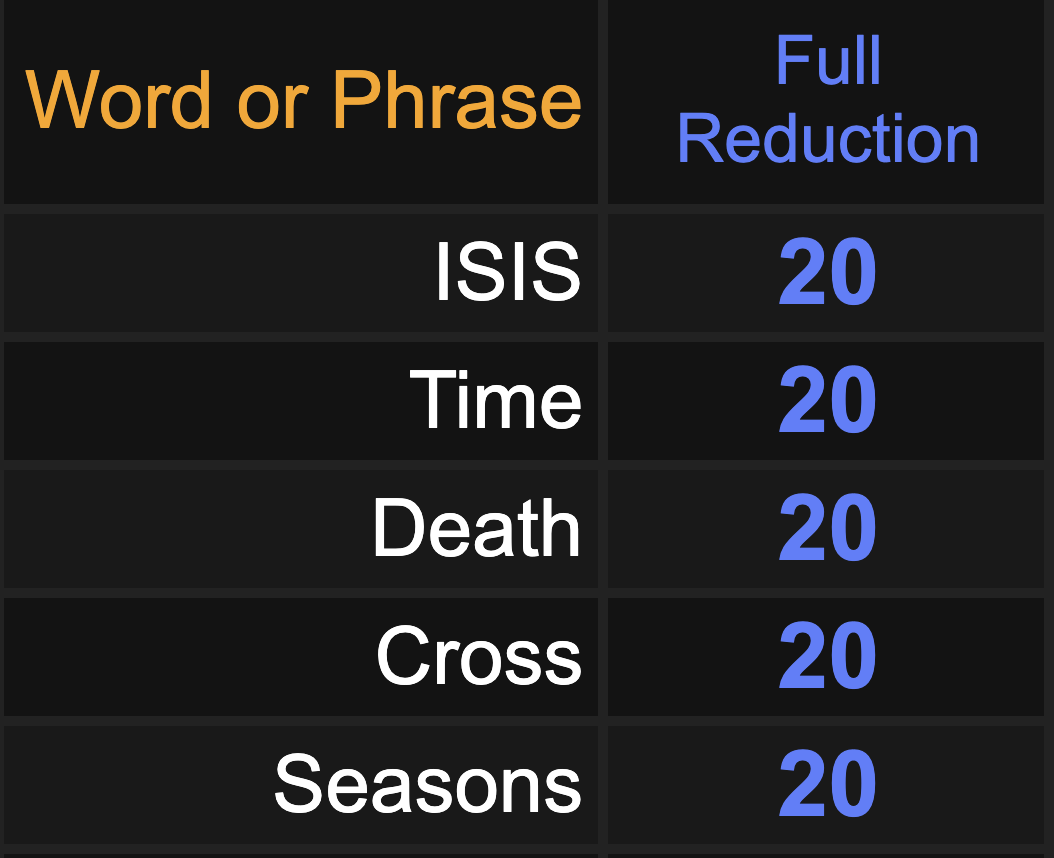 A lowercase t is a cross, and it is the 20th letter.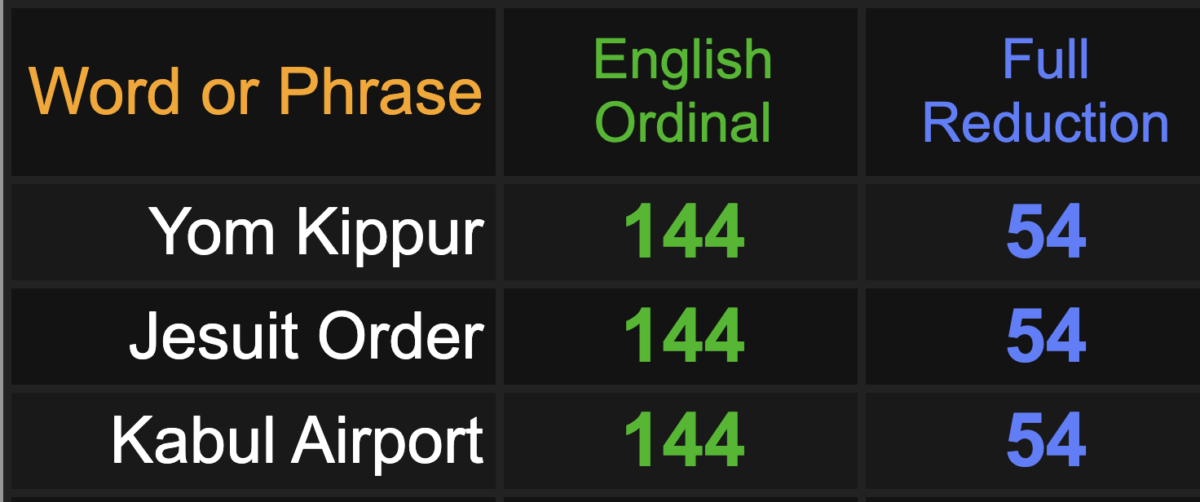 Don't forget the first 144 decimal points of Pi add up to 666, the number of the beast, because September 15 is the 258th day of the year.



666 and 144 are both numbers from Revelation, the concluding book of 'The Holy Bible'.
The Holy Bible = 201
The Jesuit Order = 201
Joe Biden's family sacrifices and 201… daughter, son and wife…