5.1 earthquake shakes Southern California as Tropical Storm Hilary begins to soak region, Sunday, August 20, 2023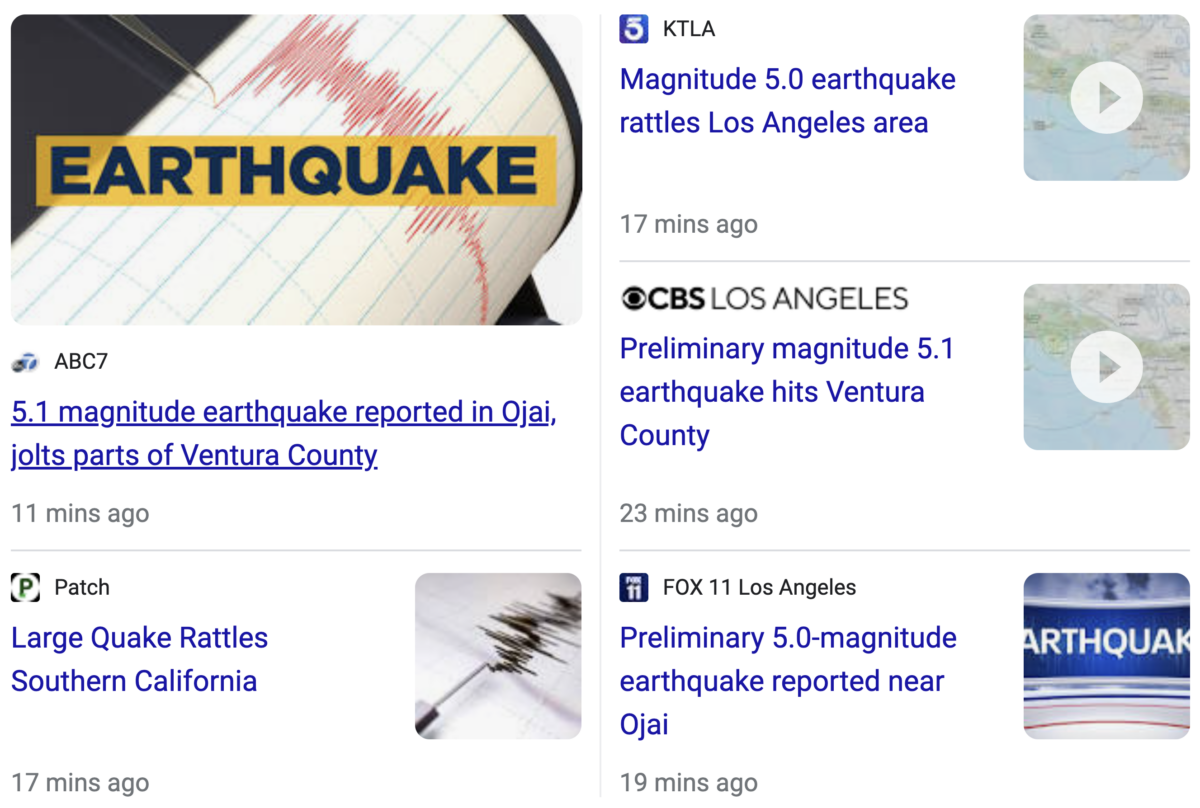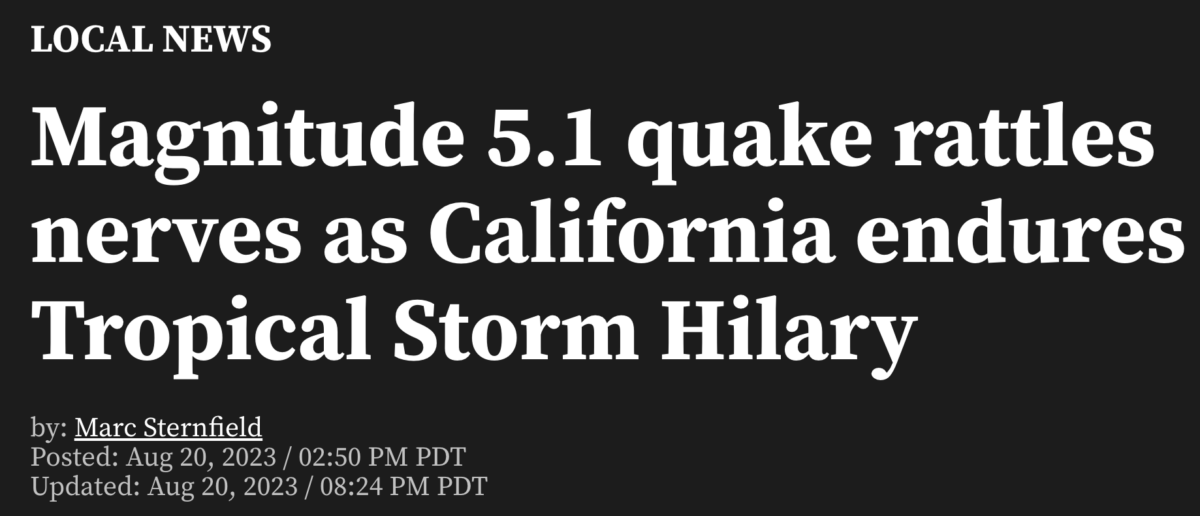 Weather warfare? This 5.1 quake came 51 days before Gavin Newsom's October 10 birthday?
Conspiracy = 51
Federal = 51
Rome = 51
Area-51?
Think about what they just did with The Rock in relation to the Hawaii fires while he is 51.
Hawaii = 51
And notice, it came "just as Tropical Storm Hilary began drenching the region with heavy rain."
It is a reminder the US government and military detonated a lot of bombs underground and below ground for testing purposes relating to manipulating weather.

So think about this one in light of that! And think about where 'Ventura County' fits in.
Ventura County = 55
Earthquake = 55
Military = 55
Read about how the storm Hilary is synced with the Superior General of the Jesuits.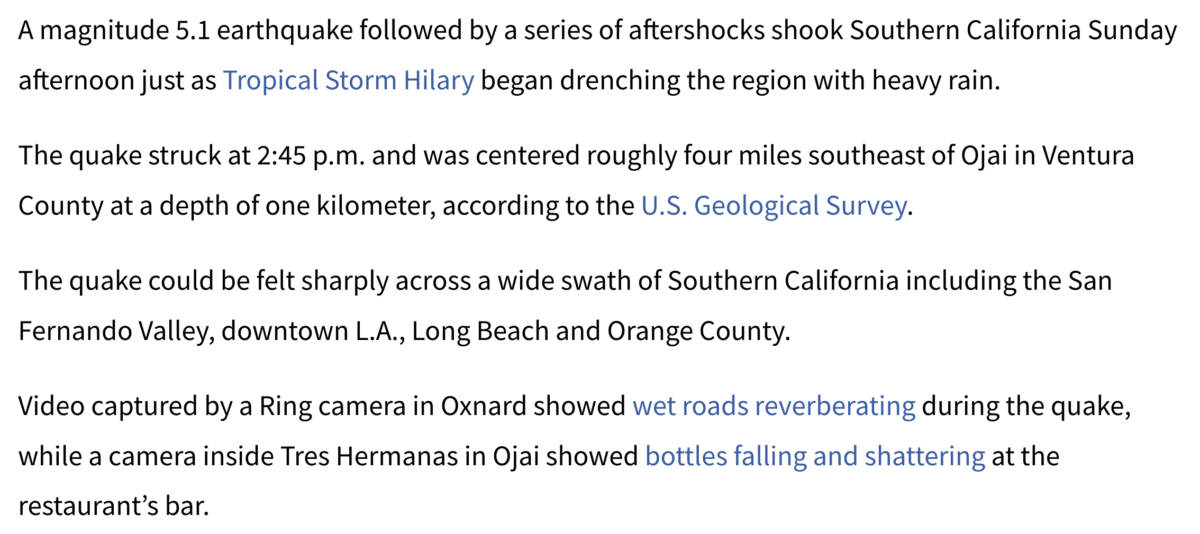 https://ktla.com/news/local-news/magnitude-5-0-earthquake-rattles-los-angeles-area/