Alex Jones made to pay $4.1 million, August 4, 2022, on Barack Obama's birthday, the day leaving 149-days in the year, in clear Skull and Bones tribute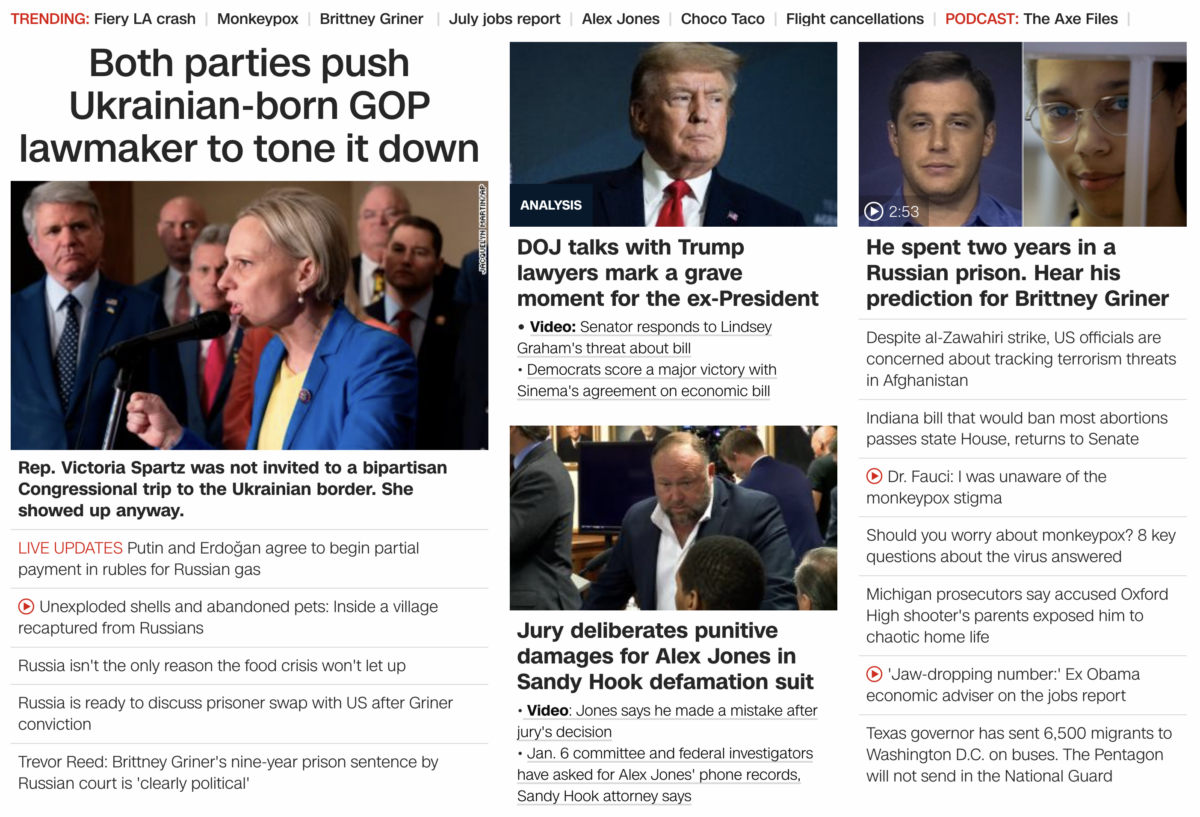 Sandy Hook happened on a date with 58 numerology, and this story comes 5/8, August 5.
14/12/2022 = 14+12+20+22 = 58
Secret Society = 58 / 166
-Punitive Damages = 166
Freemasonry = 58
*Sandy Hook = 58
And remember, it is Judge Maya Guerra Gamble overseeing the case where the family had sued Alex Jones for $150 million. *Maya Guerra Gamble = 150

Read more about the 150 in the ritual of the Alex Jones case here and here.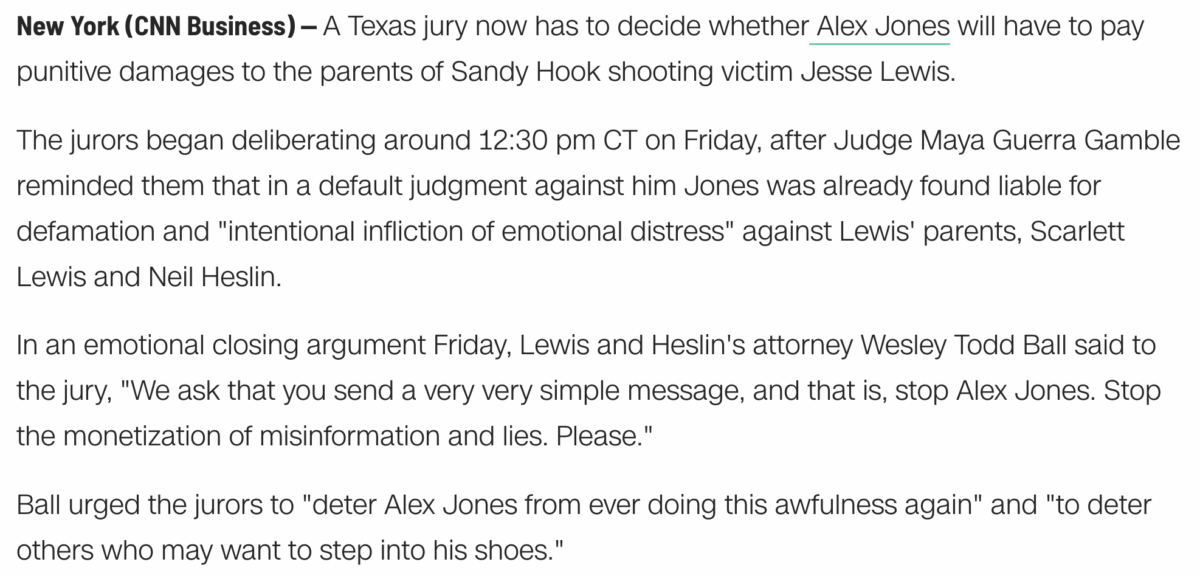 And notice, on Thursday, Alex Jones was made to pay $4.1 million, on August 4, 2022, the day leaving 149-days in the year. It is a reminder that Skull and Bones is just down the road from Sandy Hook and Newtown, Connecticut.
Skull and Bones = 41 / 149
Read about the 41 / 149 ritual with Ron DeSantis on the same day.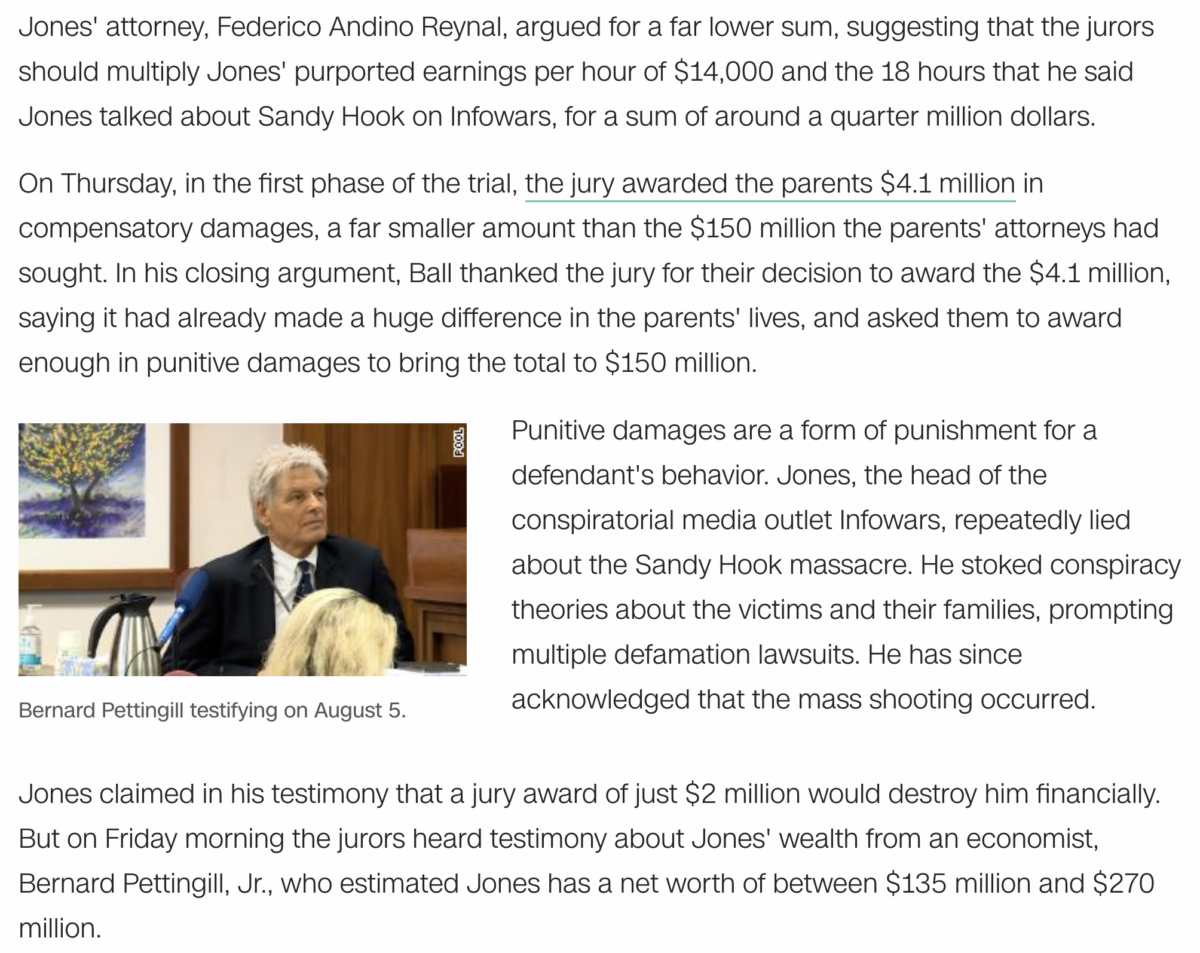 https://www.cnn.com/2022/08/05/media/alex-jones-punitive-damages-sandy-hook/index.html
$135 to $270 million? That is a range of $135 million dollars.
Central Intelligence Agency = 135
Bavaria = 135 / 54 / 27 ($270 m)
*Jesuit Order = 54
Skull and Bones is modeled after the secret societies of Bavaria…