Amazon buys MGM for $8.45 billion, May 26, 2021, to acquire James Bond rights


They're saying Amazon has bought MGM because it wants the rights to the James Bond series. Well, today is a fitting date in gematria terms.
5/26/21 = 5+26+21 = 52

And we will continue to document Amazon's path to becoming the ONE company to own all companies — the type of company that Kurt Vonnegut warned about many years ago in his own writings.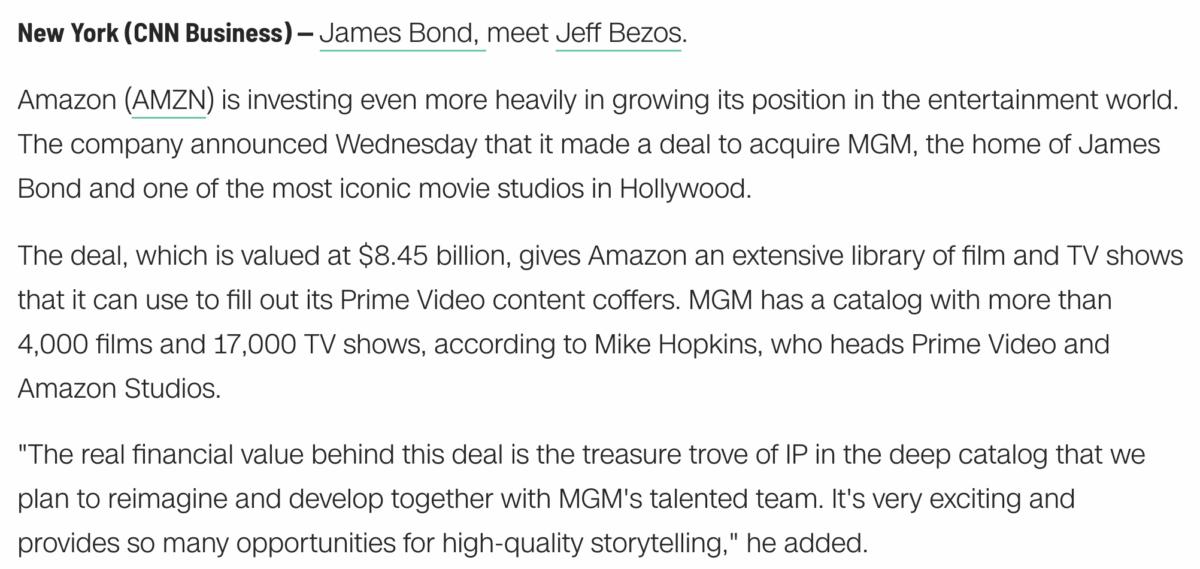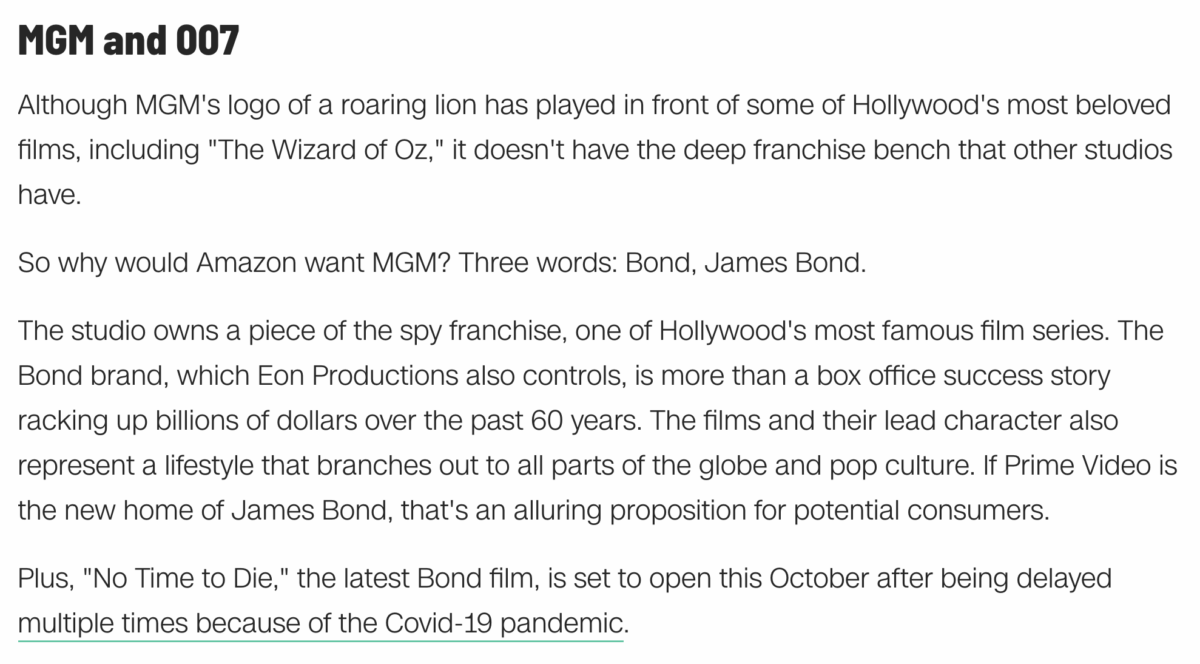 https://www.cnn.com/2021/05/26/media/amazon-mgm-deal/index.html