AP attempts to downplay the significance of tracking technology in Pfizer drugs, May 23, 2022

While AP wants to talk down the possibility of "surveillance drugs," they aren't too hard to imagine when you consider they've been able to put technology in drugs since 2017 that are literally TRACKING if people are taking them or not. Something on the level of an air-tag going in the pill as well is easily imagined and understood, and since the feds have been telling us for decades they want a surveillance state, the motive is there as well. As we know, companies like Pfizer own the U.S. federal government and its media, so it's only a matter of putting two and two together.
Keep in mind Albert Bourla of Pfizer gave this presentation at the World Economic Forum in Davos, Switzerland, the same place Bill Gates declares his Decade of Vaccines from, one decades before he got his wish with Covid-19.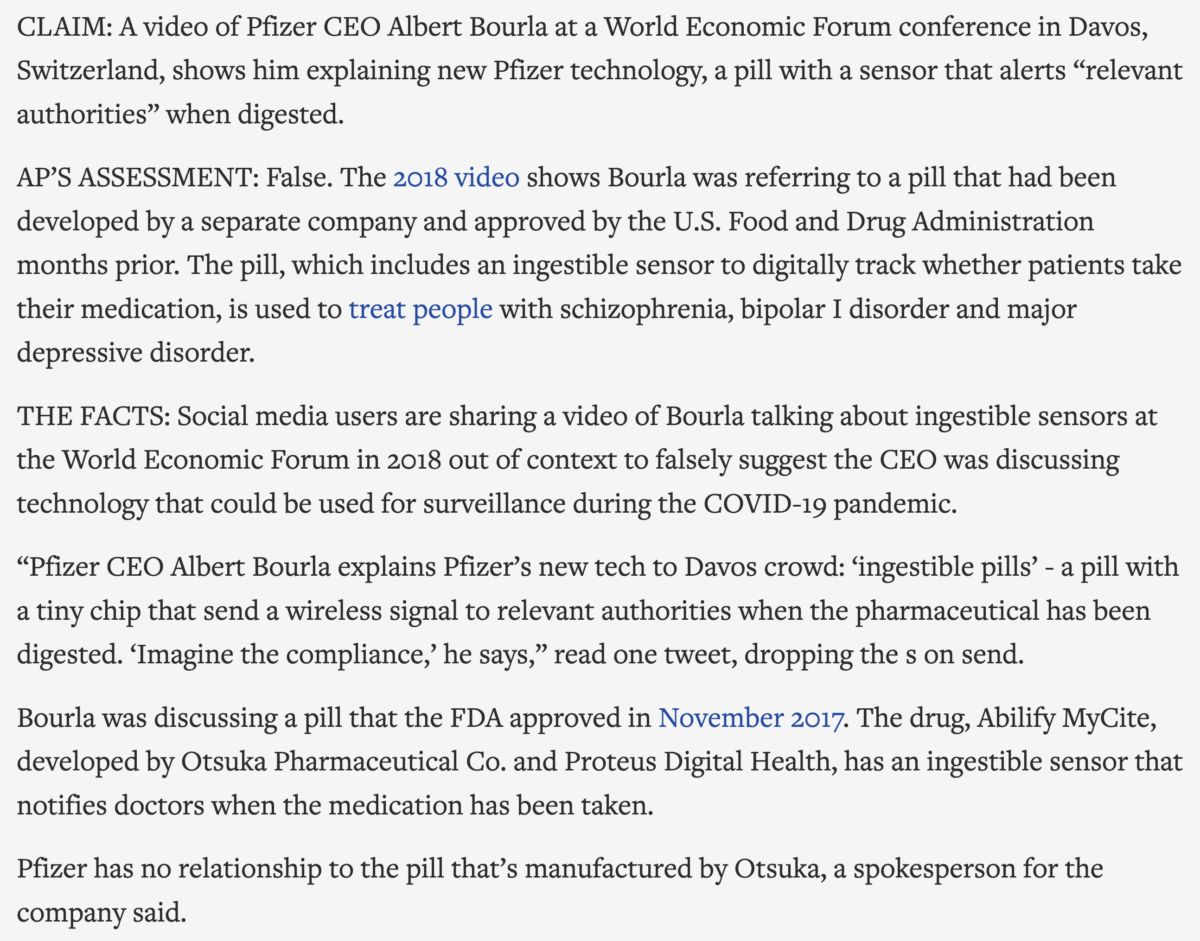 https://apnews.com/article/fact-check-Pfizer-CEO-Davos-256352183903