At least 39 immigrants killed in Ciudad Juárez detention center after unexplained fire, March 27, 2023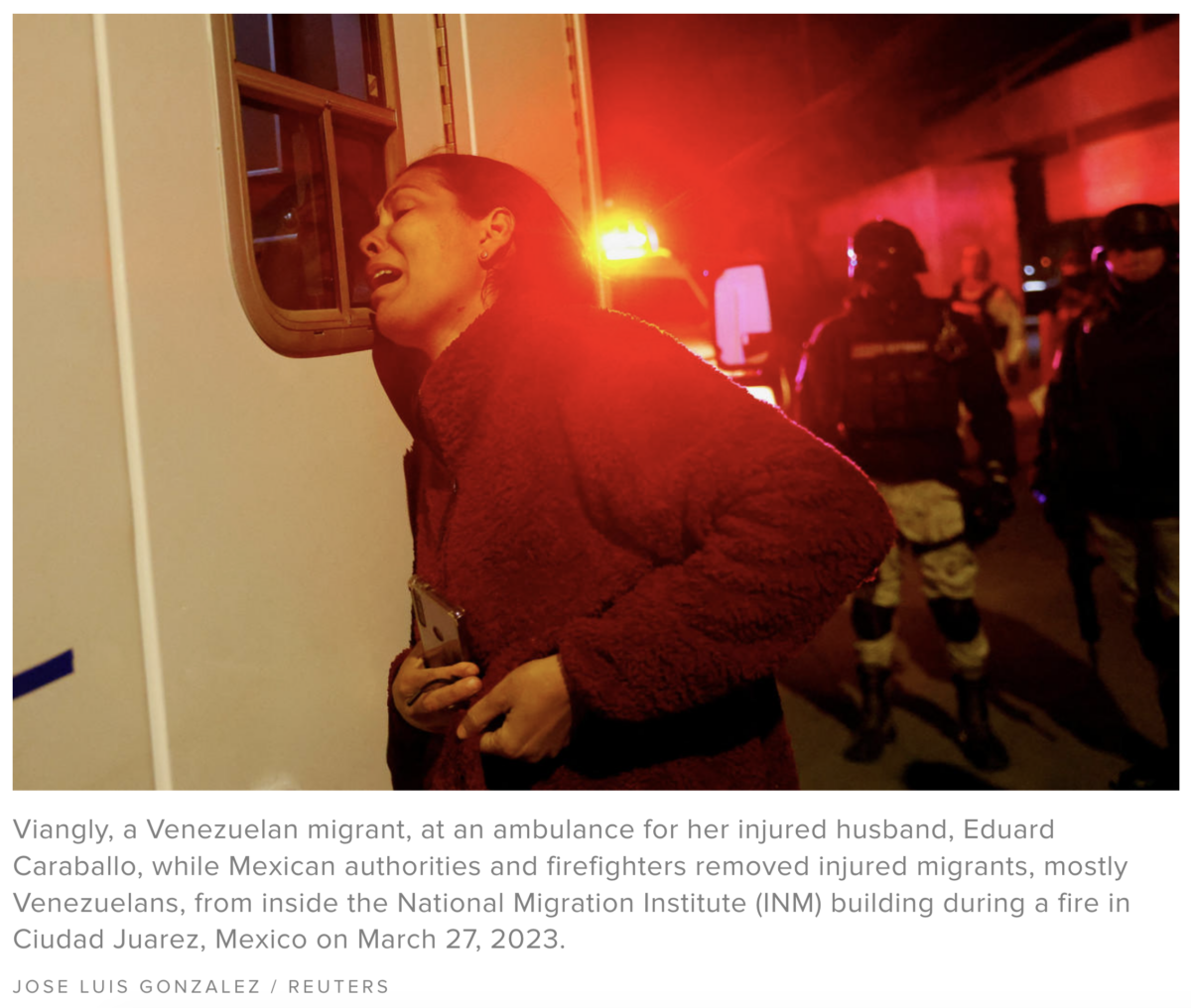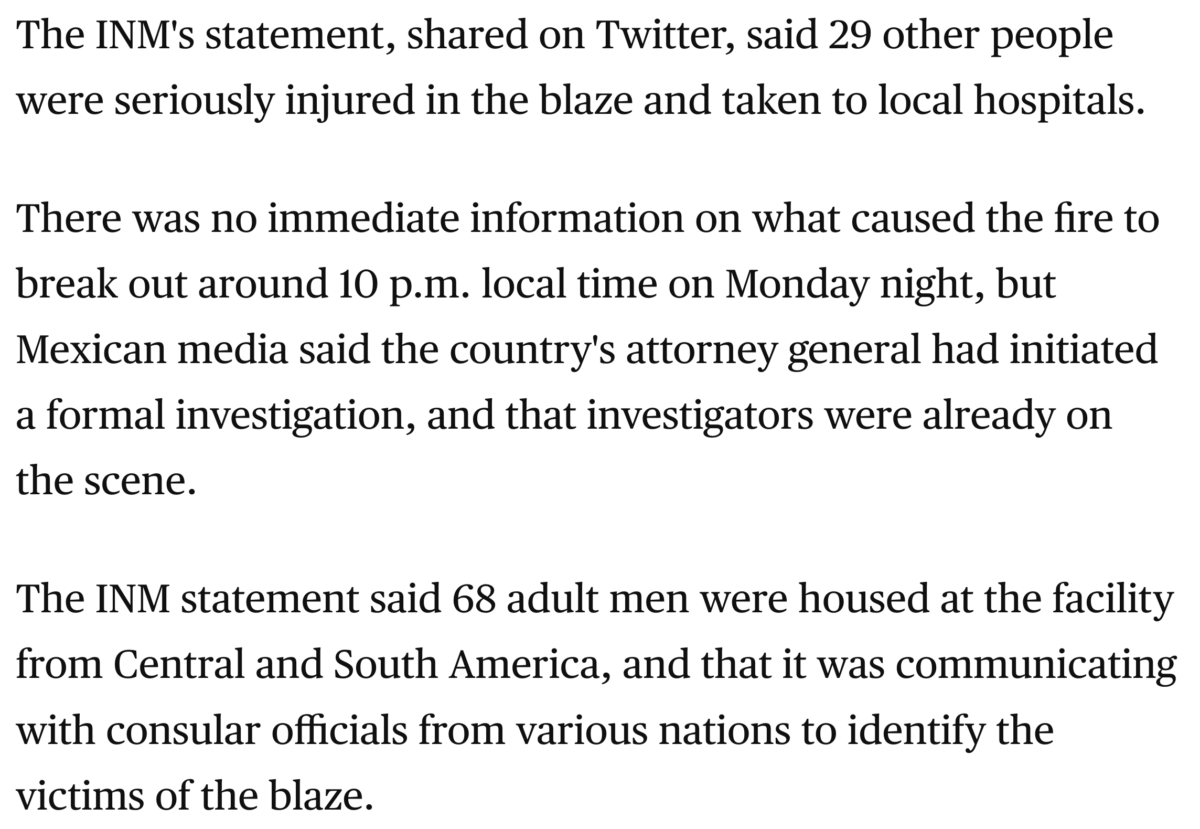 https://www.cbsnews.com/news/mexico-fire-migrant-detention-center-ciudad-juarez-today-deaths-latest-news/
The fire happened at 22:00 hours, in a facility housing 68 men.

This happened on the 86th day of the year, a number connected to killing.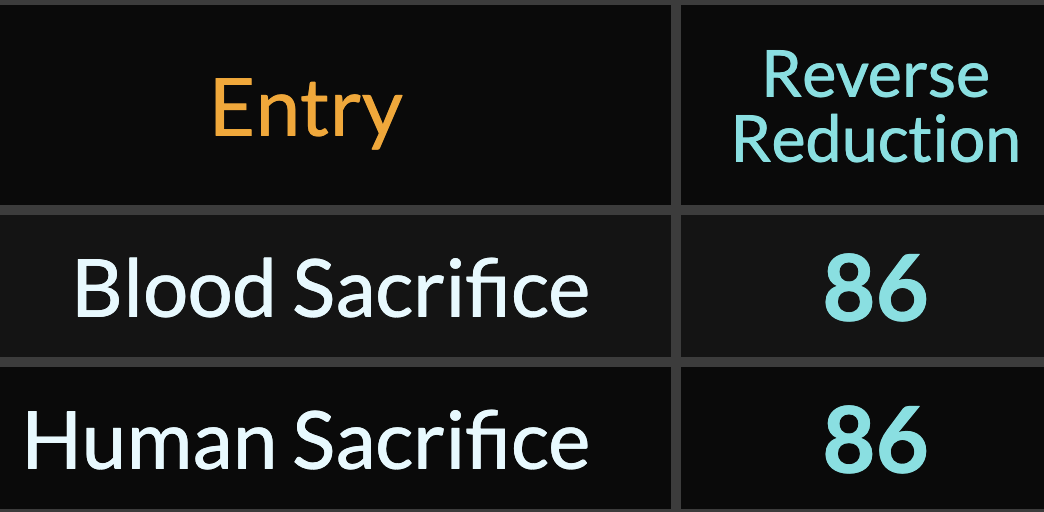 As we know, 86 is a big number with the Jesuits.

Jesuits = 22 / 86
And so is 201, going with the location. RIP


To make no mistake about this being a Jesuit ritual, it came 135 days after the Superior General's birthday, Arturo Sosa, born November 12, 1948.


Notice where 'National Immigration Institute' fits in.