Bill and Melinda Gates arranged and FAKE marriage is coming to an end, May 3, 2021, in a Society of Jesus ritual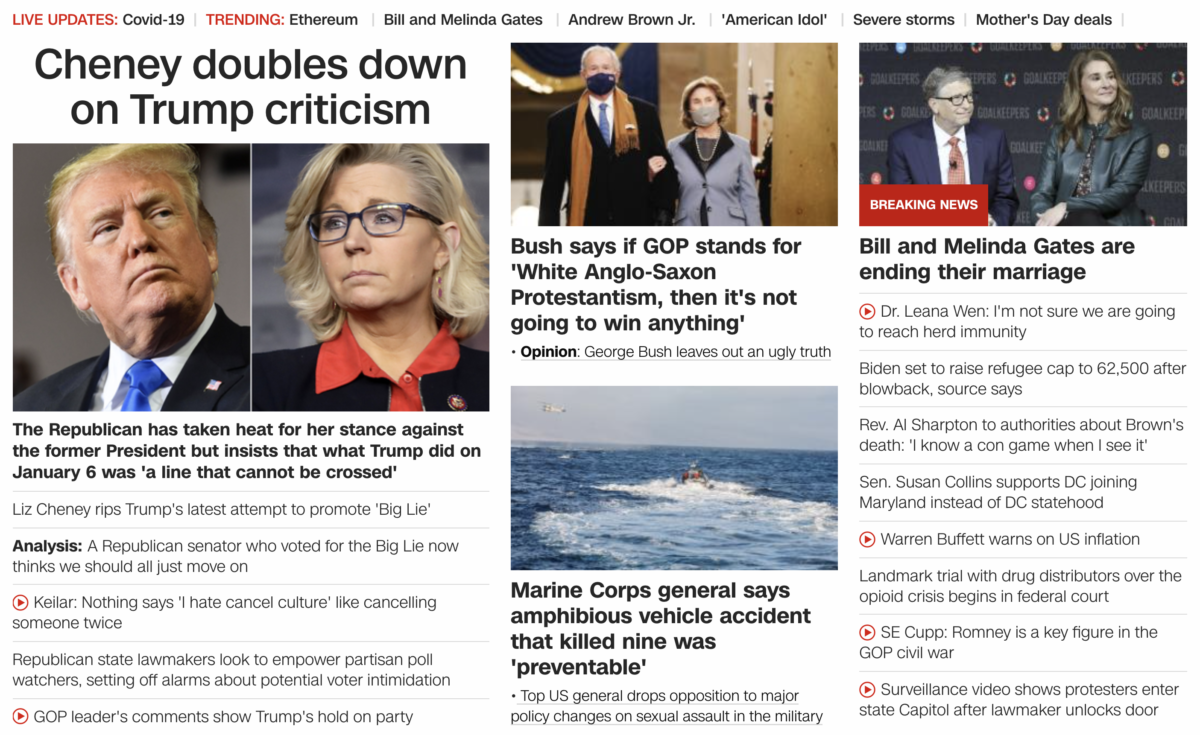 Look at these headlines on May 3, or 3/5, like 35. A bunch of Catholic-Jesuit pawns I tell you!
For more on the George W. Bush headline, please read here.

And as for 'Bill' Gates getting divorced from Melinda, notice the following.

The date can be written 3/5 or 5/3, like 35 and 53.
Gates = 16 (53, 16th prime)

This news of Bill divorcing his 56 year old wife comes 187 days after his birthday. *Society of Jesus = 56 / 187



Read, Bill Gates is Mr. 201.


And notice how 'Jesuit Order' and 'marriage' overlap, while keeping in mind that the Jesuits serve the Catholic Church, and the calendar and language are credited to the same church.

And don't forget Melinda Gates has the same birthday as the Society of Jesus.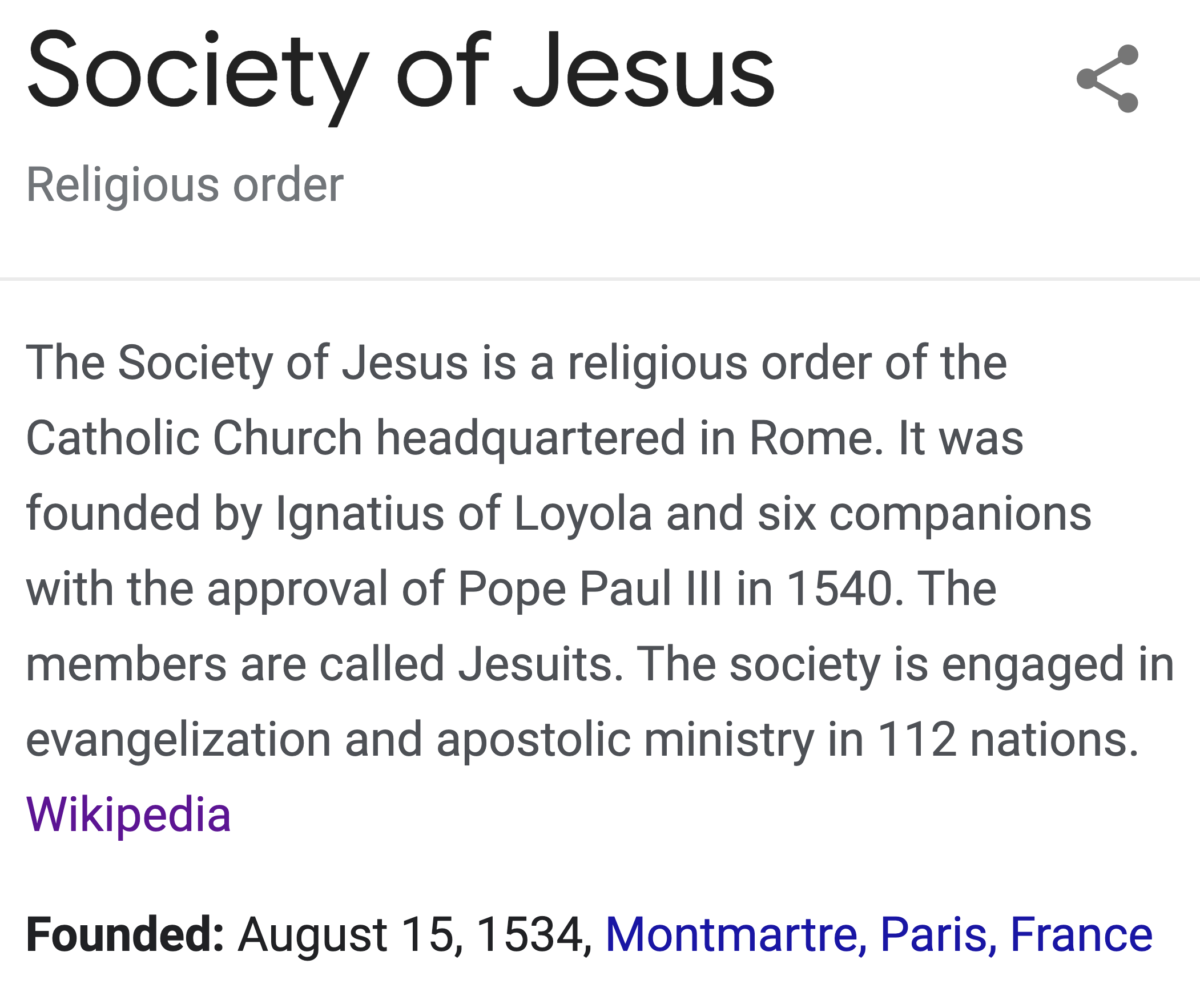 And let us not forget Bill and Melinda's birthdays are 74 days apart.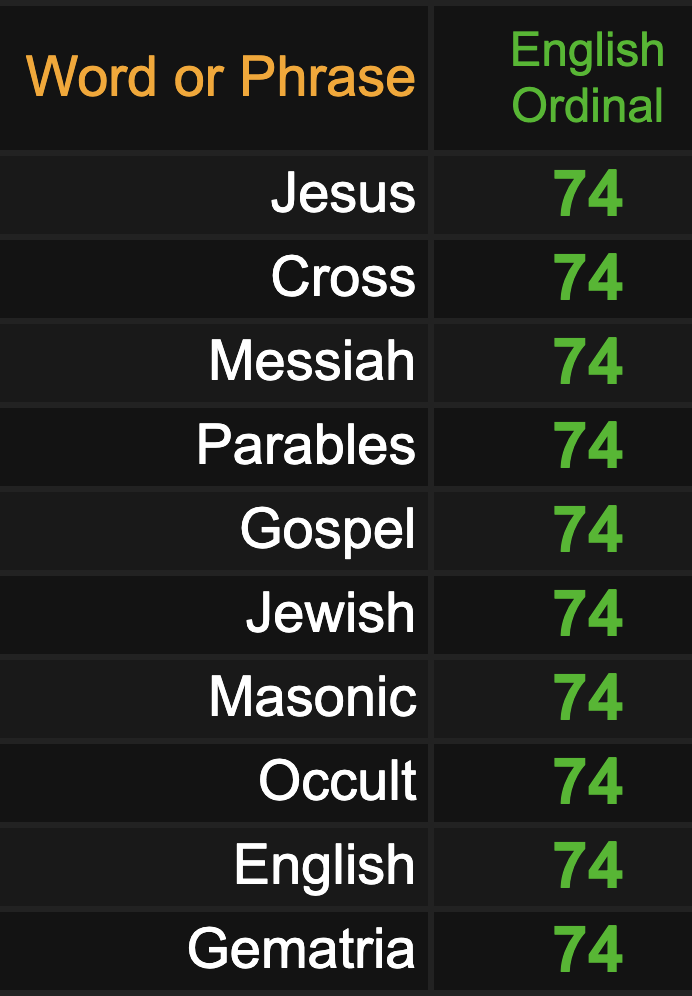 Their foundation on 5th Avenue in Seattle sits across from the 74 acre Seattle Center, home to the world's biggest needle, the Space Needle.
Furthermore, Bill and Melinda Gates have been working hard at being a good example for how to destroy civility. Let this latest headline be their latest effort. *And if you have not read my book, I suggested they were in an arranged marriage that was truly a ritual and in tribute to the planned coronavirus pandemic. *And if that sounds far fetched, you should really read my book.
With regards to 'ritual', notice their 'marriage' has ended after 27 years.


And for the clincher, the announcement comes the 419th day of the 'pandemic', declared March 11, 2020.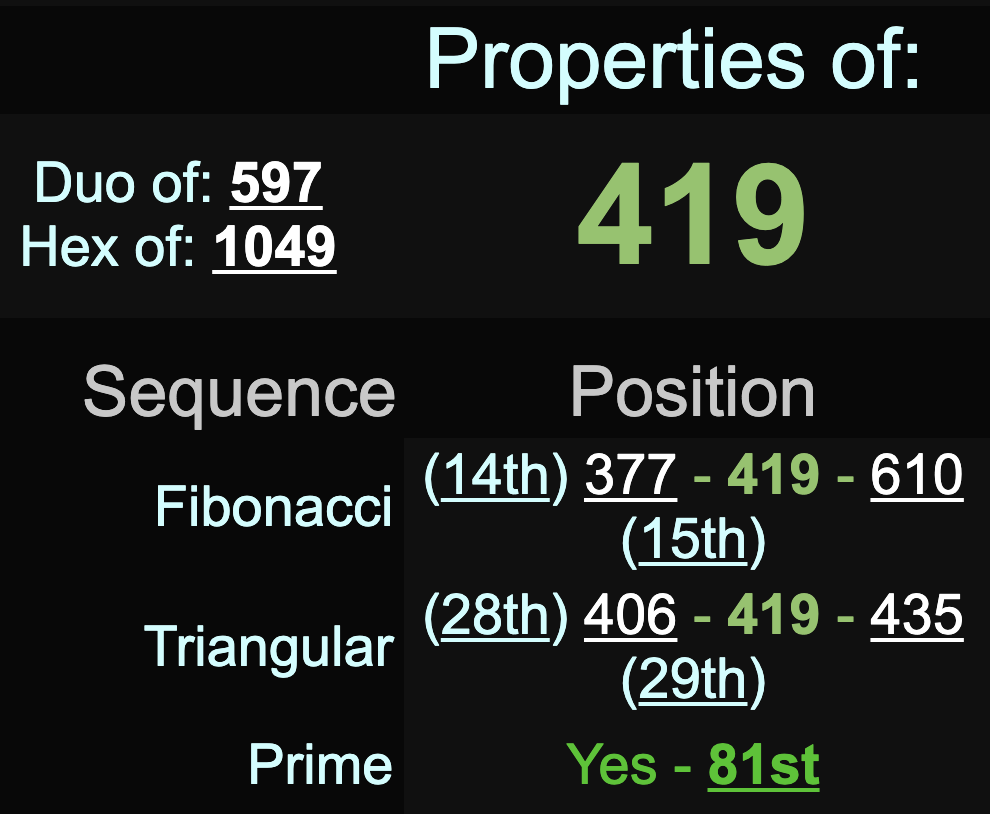 The pandemic was declared on a date written 11/3, like 113.
Coronavirus Pandemic = 113, Divorce = 113
You could say their 'COVID' mission is complete, on 5/3, like 53.

And remember, they operate out of Seattle, where "Covid" first showed up with the first documented case in the entire world, outside of mainland China.

Don't forget that it showed up on January 15, 2020, or 1/15, like 115, and was confirmed on January 21, or 1/21, like 121.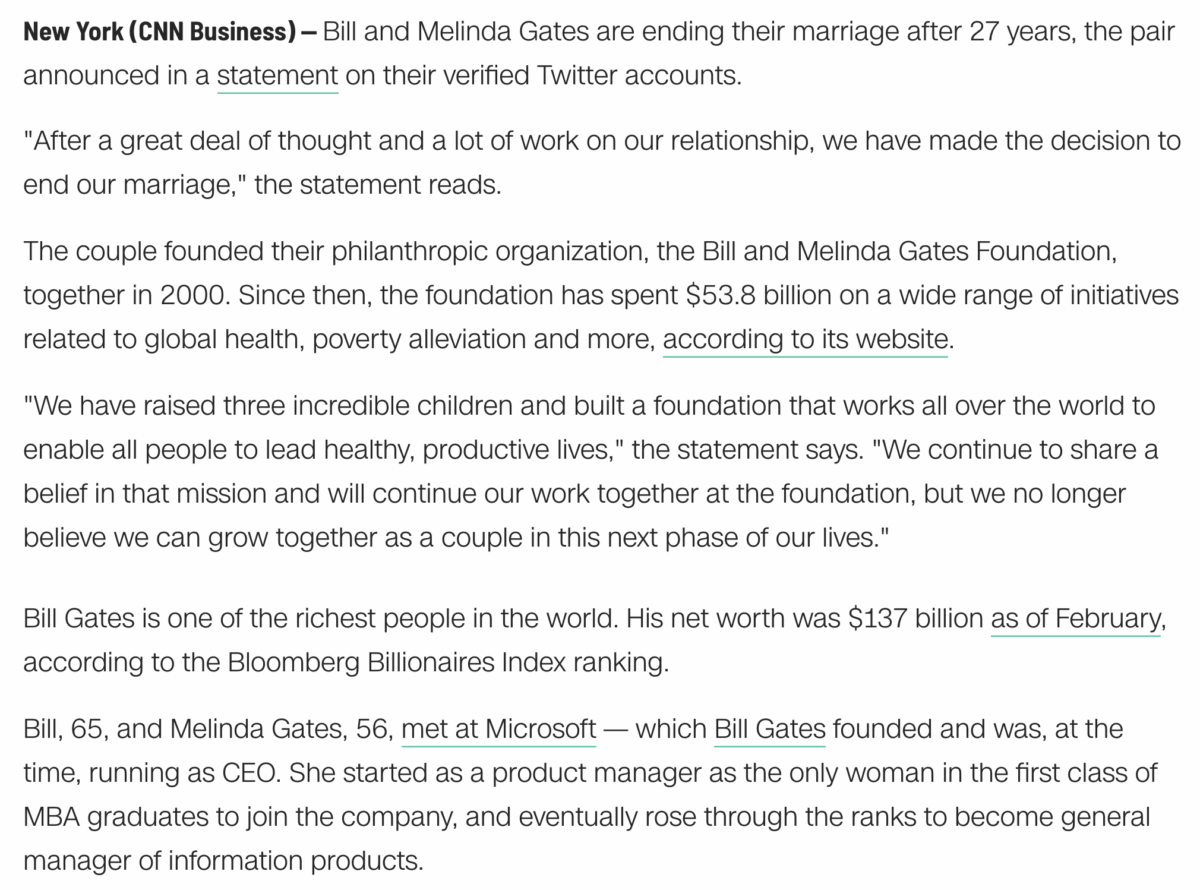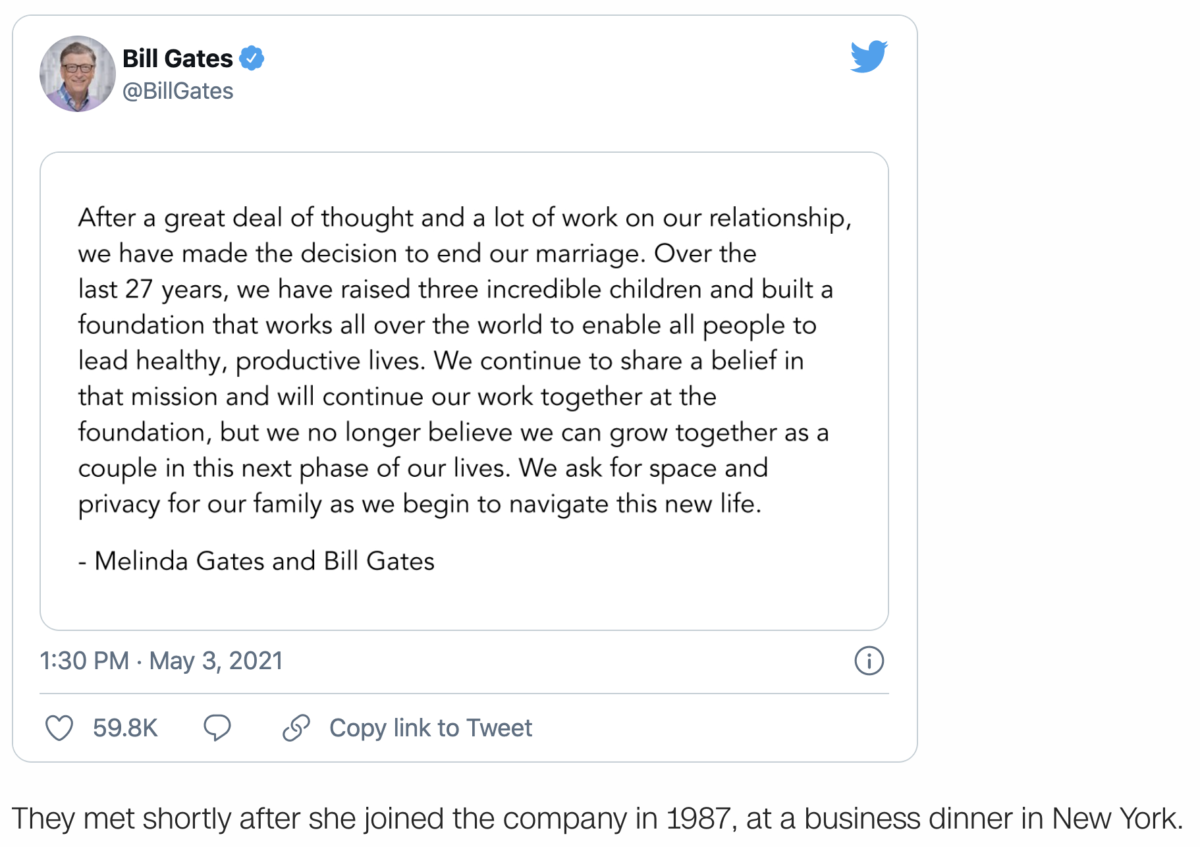 https://www.cnn.com/2021/05/03/tech/bill-and-melinda-gates-divorce/index.html
And remember, they were married on January 1, 1994, 65 days after Bill Gates' 38th birthday.
Pandemic = 65 / 38
Read more about that here.
Read about the death of Bill's father, September 14, 2020, here.
And hopefully you won't have to read about Bill coming out as a transgender, and in a relationship with 'Caitlyn'.