Bill Gates talks about how world governments need to get ready for mass vaccinations in the next pandemic in Munich, Germany, February 18, 2022 (think of his Final Solution remarks on Stephen Colbert)

These remarks were made on a 42 date numerology.
2/18/22 = 2+18=22 = 42
Vaccine = 42
Jesuit = 42
-2/18 date
-Holy Roman Empire = 218
Think of all the 42 rituals with Gates up to this point involving vaccines…
-Including the coronavirus vaccine going live on his 42nd day of his age…
Also, he said this on a date that can be written 18/2…
-If you read Number Games, you know where 182 fits in with the pandemic…
-Planned Parenthood = 182 (Gates' dad's population control business)
-Berkshire Hathaway = 182 (His old business partnership)
-Virus Outbreak = 182
-Year of the Rat = 182 (When Covid happened)


And they came from Munich, reminding that Gates' 68th birthday isn't too far off.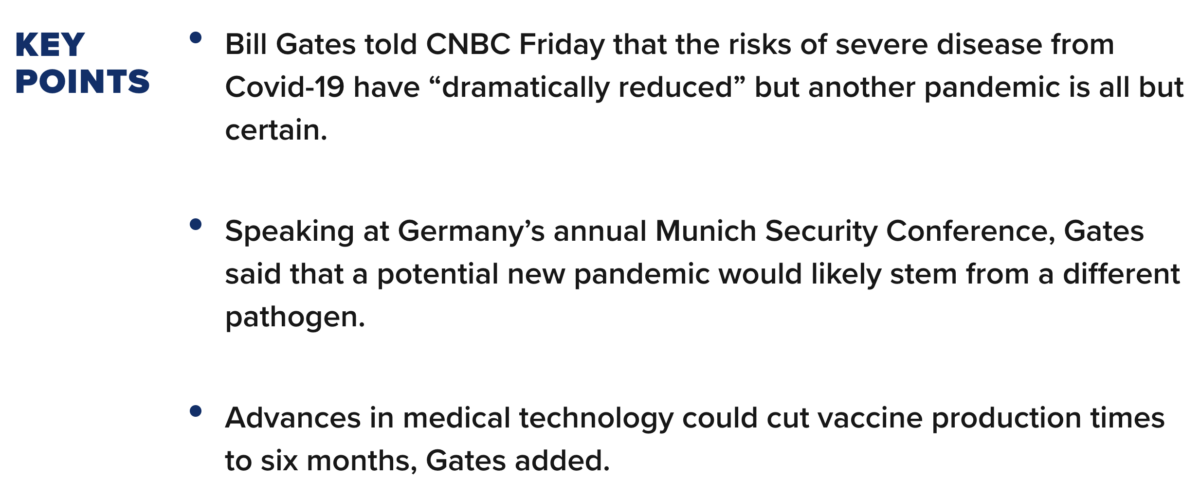 This news came Friday, February 18, 2022, 113-days after his birthday.
Coronavirus Pandemic = 113
-Declared March 11, or 11/3
-Swastika = 113
–113, 30th prime
–Vaccine = 30





Read more about World War II and 113.
Read more about World War II and the Jesuits here.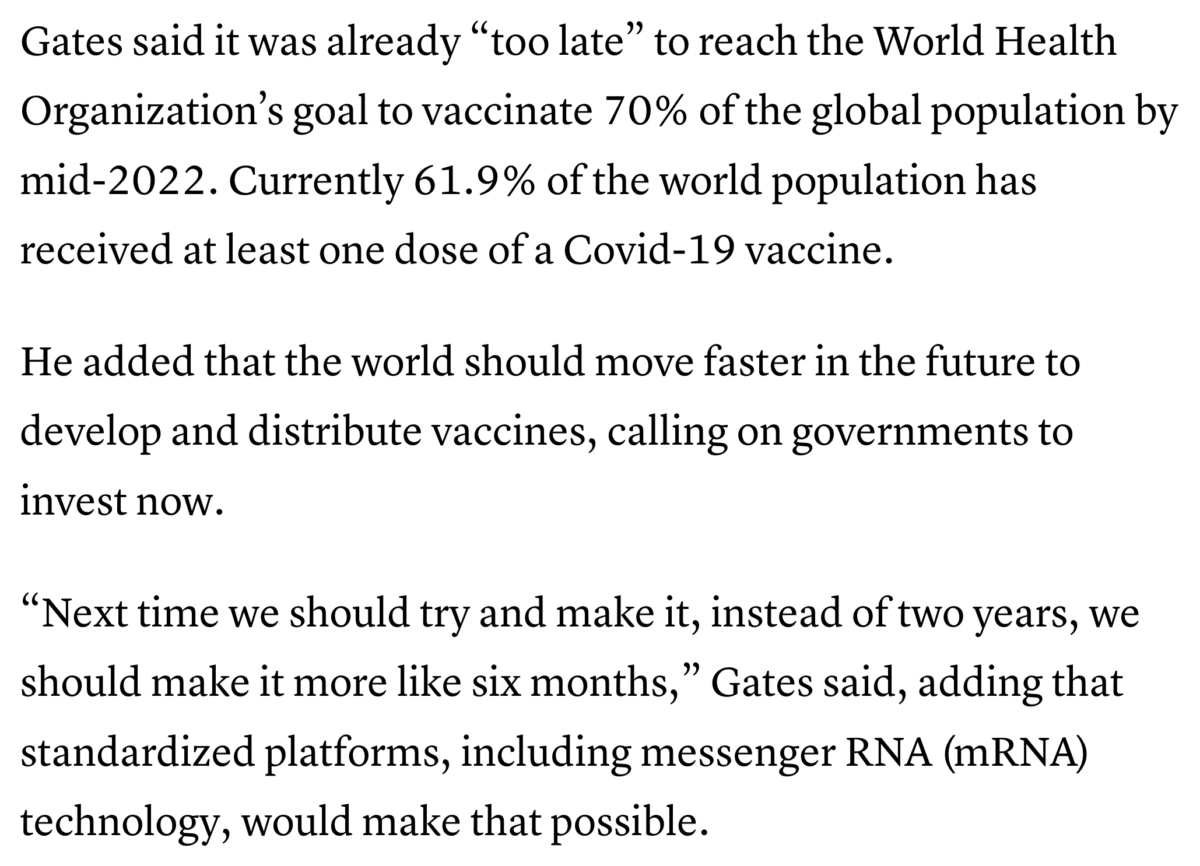 https://www.cnbc.com/2022/02/18/bill-gates-covid-risks-have-reduced-but-another-pandemic-will-come.html
And there is the reference to 70% again.
Coronavirus = 70
Covid Vaccine = 70
–Omicron, 70 value in Greek
Munich, Germany also fits in.

Don't forget the Queen has been ruling over the U.K. for 70-years now, or that Queen Elizabeth I died in her 70th year of life.
United Kingdom = 70
Royal Family = 56
Coronavirus = 56 / 70
Covid Vaccine = 56 / 70
-Corona means crown
-Bill Gates operates out of King County
And for one last point, coronavirus was coined in '68.
Munich = 68 / 94
Seattle, Washington = 68 / 94
Davos, Switzerland = 68 / 94
Coronavirus Pandemic = 94
-Gates declared his decade of vaccines on his 94th day of his age in Davos
-Coronavirus was coined in '68
*Bill Gates will turn 68-years-old October 28, 2023.
-He will turn 68 exactly 47-days after 9/11/2023
-9/11/2023 will be 42-months after pandemic was declared
-Construction firm who built WTCs is from Seattle
-Seattle is on 47th Parallel North
–Beast = 47
–Beast rules for 42 months
–Vaccine = 42
–Vaccination = 666
*Credit to Daria.

Related: Read about the SPARS pandemic simulation.
And watch Bill Gates laugh about "The Final Solution" on Stephen Colbert.
Watch the full interview here.
And listen to Gates act like he isn't aware of what his organization funded regarding chips in people's skin for medical tracking purposes at MIT.