Black Panther director Ryan Coogler arrested for trying to withdraw money from his own bank account, March 9, 2022 news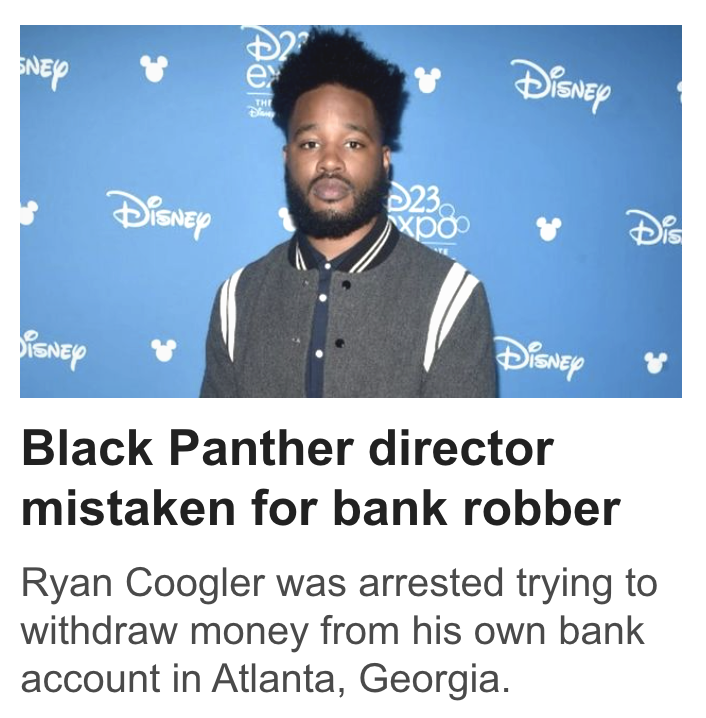 *The Atlanta based rapper 21 Savage has the song "Bank Account."

This news broke Wednesday, March 9, 2022, 75-days before Coogler's birthday.
DeMolay = 75
Catholic Church = 75
Ryan Kyle Coogler = 75
-Black Lives Matter = 56
-Society fo Jesus = 56
-Ryan Coogler = 56
Recall, the original Black Panther meetings took place in Catholic churches in Oakland, where Ryan Coogler is from.
And of course, Walt Disney is the most famous member of DeMolay, a Catholic organization.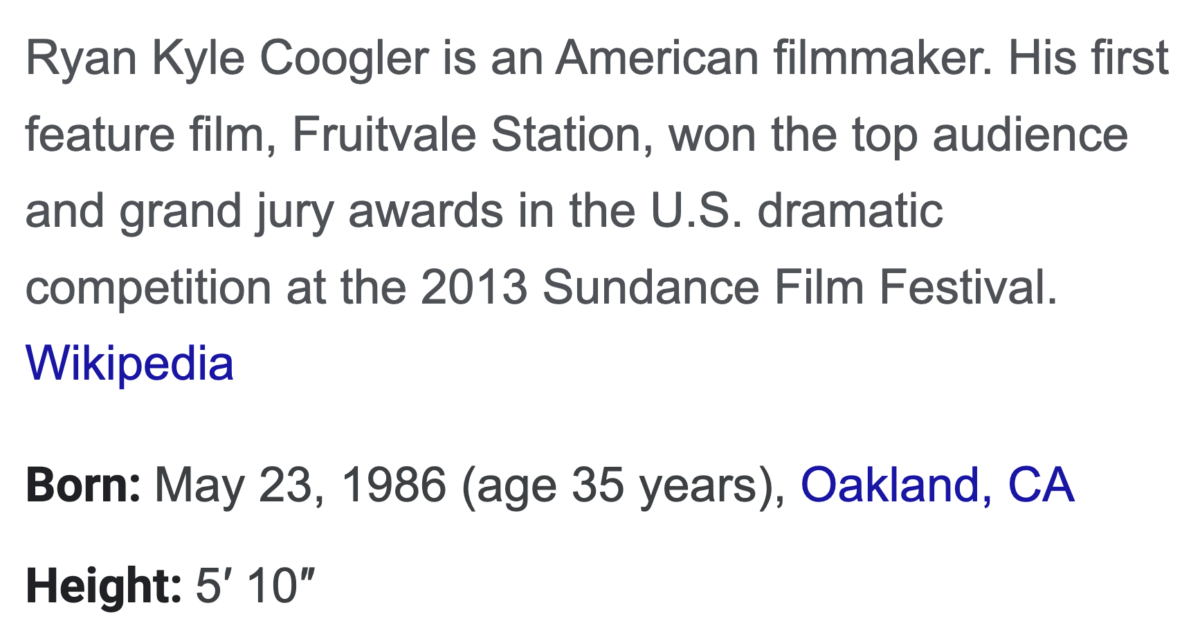 As for the news coming on March 9, think of the coding of 39 and 93 on Black History.
And also keep in mind, this story makes zero sense. NO ONE gets arrested for using the ATM with their own credentials.