CDC advisers recommended resuming use of J&J Vaccine, Friday, April 23, 2021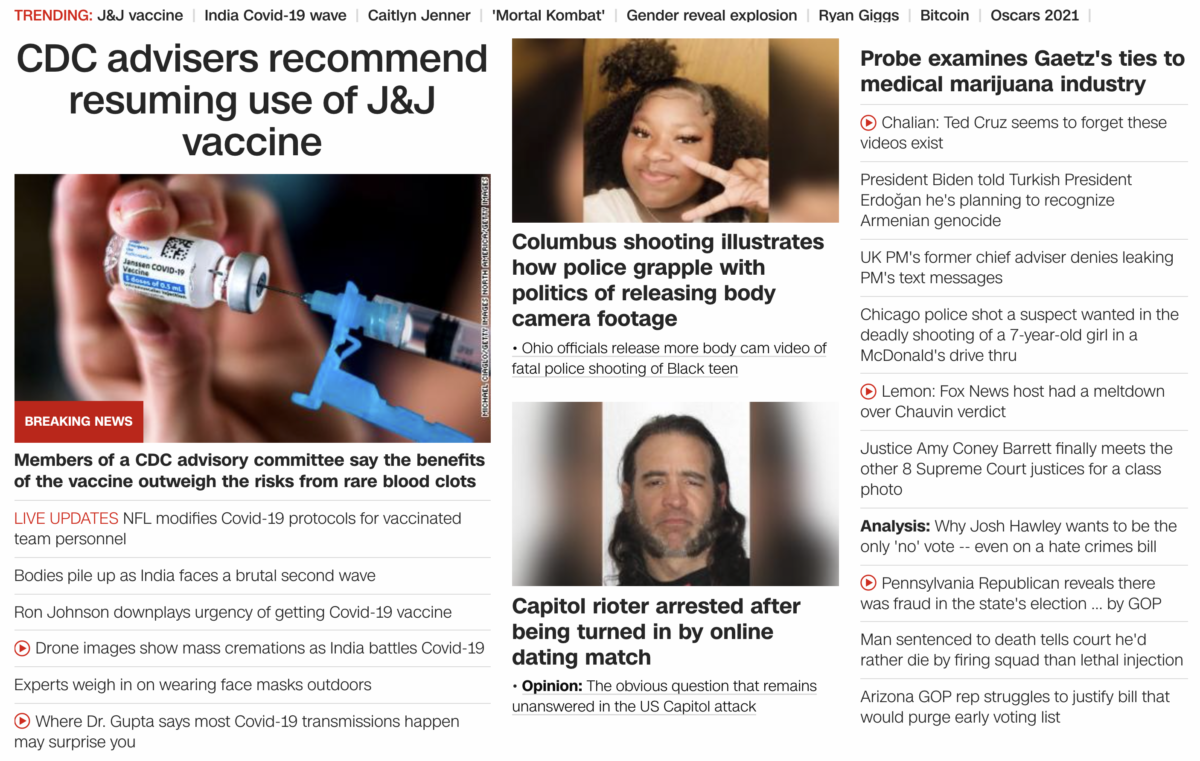 This news comes April 23, 2021, the 113th day of the year.
Coronavirus Pandemic = 113 (Declared March 11, or 11/3, like 113)
113, 30th prime number *Vaccine = 30
The pause was recommended on April 13, 10 days ago.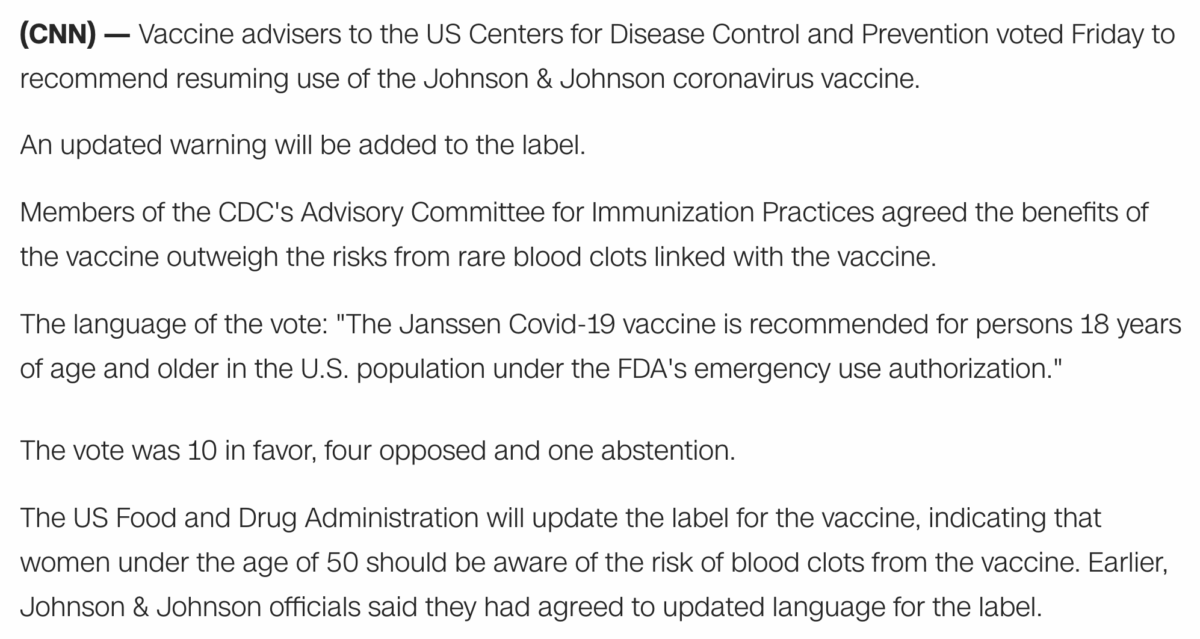 https://www.cnn.com/2021/04/23/health/johnson-vaccine-acip-recommendation/index.html
The vote was 10-4, over and out.
Keep in mind this news will likely make many people opt for the Pfizer or Moderna vaccines, which modify your RNA, whereas the Johnson & Johnson vaccine reportedly does not.