Covid-19 cases up 84% in week, August 3, 2021 news

84%?
United States of America = 84
The Catholic Church = 84
The Jesuit Order = 84
Superior General = 84
Jesuit = 84
I'm sure they'll be sharing this figure tomorrow as well, 8/4.
As for it coming today, it is 3/8.
Pandemic = 38
And notice the 72,000 children stat.
School = 72
Jesuit Order = 72
This will be used for the debate to mandate masks in schools (and the vaccine won't be far behind).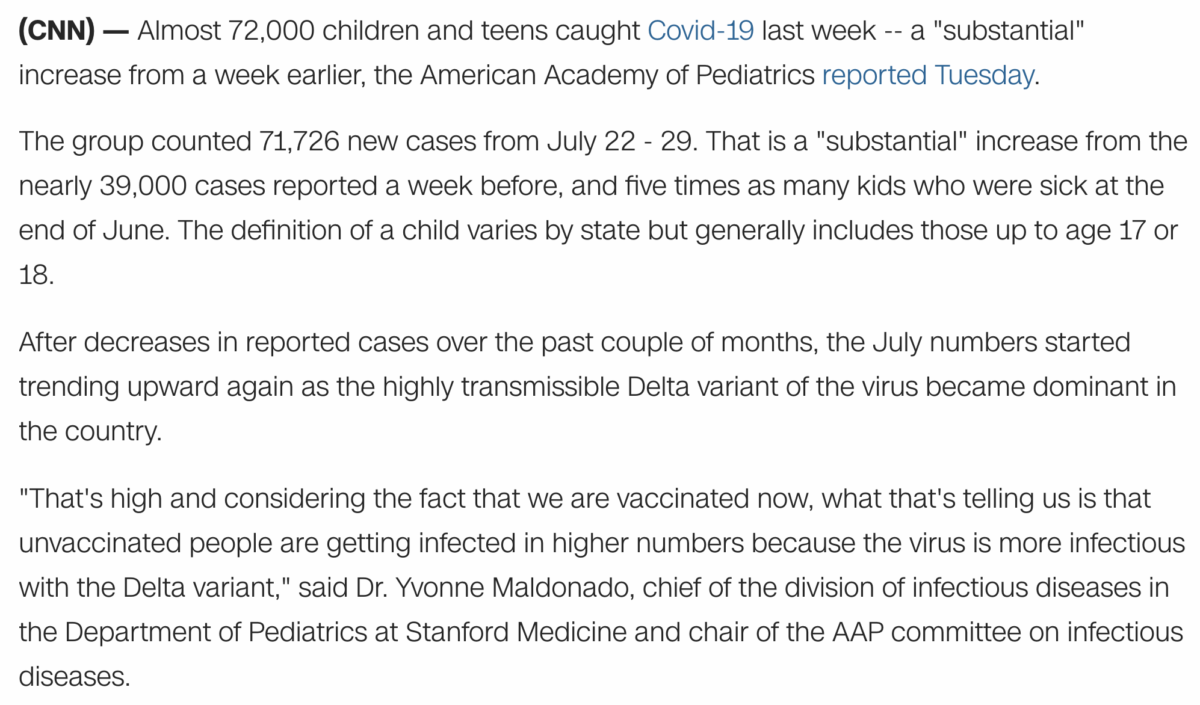 https://www.cnn.com/2021/08/03/us/covid-19-children-teens/index.html