Cubs throw 17th team no-hitter in major ritual on Freemasonry's birthday, June 24, 2021

The Cubs team no-hitter of June 24, 2021, was a rigging gem!
First of all, notice they threw the 17th no-hitter in team history, on the Freemason birthday, June 24, 2021, when the Freemasons were established June 24, 1717. And keep in mind this year the date had 17 date numerology.
6/24/2021 = 6+2+4+2+0+2+1 = 17
Mason = 17
Furthermore, the number 17 is the 7th prime, and this was the 7th no hitter of the 2021 season. It goes perfectly with the Freemason compass having the letter G in it, the 7th letter.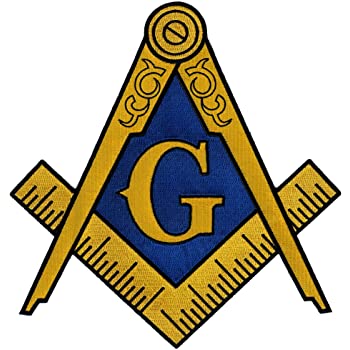 Also noteworthy, is that the Cubs won 4-0, and improved to 4-0 vs. the Dodgers for the season. That is because 'mathematics' equates to 40.
Mathematics = 40

Of course the Masons are into mathematics, and their symbol shown above, with the compass and square, pays tribute to geometry and mathematics.
Major League = 108
Geometry = 108 / 108
Full Moon = 108 / 108 (The game was the day of a full moon)
Just a few days earlier, Monday, June 21, the Cubs were playing the Indians, who they beat in the 112th World Series, ending the 108 year drought of not winning the championship, and in that game the Indians pitcher came in with a chance to improve to 11-2, and the Cubs pitcher was tossing 112 days after his birthday. In that game the Indians did win, and they won 4-0.
Mathematics = 112 / 40
*Date can be written 21/6 (Cleveland is the (216) area code)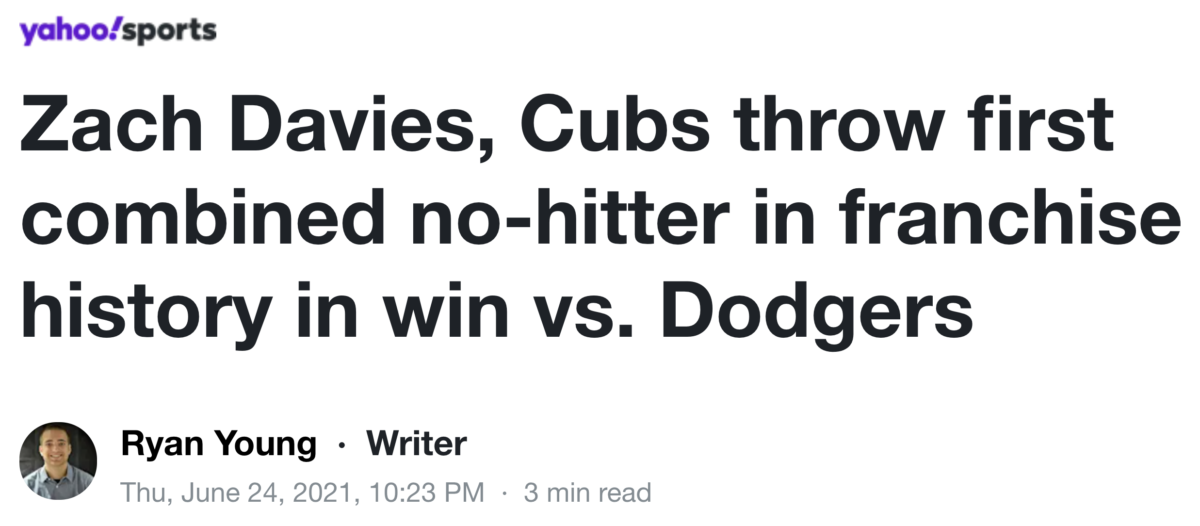 For one last point, the Cubs stayed on 33 losses, and the starting pitching for the Cubs, Zach Davies, came into the game 137 days after his birthday, the 33rd prime number.
Masonry = 33
Order = 33
Secrecy = 33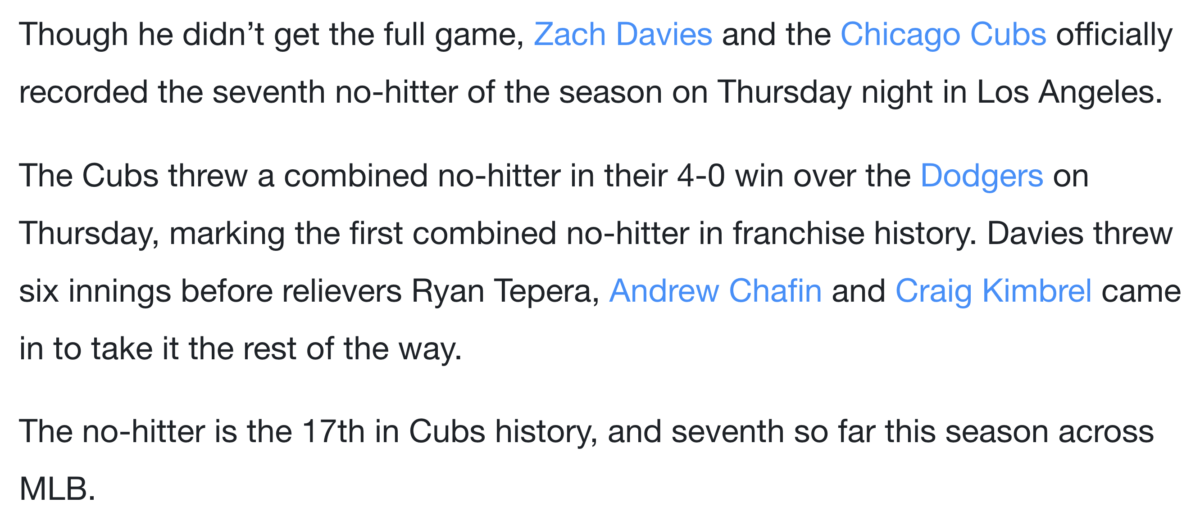 The best part of the joke was #46, Kimbrel, closing it out.
No Hitter = 46
Chicago Cubs = 46
Chicago = 46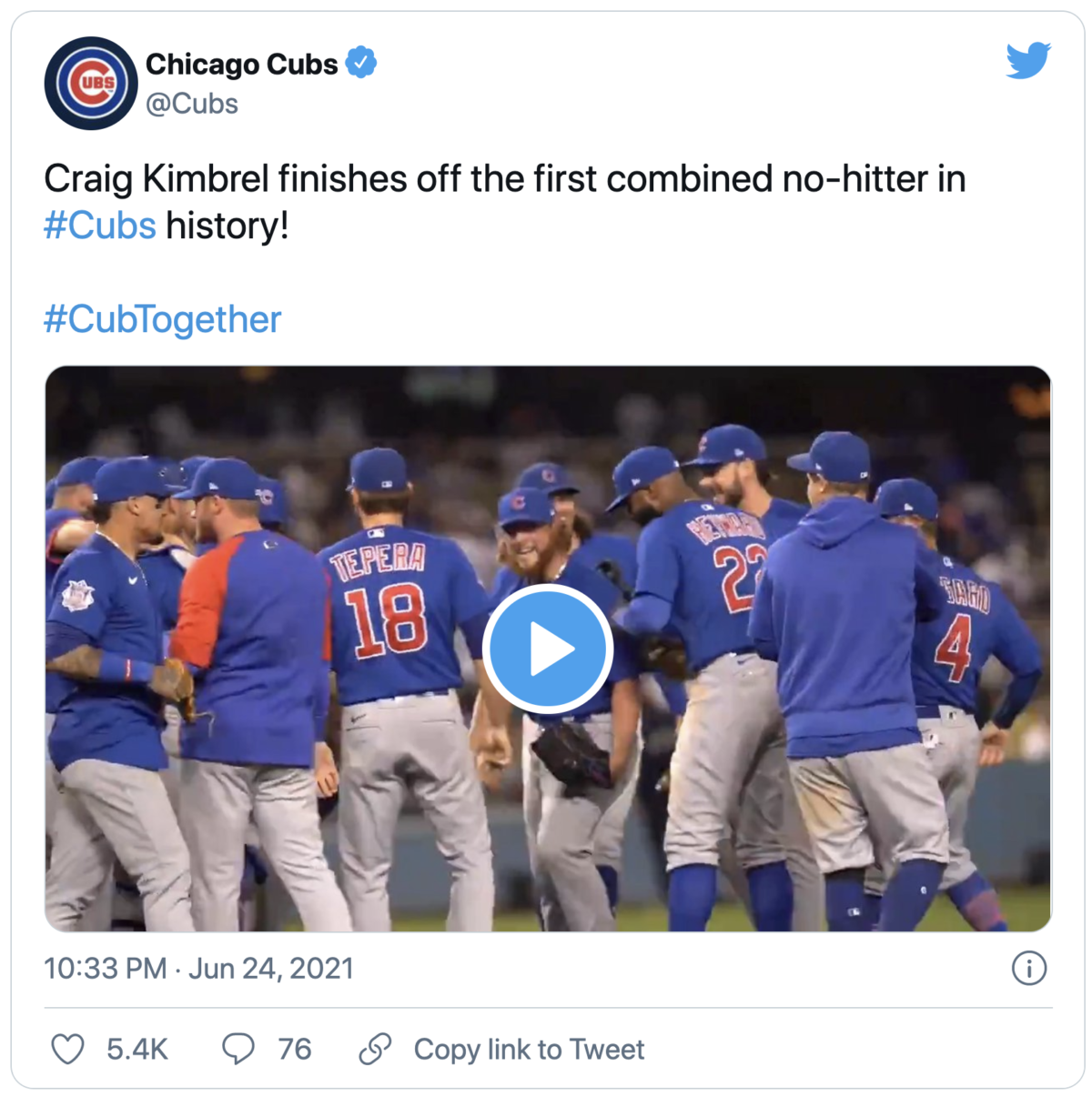 10:33.
And below notice the mention of Jake Arrieta. Also, please don't forget his April 21, 2016 'no hitter', 46 days after his birthday, against the 'Reds'. *Reds = 46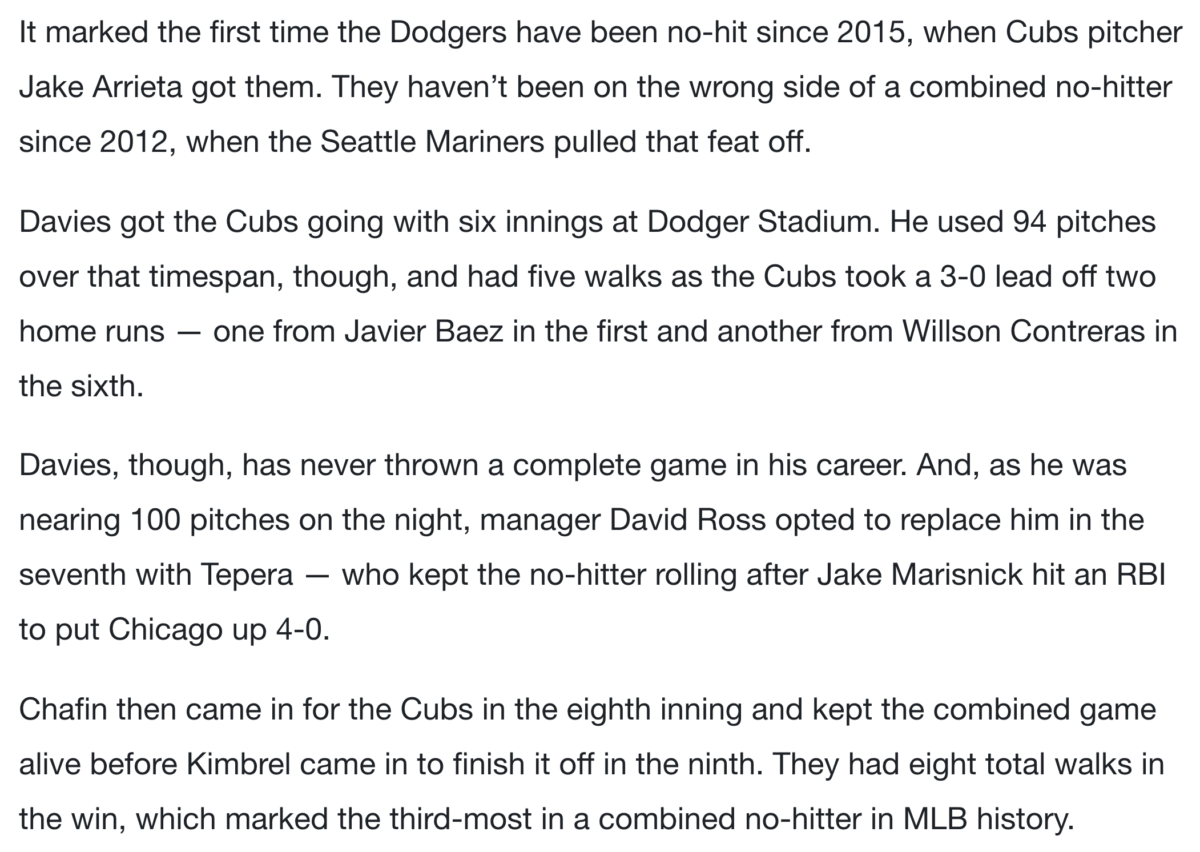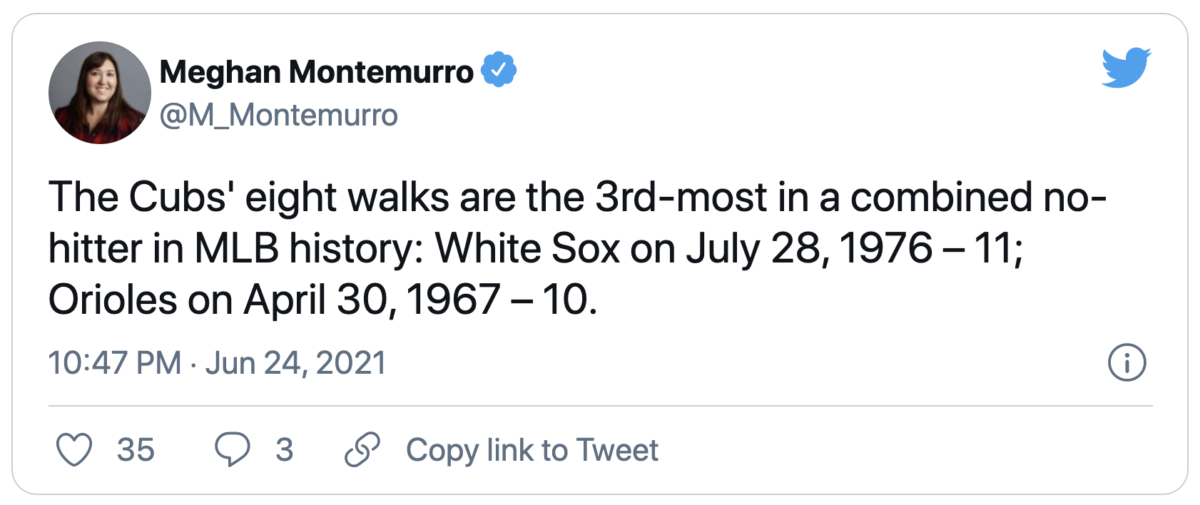 https://sports.yahoo.com/chicago-cubs-throw-combined-no-hitter-win-los-angeles-dodgers-052350514.html