Damar Hamlin tweets at 5:14 PM, January 7, 2023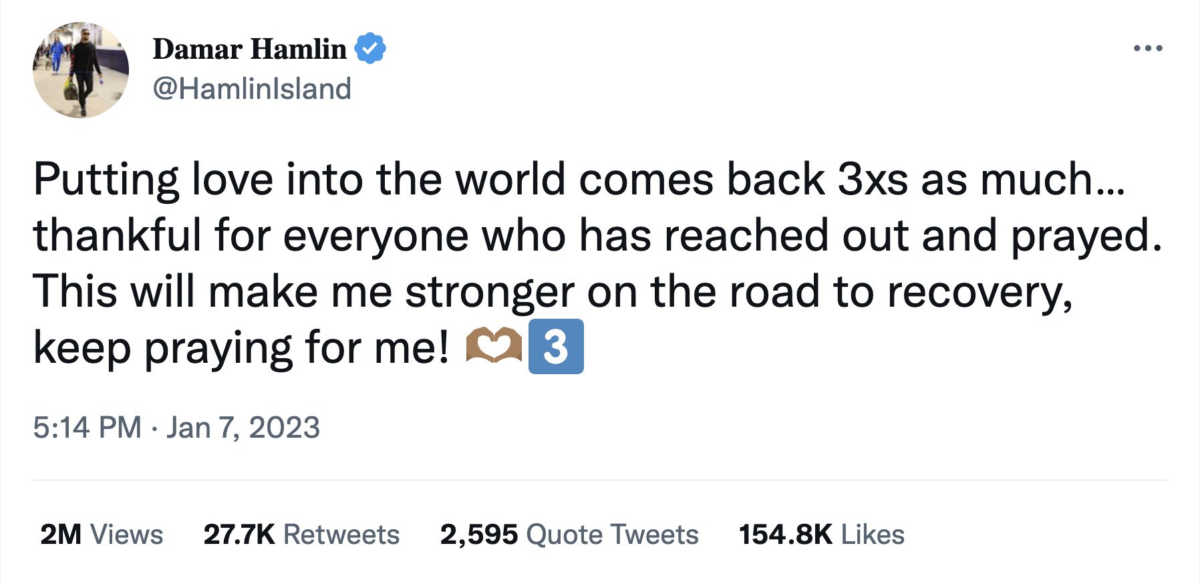 *ALSO odd, Football Reference took a loss aways from the Bills, so it has changed from 514 franchise losses to 513 on their site in recent days.
And in light of the January 7, or 1/7 tweet, recall in the injury came in Week 17, exactly 17 weeks after he changed his jersey number. Read more about that here.