Did you know Tom Brady's dad is a billionaire from the insurance industry?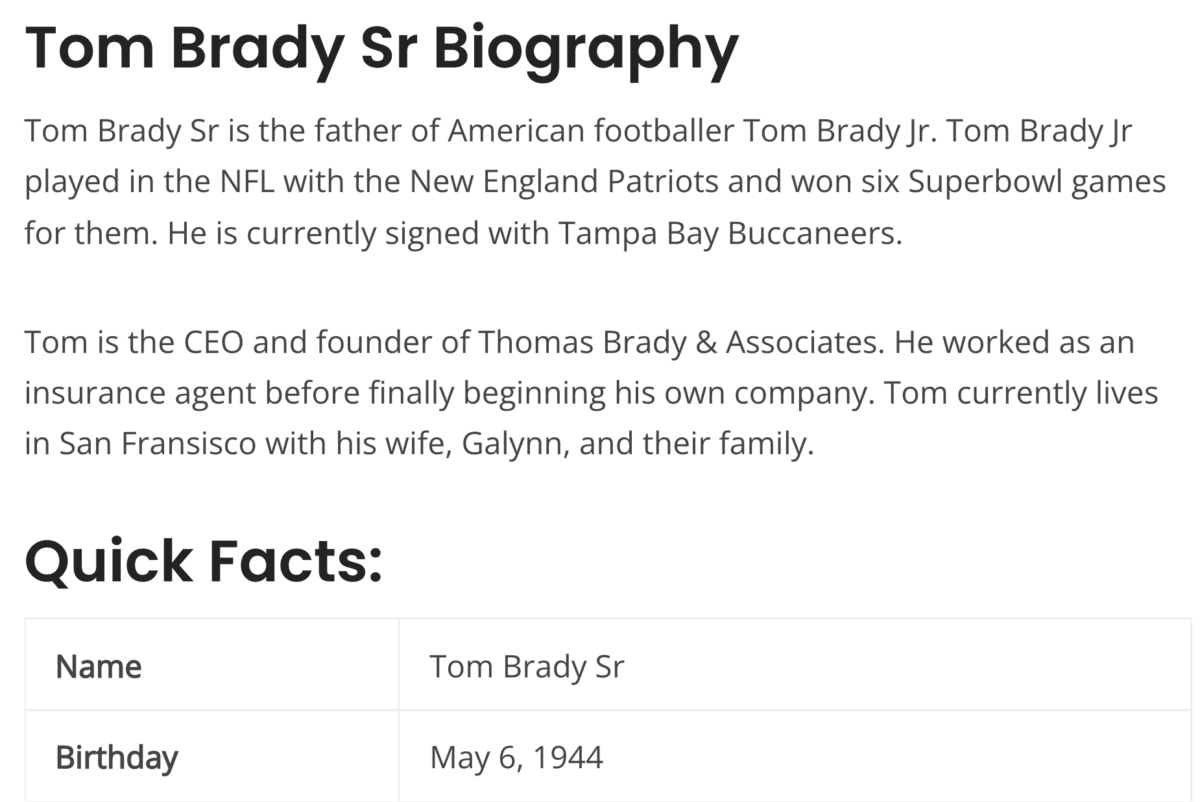 His dad turned 77, born 5/6/1944, just before the NFL season concluding with Super Bowl 56, and his son, Tom Brady, was born in '77.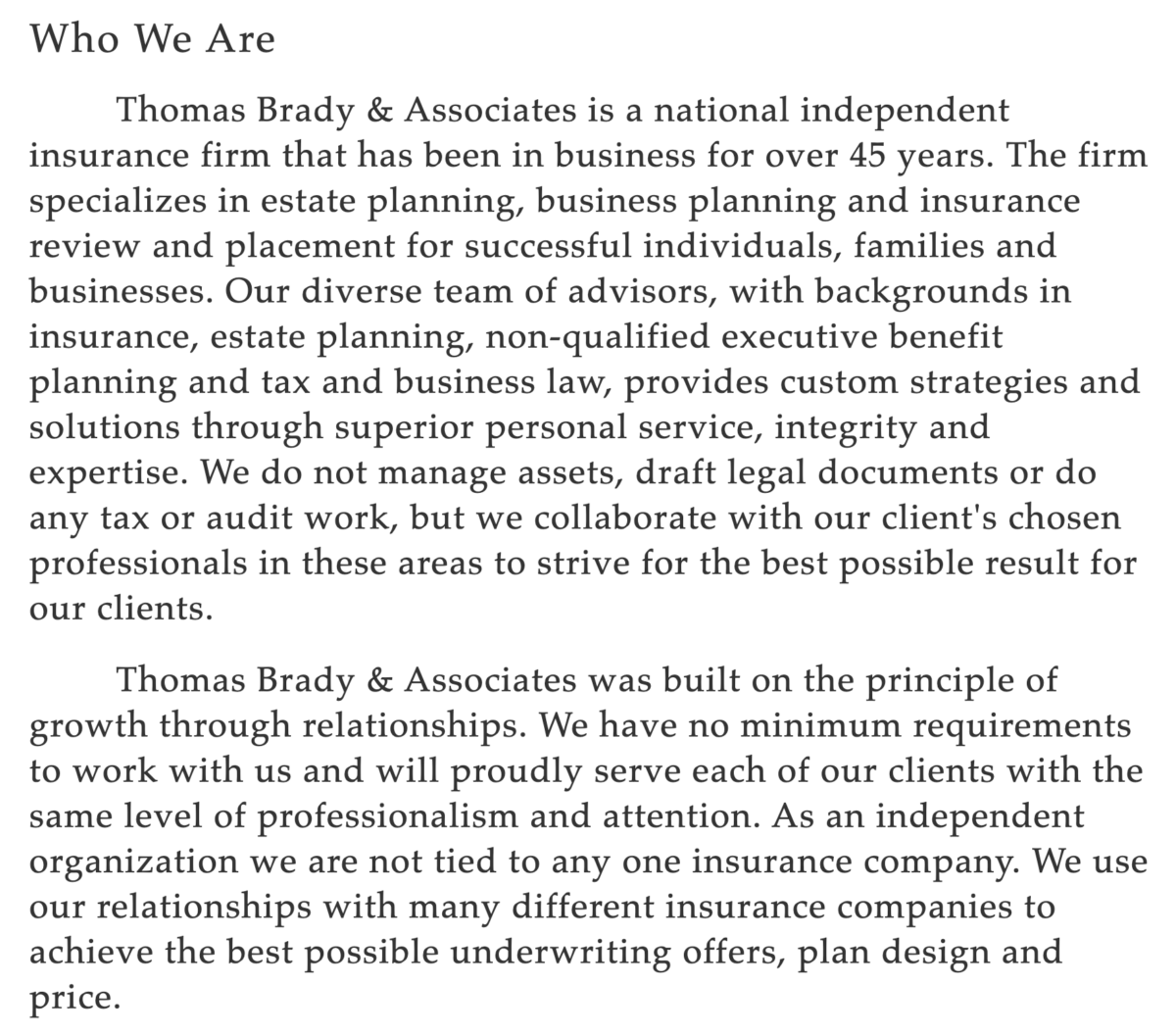 http://tbradyandassociates.com/who-we-are/
Think of all the QBs selling insurance in commercials.
And to paint the picture, look at this example with Baker Mayfield, from December 15, 2021.