DowJones climbs to 34k on last day of Passover, April 13, 2023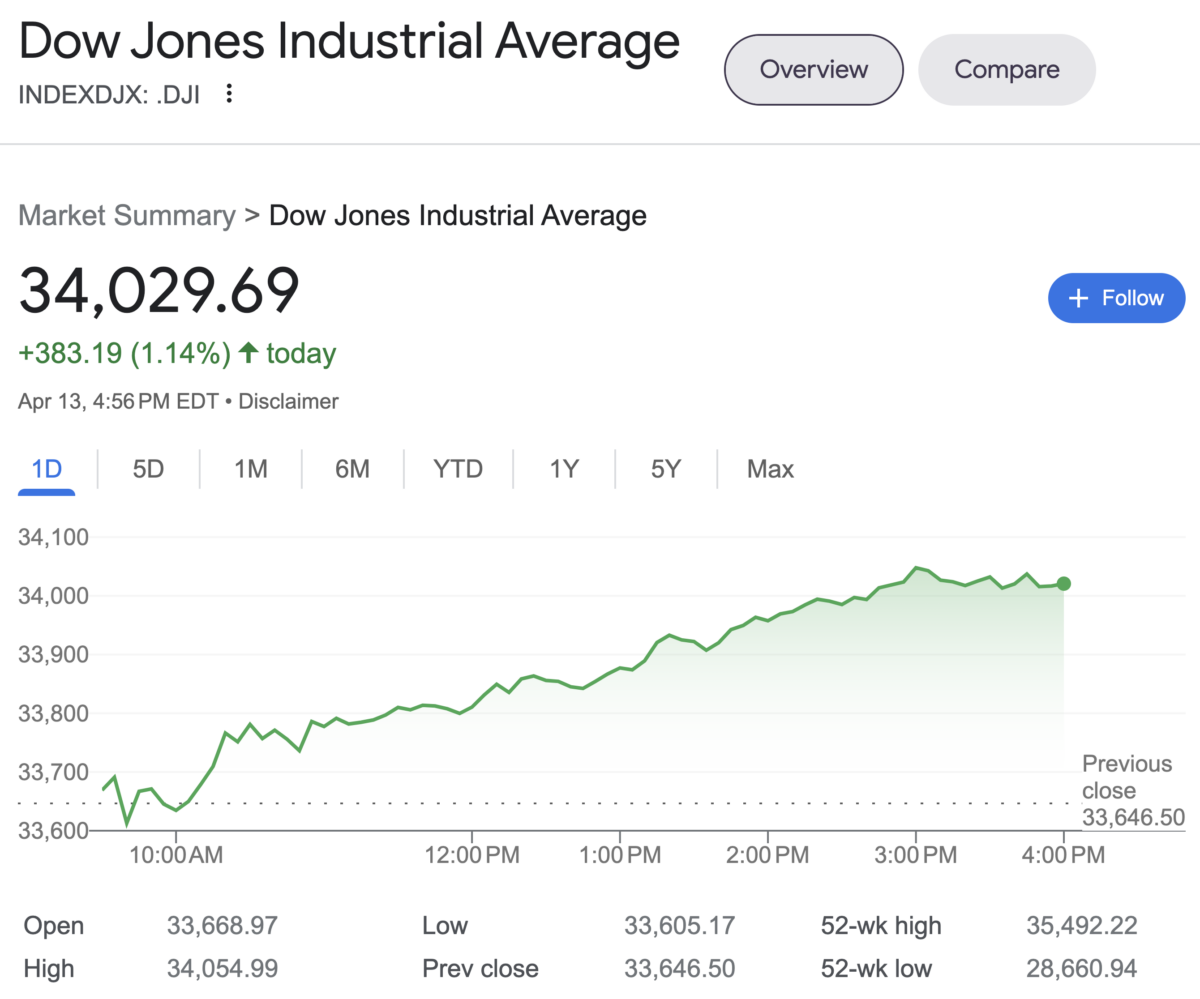 On the last day of Passover, the Dow Jones climbs to 34,000.
Passover = 34
And notice it climbed 383 points, the 76th prime.
Recall how big the numbers 34 and 76 were with Trump's court ritual in the time of Passover. Again, he is 76-years-old and was indicted in the mega 76 ritual, before his 34 charges were given to him.
Of course, he also appeared in court today, in New York, the same city where the Dow Jones is.