Elon Musk suspends Kanye West's Twitter account, December 2, 2022, in clear Jesuit censorship ritual




The Jesuit Order = 177
New World Order = 177
Propaganda = 177
Censorship = 54 / 144
Jesuit Order = 54 / 144
Recall when Musk made the offer for $54 per share, on April 14, or 14/4.
Recall when he brought back Trump 144 days after his birthday.
Recall the million other Jesuit rituals.

Keep in mind yesterday, December 1, 2022, Kanye West did his Alex Jones interview. That was 176 days after his birthday, or his 177th day of his age.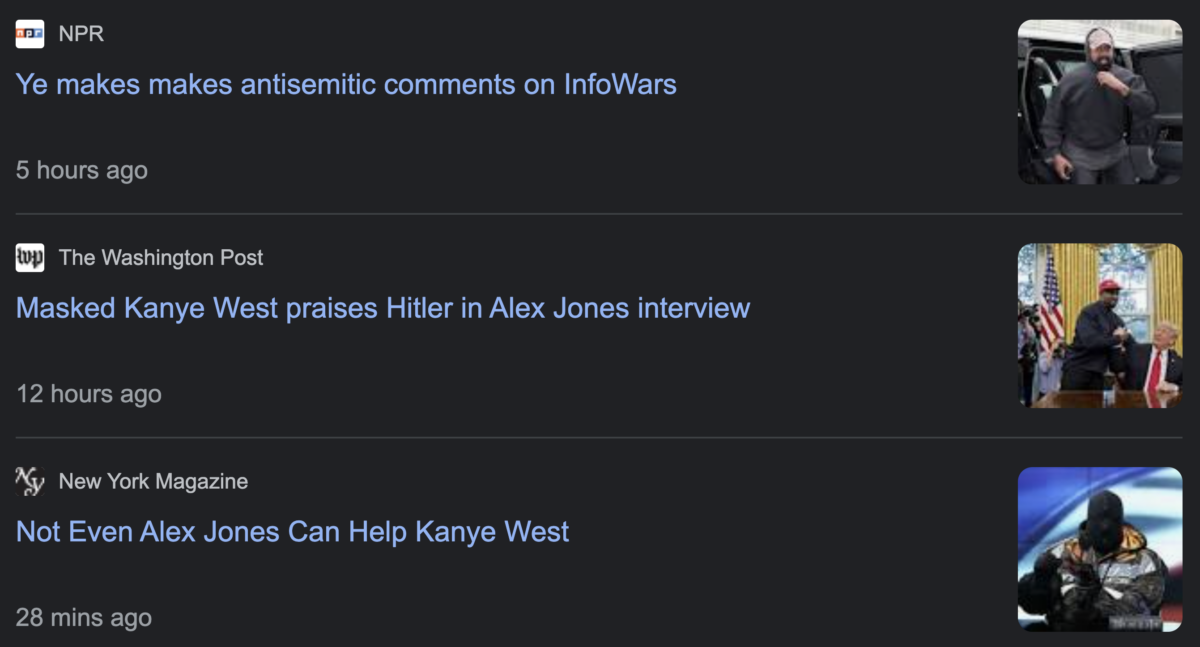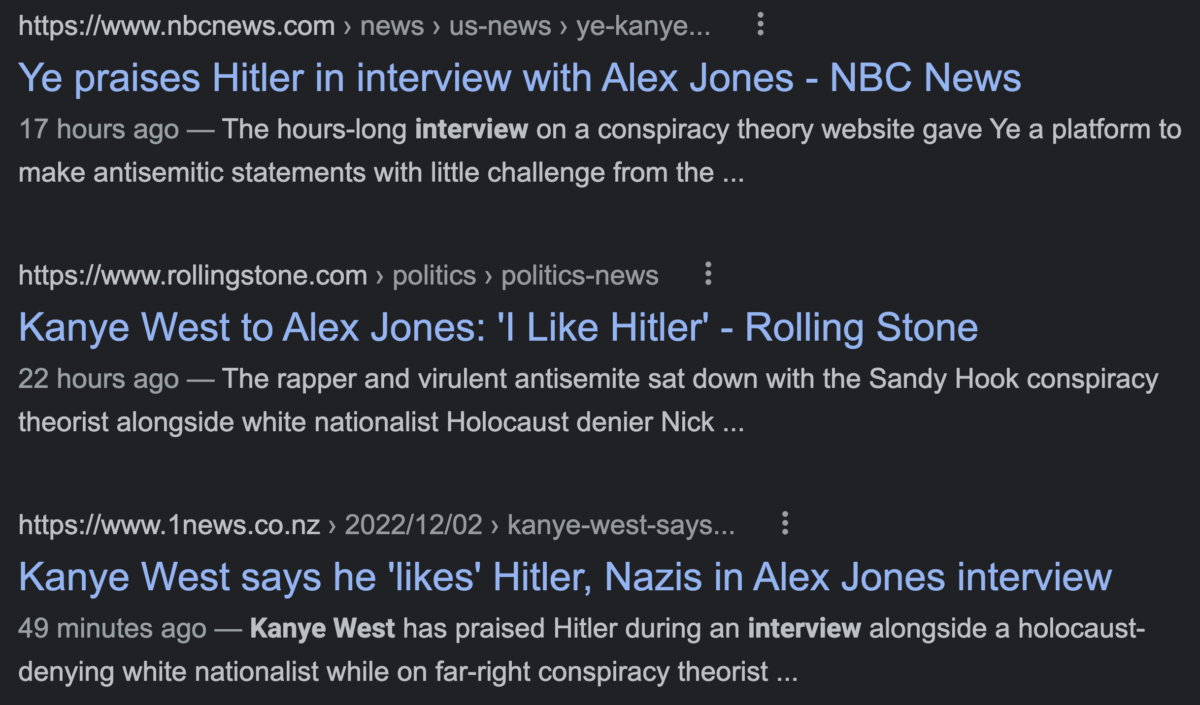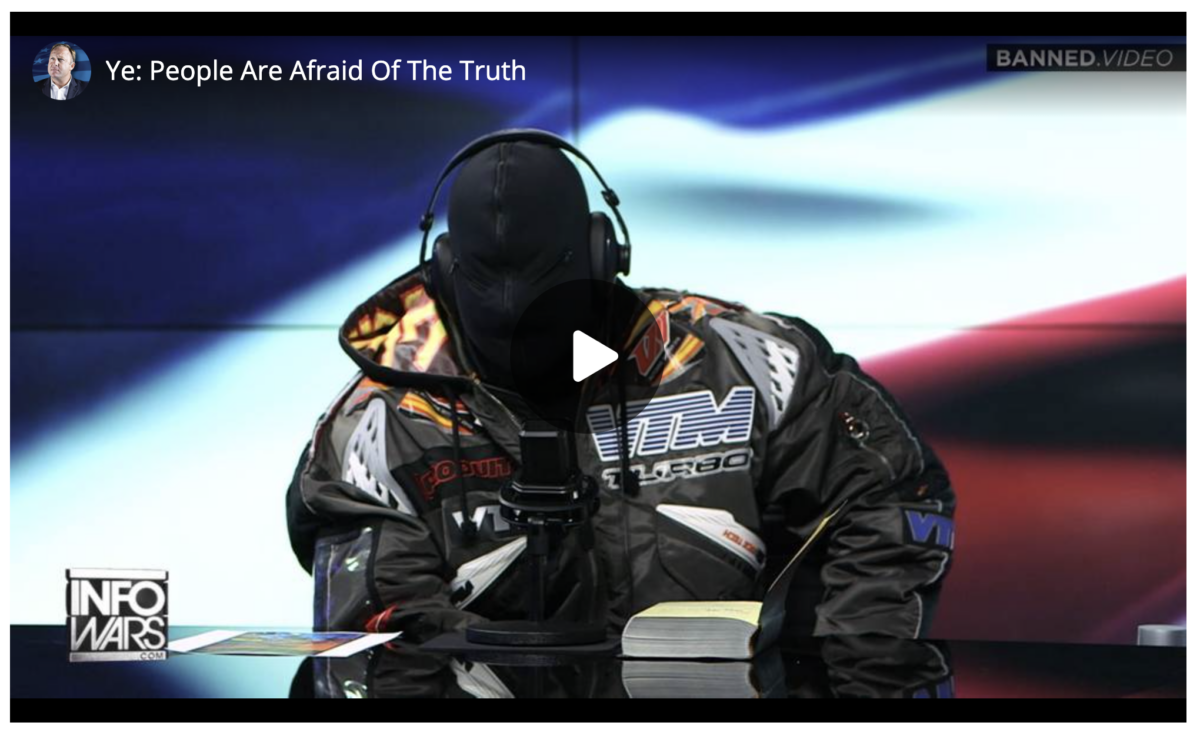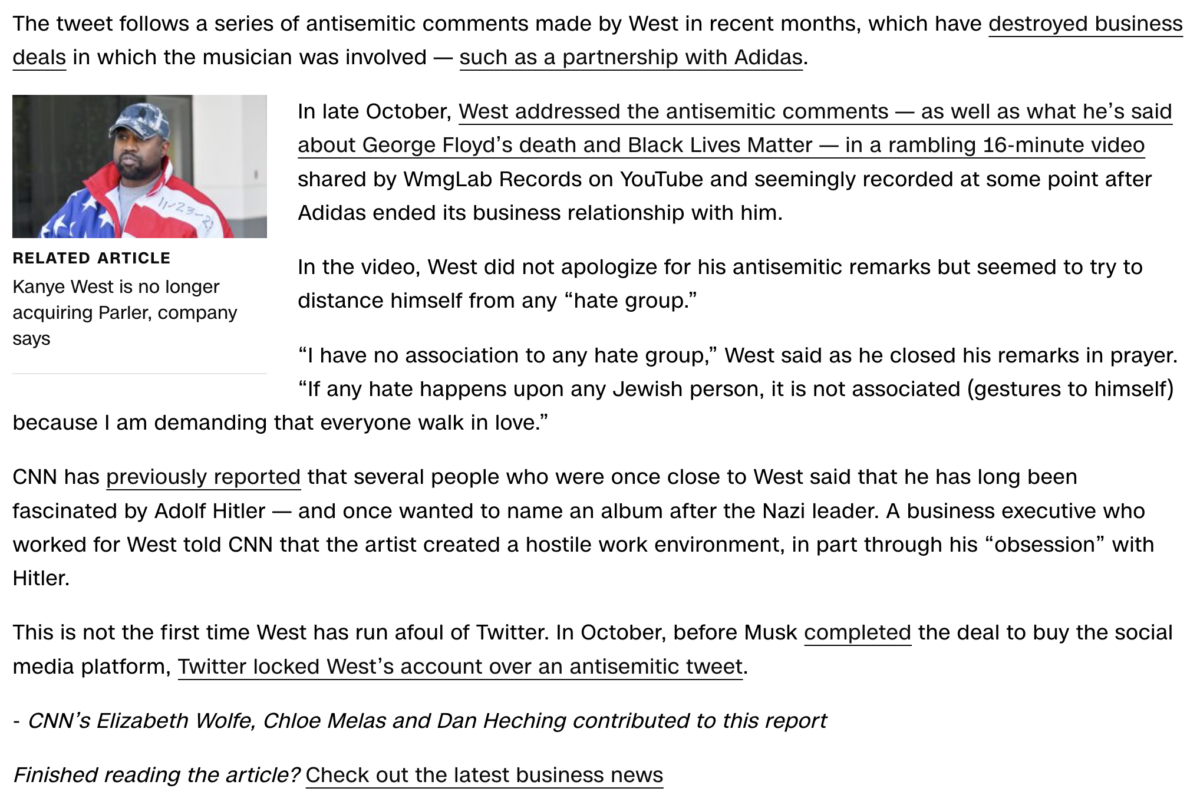 https://www.cnn.com/2022/12/02/tech/elon-musk-kanye-west-twitter-suspension/index.html
ALSO, they had to make a point that his accounting was on 32.2 million followers.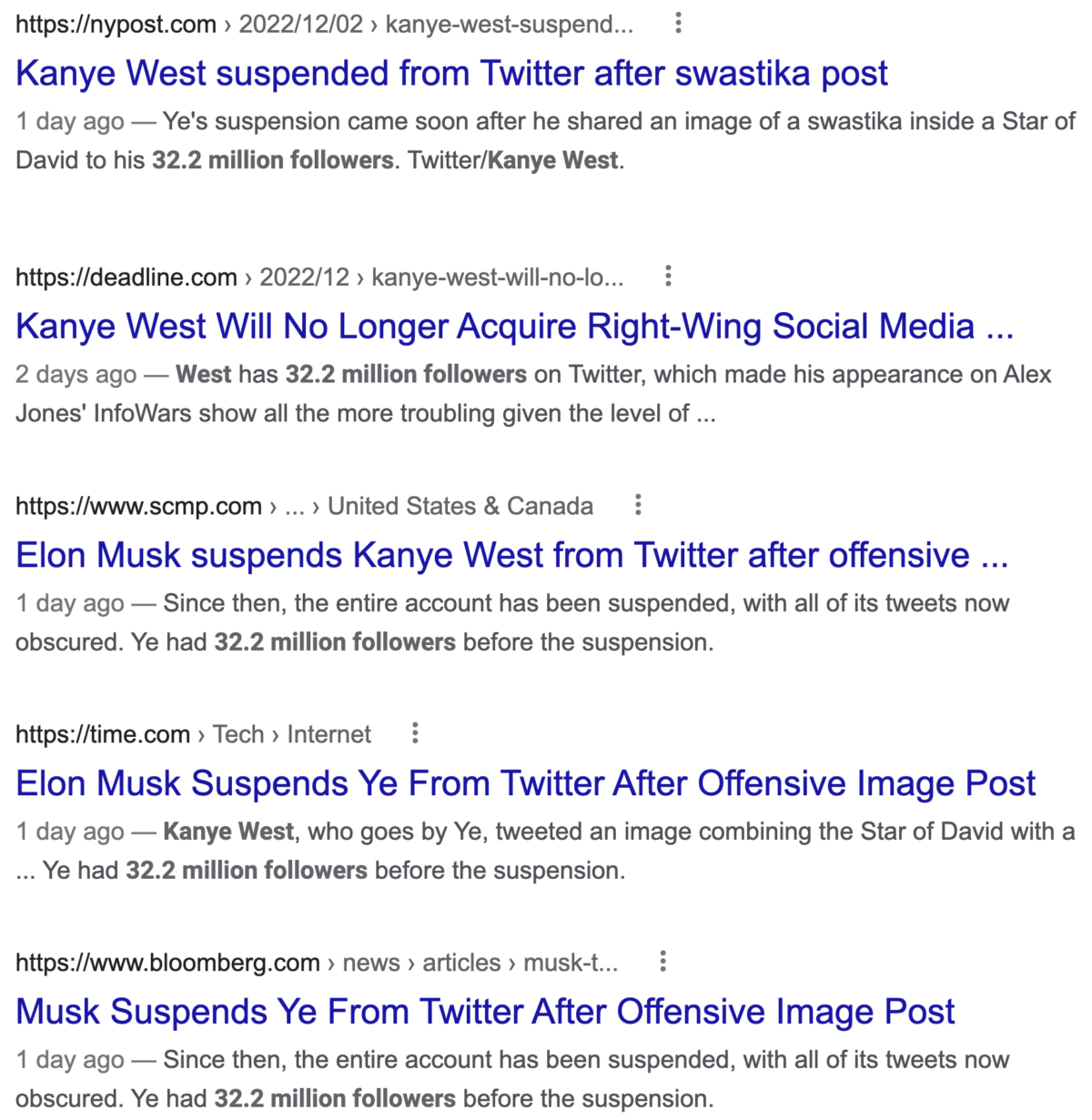 Notice it was 32 weeks and 2 days after Hitler's birthday. And Kanye's suspension comes at the same time as his Hitler praise. Of course, Skull and Bones, which identifies by the number 322, is modeled after the secret societies of Bavaria, where the Illuminati was founded. And it is a reminder that Hitler supposedly committed suicide on the 120th day of the year, April 30, 1945.
Illuminati = 120
Kanye West = 120