First black student at University of Alabama dies days after campus building is dedicated to her, March 2, 2022 (clear 56 ritual)

This news was saved by CNN for the 63rd day of the year.
Autherine Lucy = 63
Racism = 63
-It is March 4
-Black = 34 (3/4 date)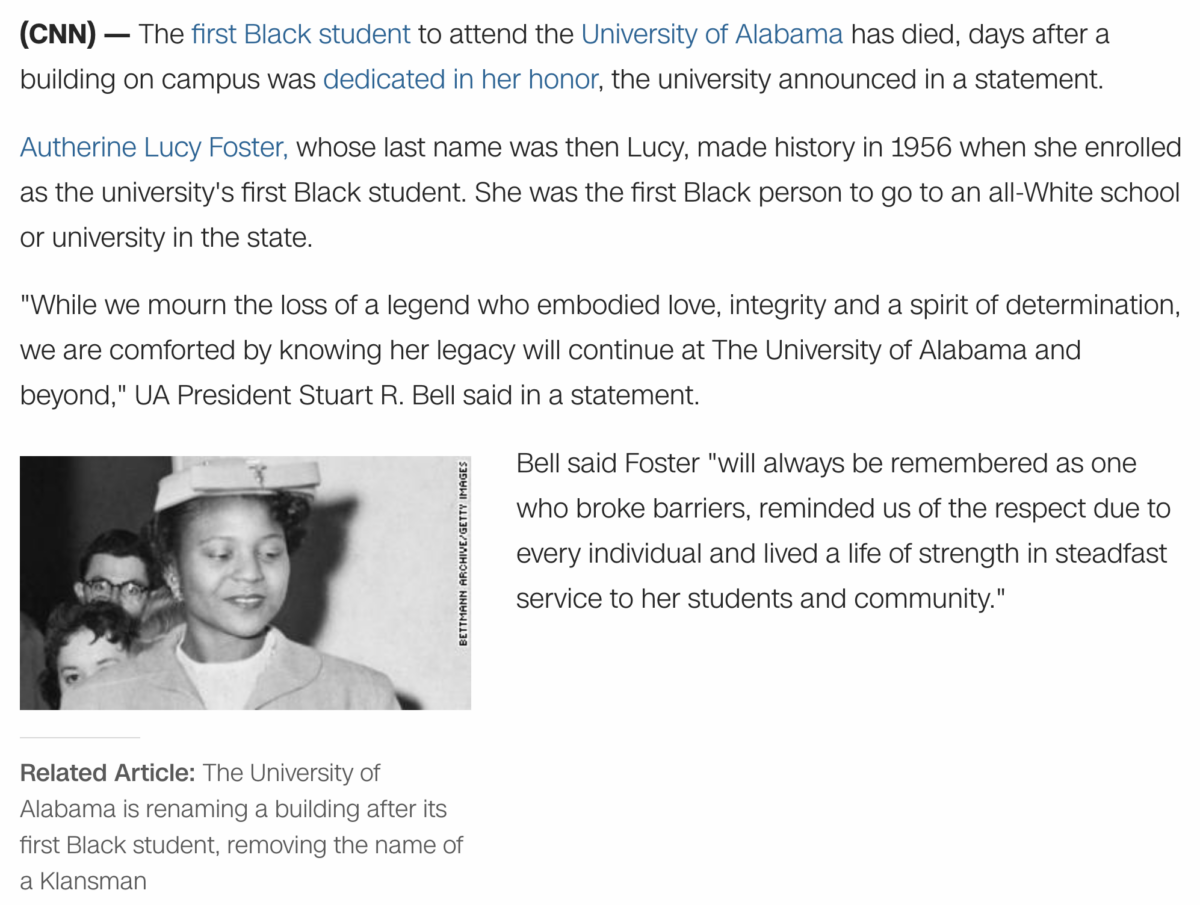 https://www.cnn.com/2022/03/04/us/university-of-alabama-autherine-lucy-foster-dies/index.html
What a coincidence! The school dedicates a building to her, and then she dies days later.
Notice it was in '56 that she became the first black student in Alabama at an all-white school.
Black Lives Matter = 56
Society of Jesus = 56 / 79
University of Alabama = 79
The dedication was on the 56th day of the year, February 25, 2022.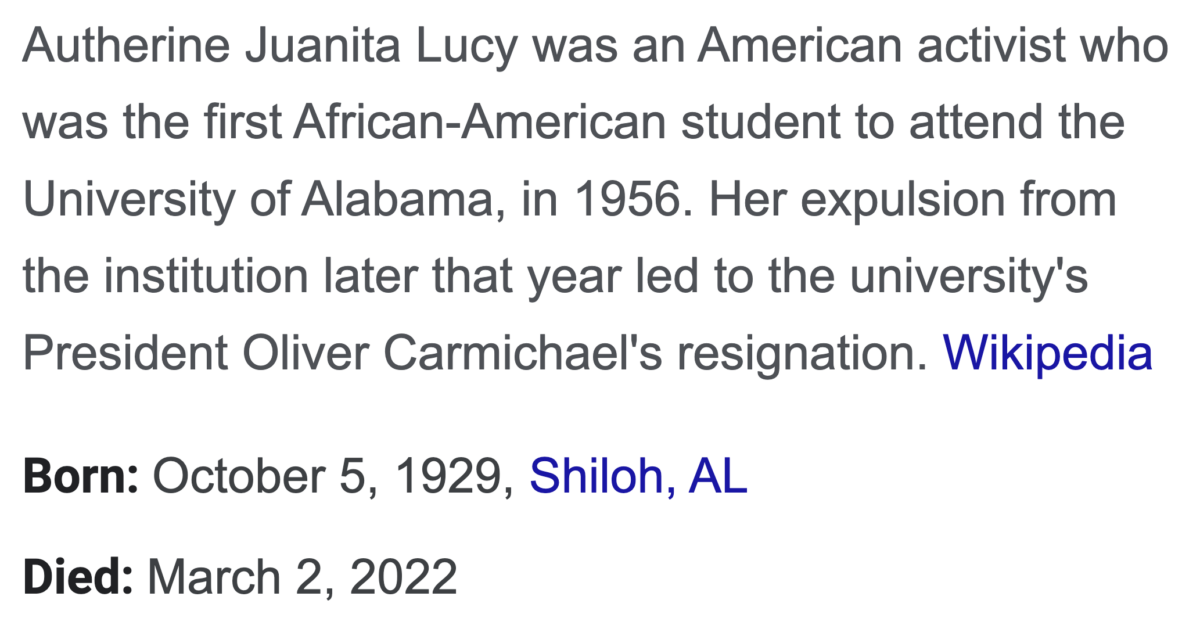 She died on a date with 47 numerology.
3/2/2022 = 3+2+20+22 = 47
She died on the 61st day of the year.
61, 18th prime
Race = 18