Former Broncos defensive coordinator, Larry Coyer, dead at 79, February 10, 2023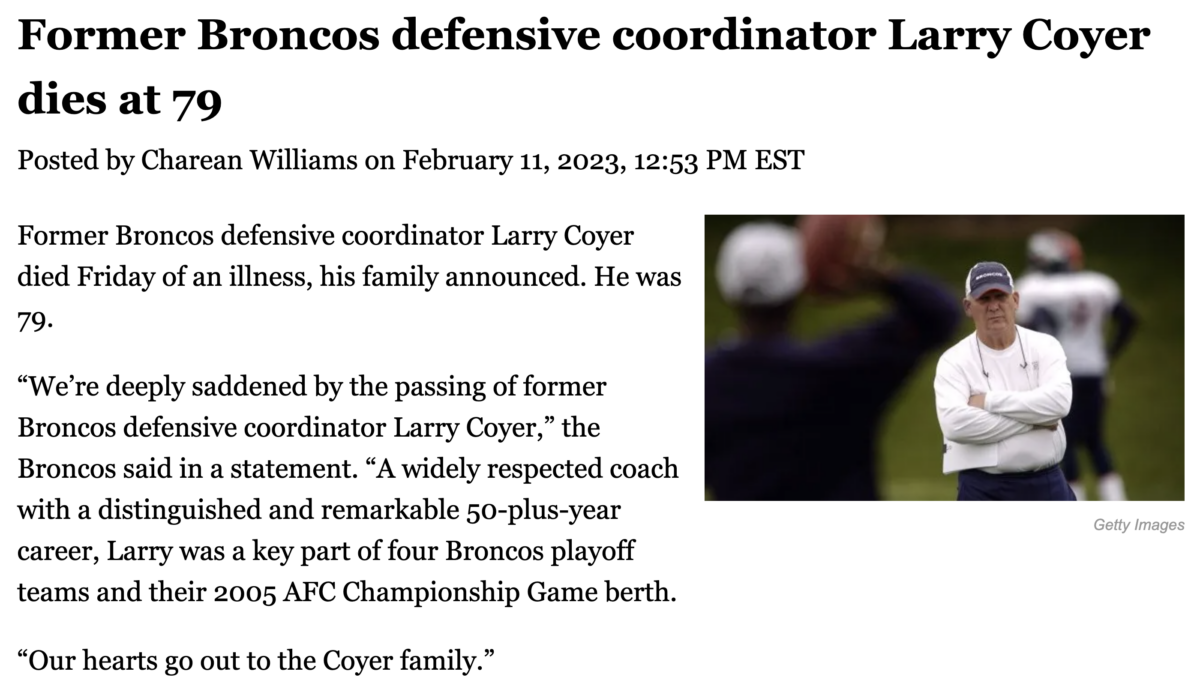 Notice, he died Friday, February 10, 2023, the 41st day of the year, two days before the Super Bowl.

Read about Kaleb Boateng's death being announced on the same day, February 10, 2023.
And keep in mind this is the 103rd NFL season, tying in with him being a Broncos coach.

He also died 68 days before his birthday.

Read about the very 103 death of Ronnie Hillman here.
As for Coyer, he died at age 79, a familiar number.
Society of Jesus = 79
Murder = 79

Keep in mind he coached for the 201 city, Indy.
Indianapolis = 201
The Jesuit Order = 201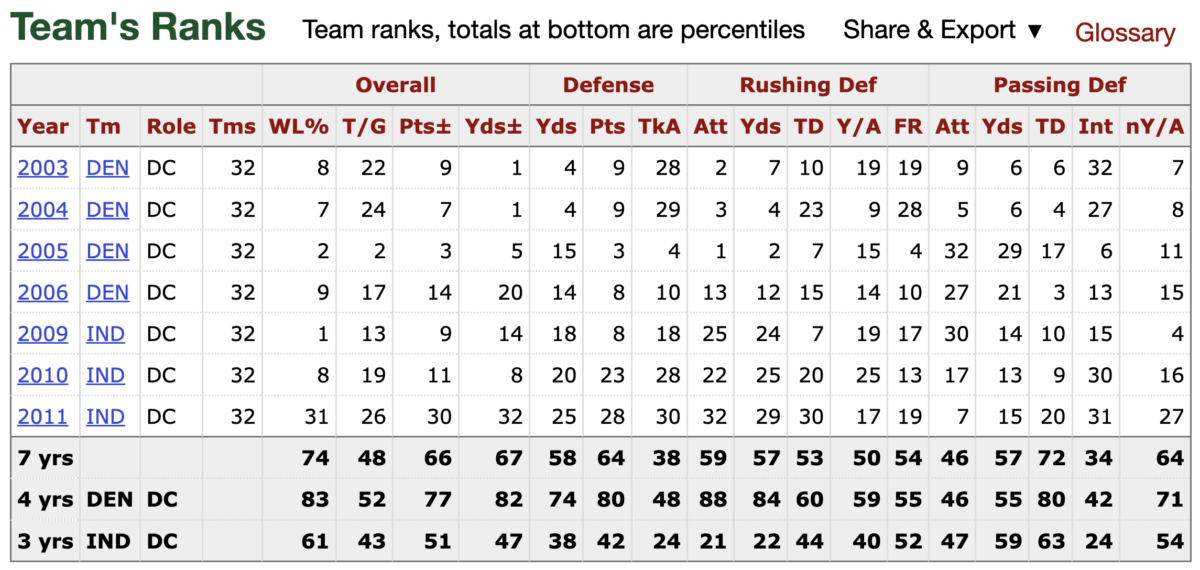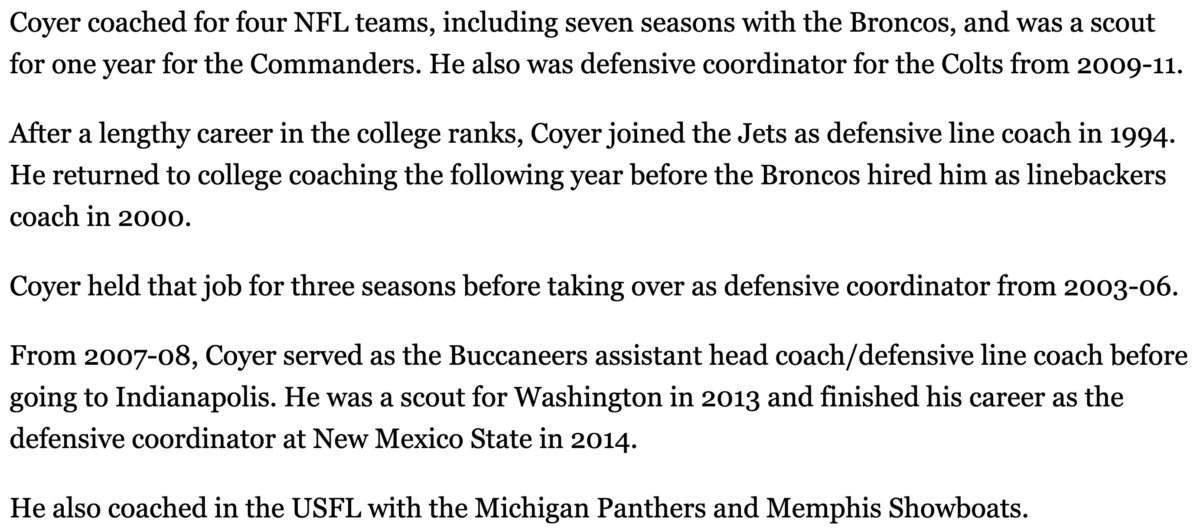 Link.