Houston rapper Chucky Trill killed in Atlanta, Georgia during NBA All-Star Weekend, March 5, 2021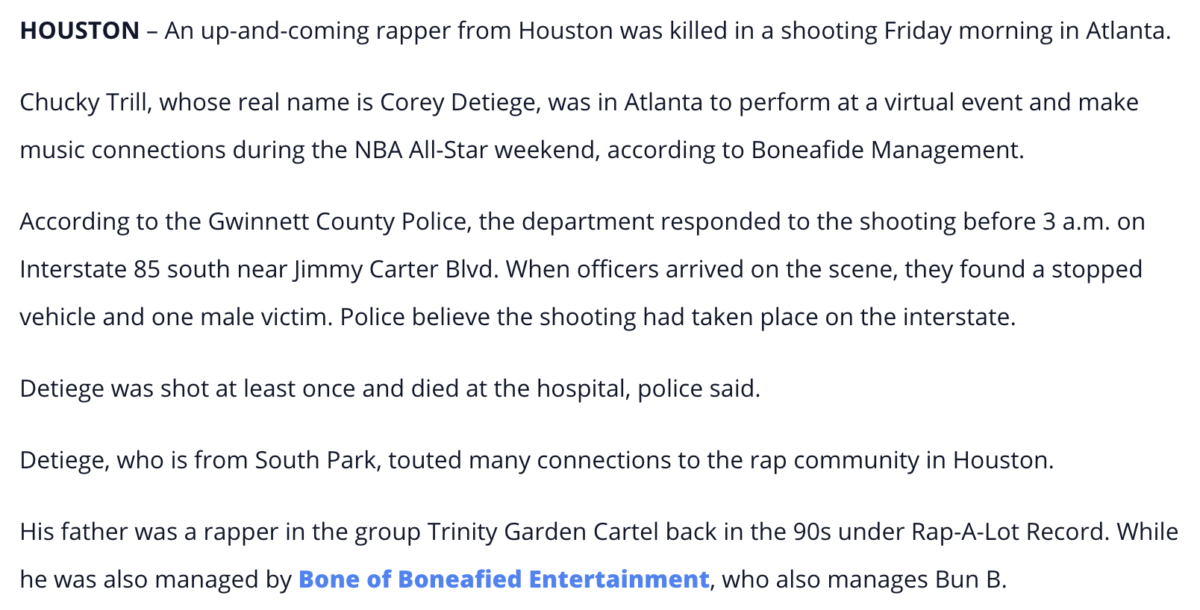 https://www.click2houston.com/news/local/2021/03/05/houston-rapper-chucky-trill-shot-killed-before-all-star-weekend-in-atlanta-manager-confirms/
This 'rap' related killing comes March 5, or 3/5, like 35.


Satan = 35 *Svengali = 35 *King James = 35
He was killed on the 64th day of the year as well.

And notice how his birth name fits in, Corey Detiege.
First, it equates to 121 and 67, the same as 'blood sacrifice'.

He was found near Jimmy Carter Blvd., also equating to 67.

And not by chance, he was killed 155 days after Jimmy Carter's birthday, connecting to his rap name 'Chucky Trill'.



The news comes March 6, the 65th day of the year…
Also, his birth name connects to 59, like 'Atlanta, Georgia' and 'kill'.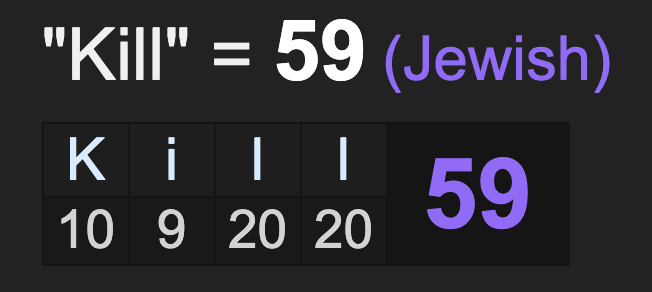 59, 17th prime *NBA = 14+2+1 = 17 (Killed during NBA All-Star Weekend)
And with regards to basketball, he was found near I-85.

Keep in mind his father was with 'Rap-A-Lot', equating to 83, like 'murder'.