Indianapolis FedEx shooting, April 15, 2021, 201 days from Mayor Joe Hogsett's November 2, 2021 birthday, and on the 201st day of the Jesuit Order's age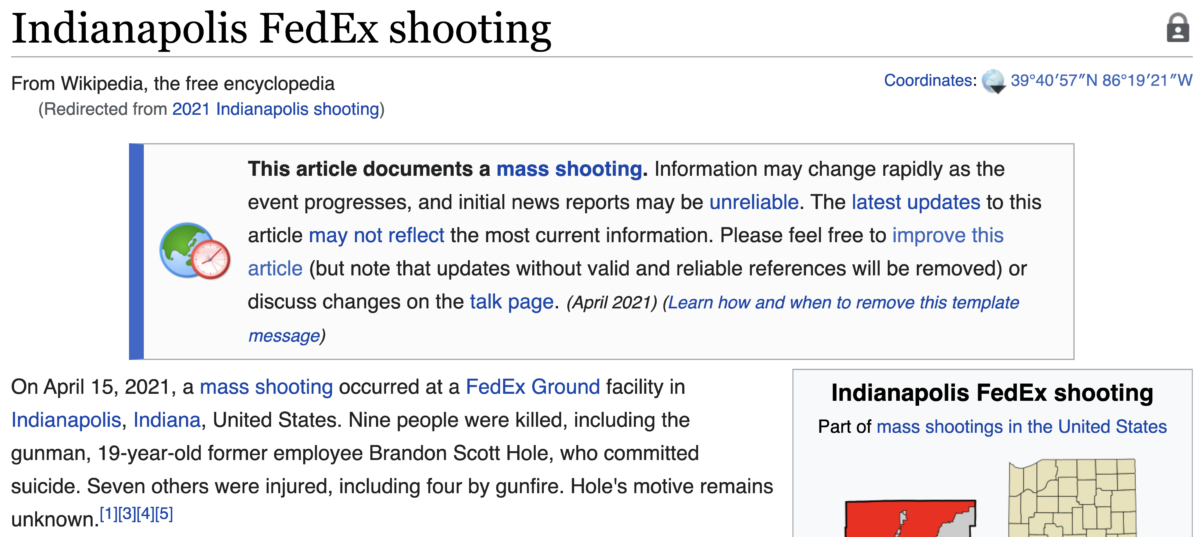 https://en.wikipedia.org/wiki/Indianapolis_FedEx_shooting
Notice the shooting in Indianapolis was 201 days before the Mayor's birthday, November 2, 2021.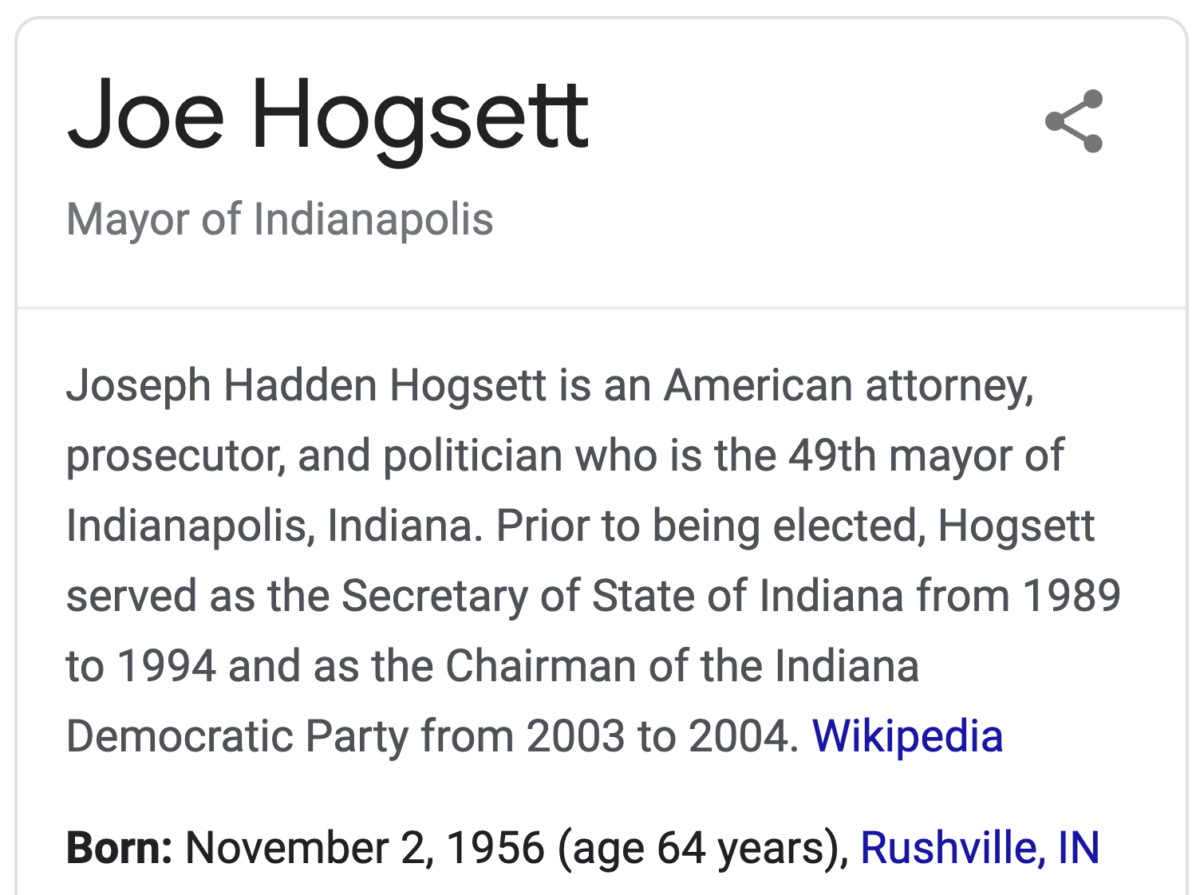 And remember, 201 connects to 'Indianapolis' and the 'The Jesuit Order'.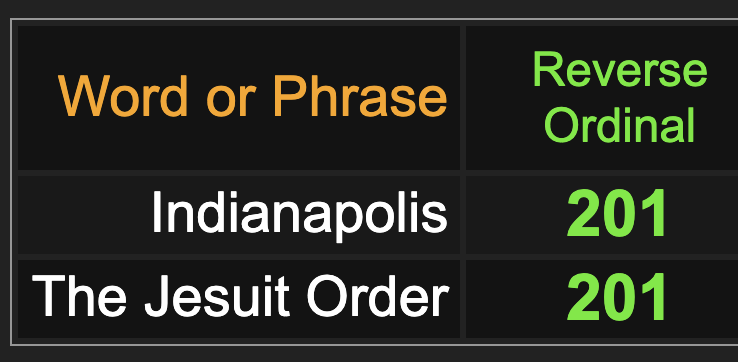 And consider further, April 15th was the 201st day of the Jesuit's age.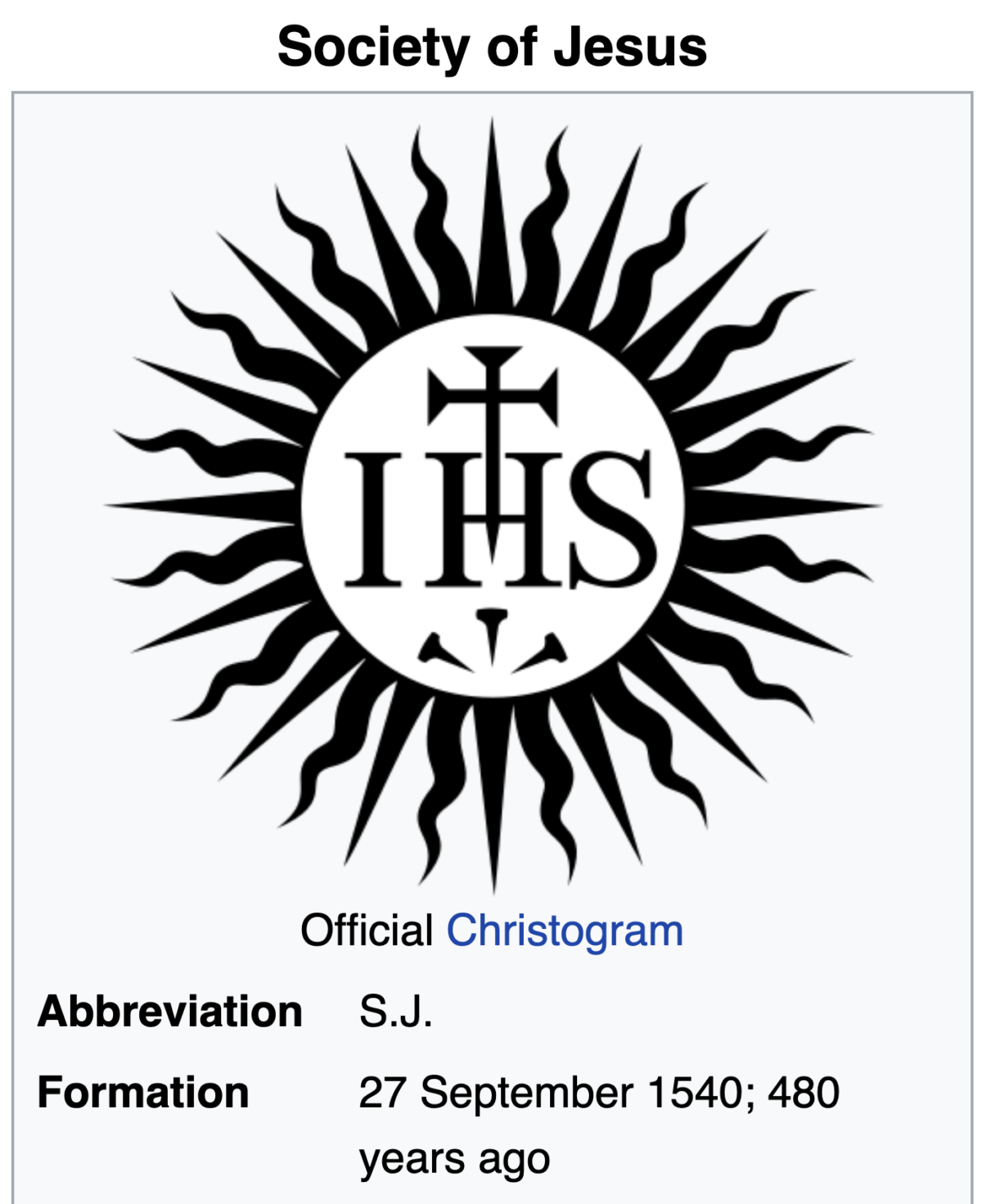 And remember, we're living in the time of the first Jesuit Pope, Pope Francis, born Jorge Mario Bergoglio, the first Pope to live in Suite 201 at the Vatican, in a building named the 'Domus Sanctae Marthae'. And don't forget the Jesuits were created by Ignatius of Loyola.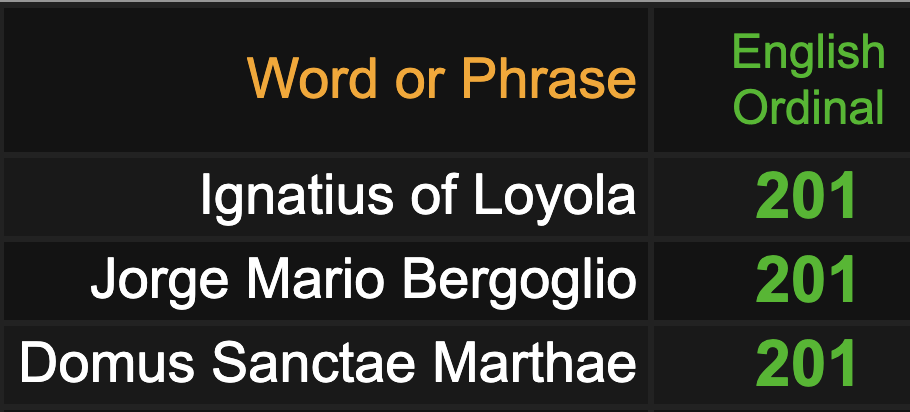 And recall, March Madness just concluded in Indianapolis, with the Baylor coach winning 201 days from his birthday, on April 5, 2021, what was 201 days after Elgin Baylor's birthday, who died days before Baylor winning the championship. And "coincidentally" Elgin Baylor died at age 86, and Baylor won with 86 points, like how Indiana did 45 years earlier (4/5) date, 86-68 over Michigan. *Again, Indianapolis Indiana hosted the tournament.
86.

45.

Don't forget Elgin Baylor went to the Jesuit University Seattle University in Washington state, like Gonzaga, who Baylor beat in the championship, after the Jesuits 86'd Elgin Baylor.
Please read more about the ritual and the greater 201 connection to Gonzaga here.
Update:
The shooter bought guns legally.

https://www.cnn.com/2021/04/18/us/indianapolis-shooting-fedex-sunday/index.html