Jim Jordan explains why the pandemic has the United States out of compliance with the Constitution, April 15, 2021, and Maxine Waters tells him to "shut your mouth"

If you missed my call to Maxine Waters officer over a year ago, you missed out. Talk about TRASH.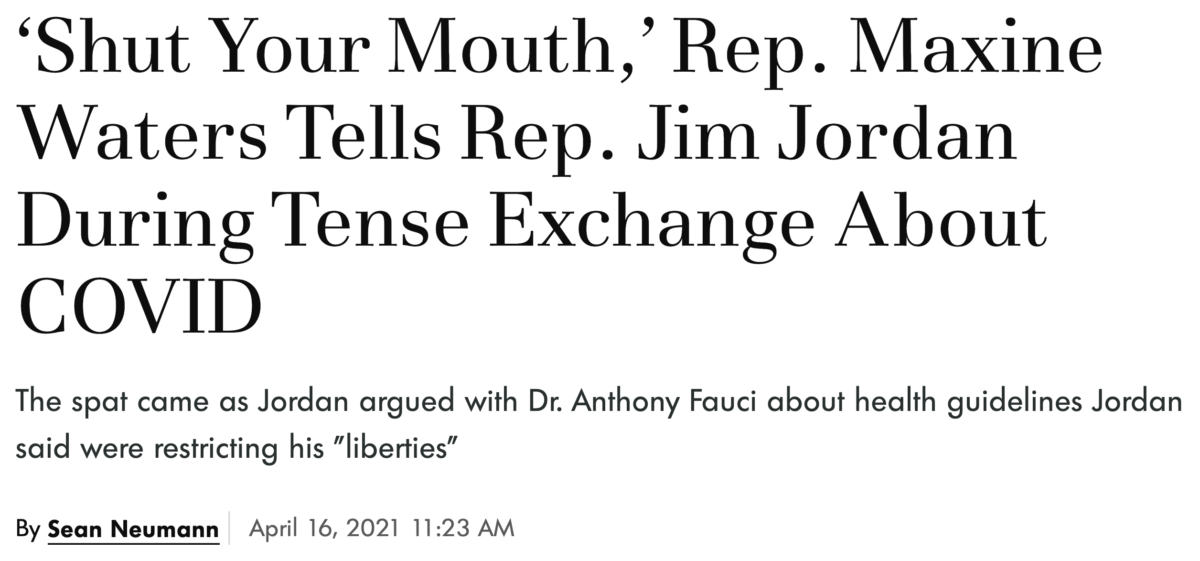 This took place April 15, 2021.
It is important to document because what Jim Jordan is 100% correct, and that is, we as a nation, are out of compliance with what is written in the Constitution. Read below, or watch here for the exchange.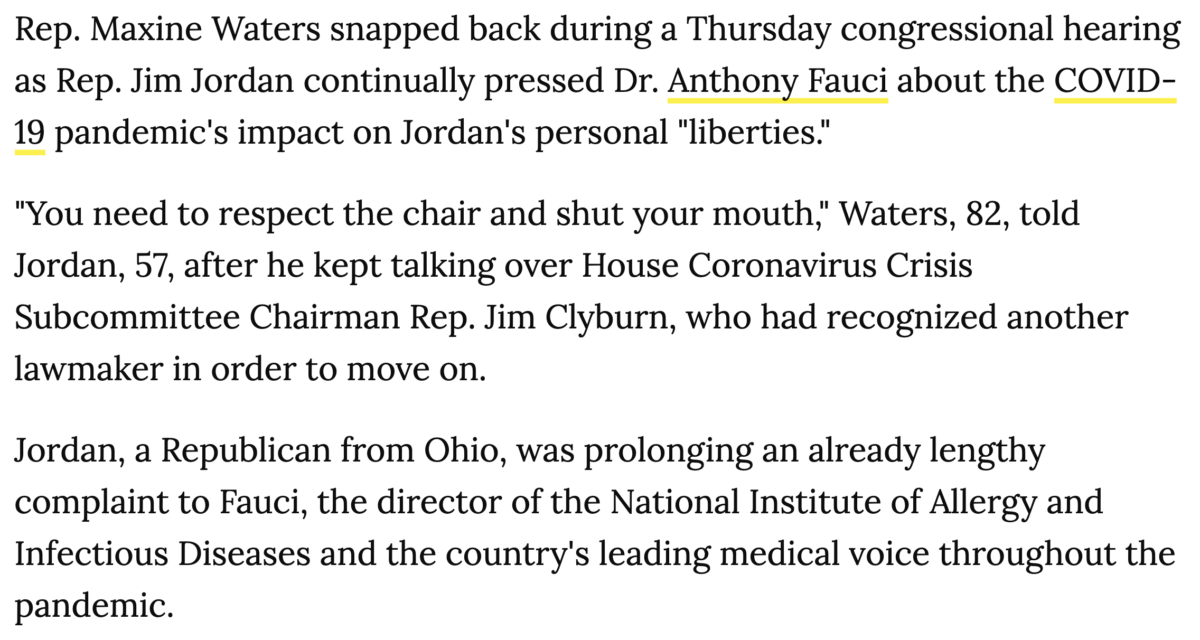 Notice it was 57 days after Jim Jordan's 57th birthday.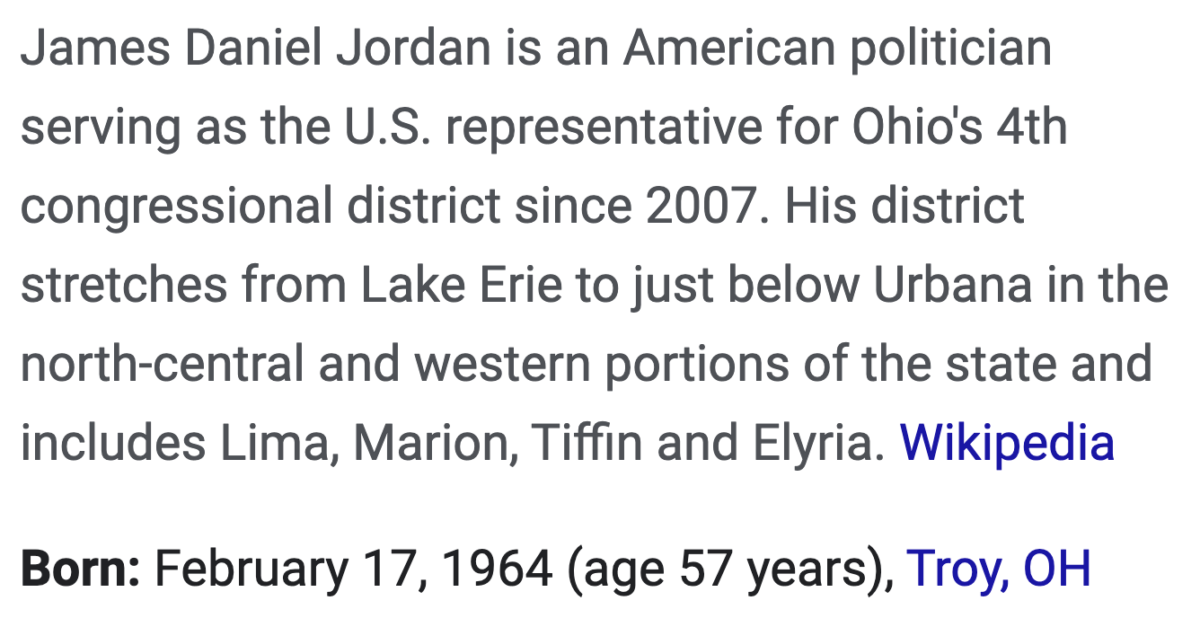 Scottish Rite = 57
Georgetown = 57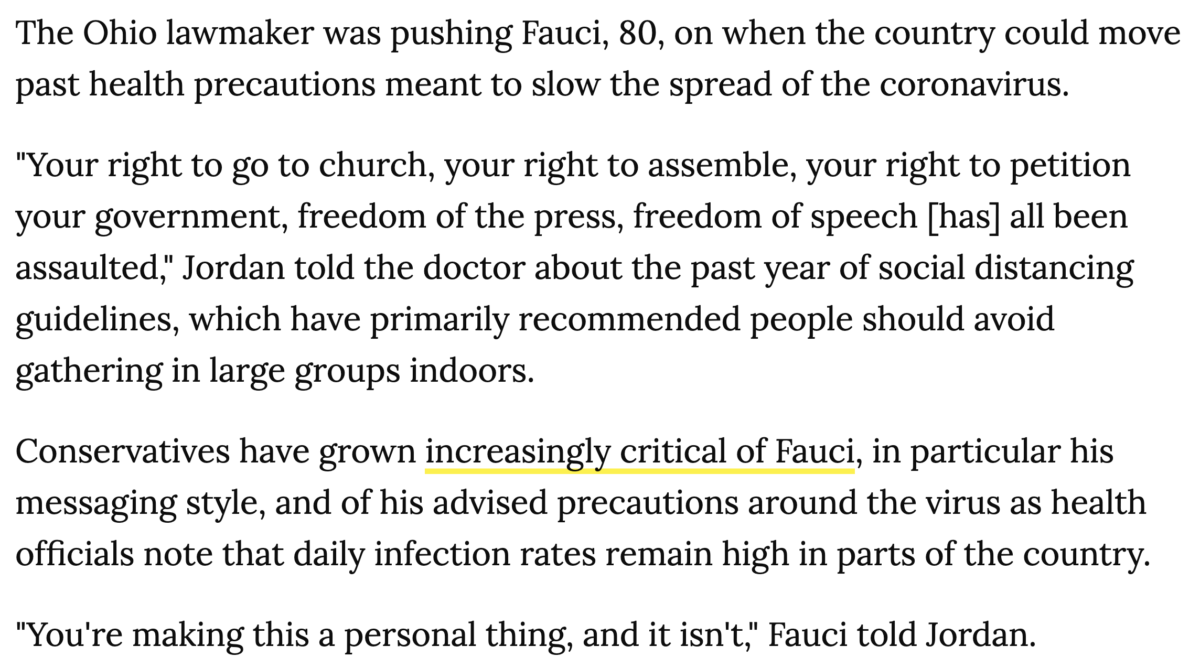 https://people.com/politics/rep-maxine-waters-tells-rep-jim-jordan-to-shut-your-mouth-during-hearing/