John B. Goodenough, lithium-ion battery pioneery, dead at 97, June 25, 2023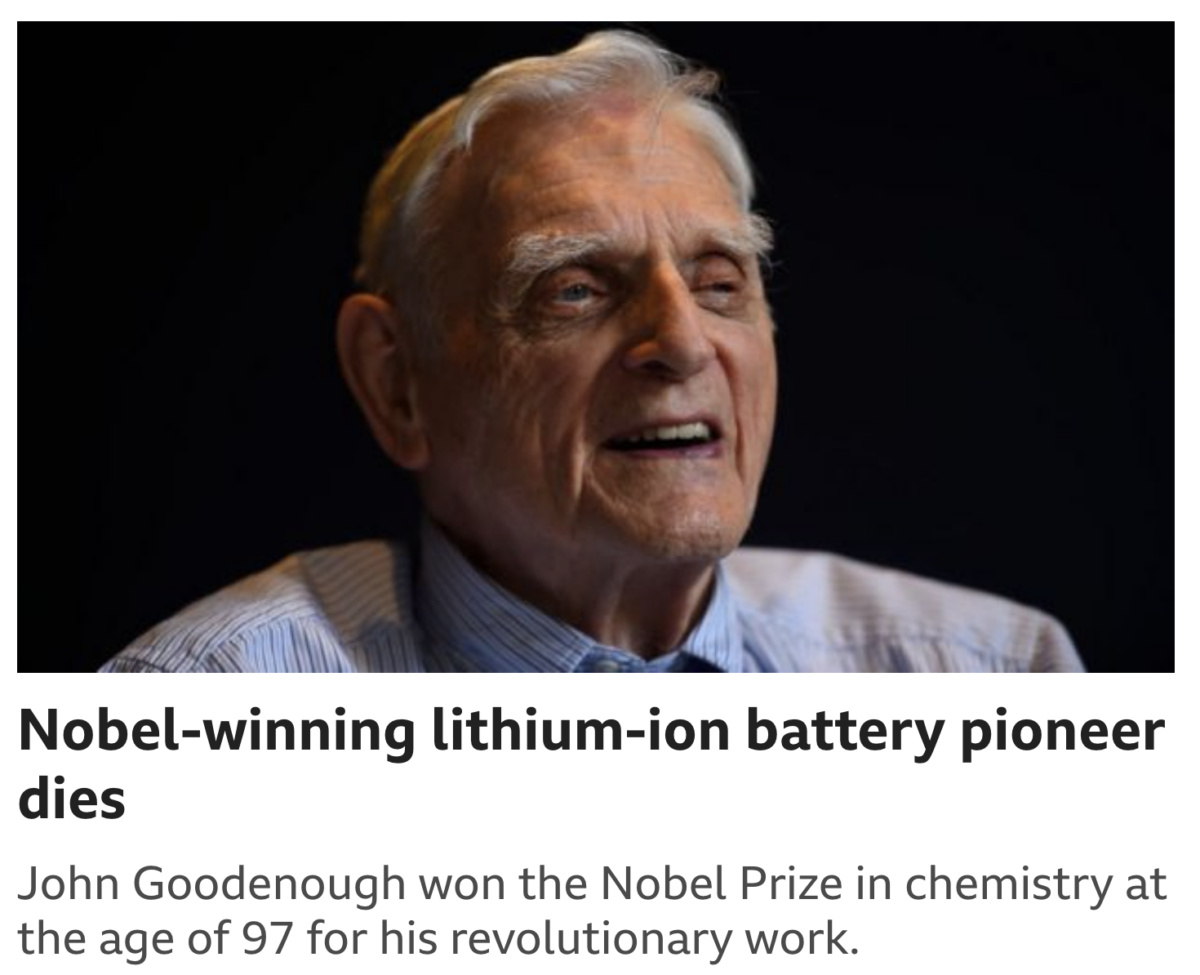 In this headline he is 97, in the next he is 100.

He died on the 25th, one month before his July 25th birthday.
Death = 97 & 25 (97, 25th prime)

And in the article he is both 97 and 100.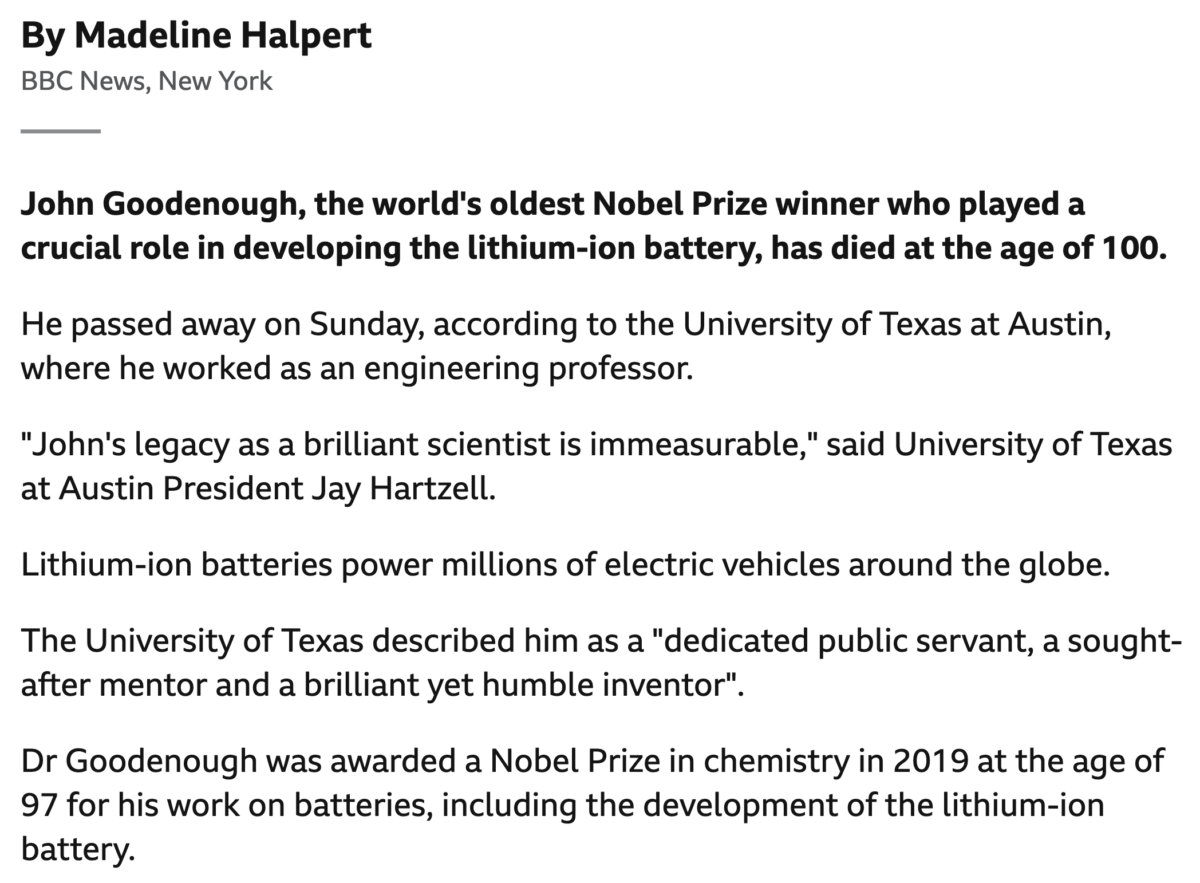 https://www.bbc.com/news/world-us-canada-65993968
And is Goodenough a real surname?