Julio Jones signs with Tom Brady and the Tampa Bay Buccaneers 201 days before Super Bowl 57, July 26, 2022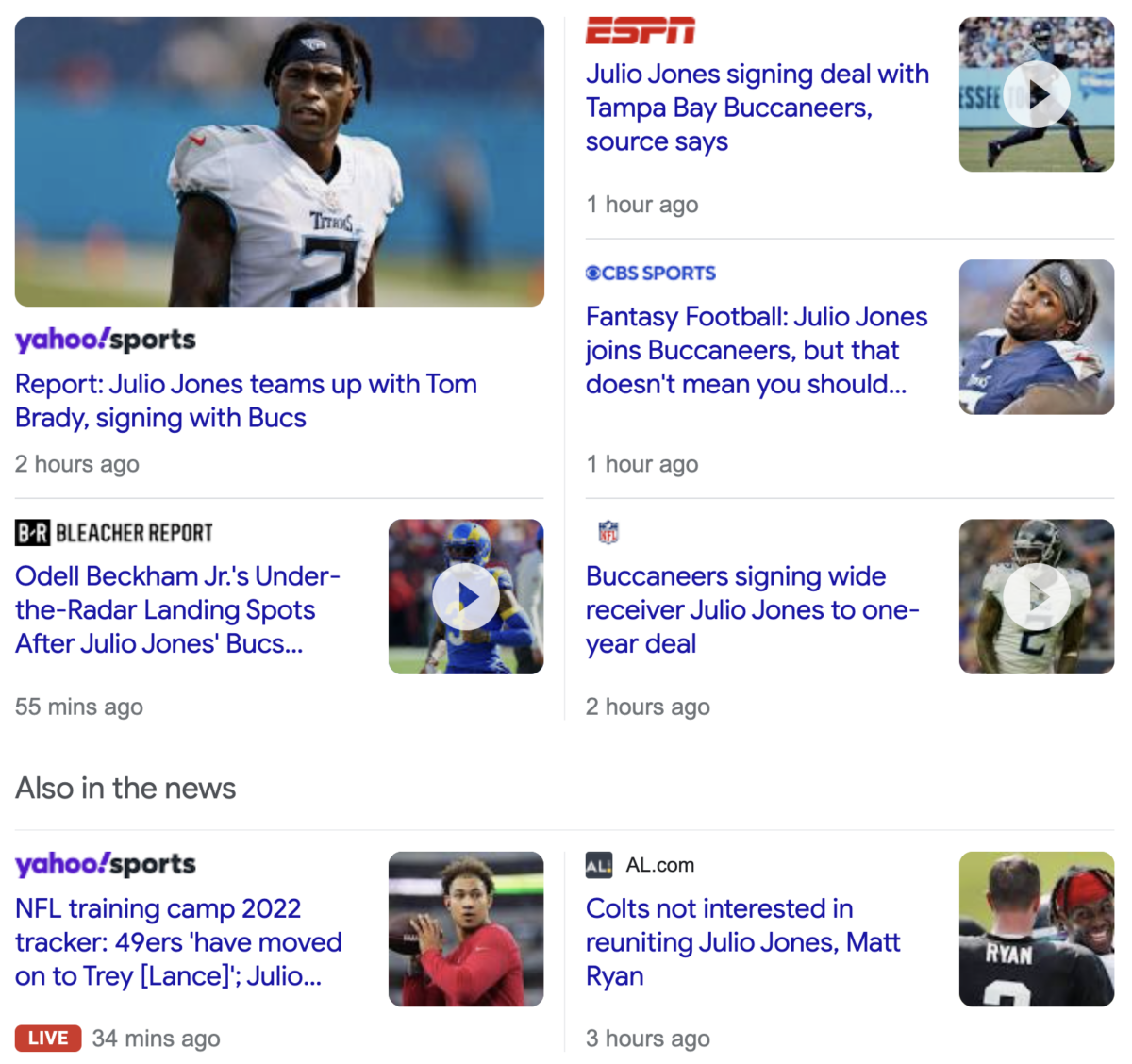 https://sports.yahoo.com/report-julio-jones-teams-up-with-tom-brady-signing-with-bucs-203145373.html
Julio Jones has signed with Tom Brady, Mr. 201, exactly 201-days before Super Bowl 57, February 12, 2023.


Don't forget Brady got his first win vs. Indianapolis.
Indianapolis = 201
And this news comes on the day St. Louis is flooding, a city Brady has a lot of history against with the St. Louis Rams.
Rams = 201
Weather Control = 201
This news comes 168-days after Julio's birthday.
New York City = 168
It is New York State's big anniversary today, the home of the NFL office.
His next regular season TD is 62.
Tampa Bay Buccaneers = 62
Buccaneers = 62