Kamala Harris is bothered by the fact that the Vice President's quarters still aren't ready, March 27, 2021 news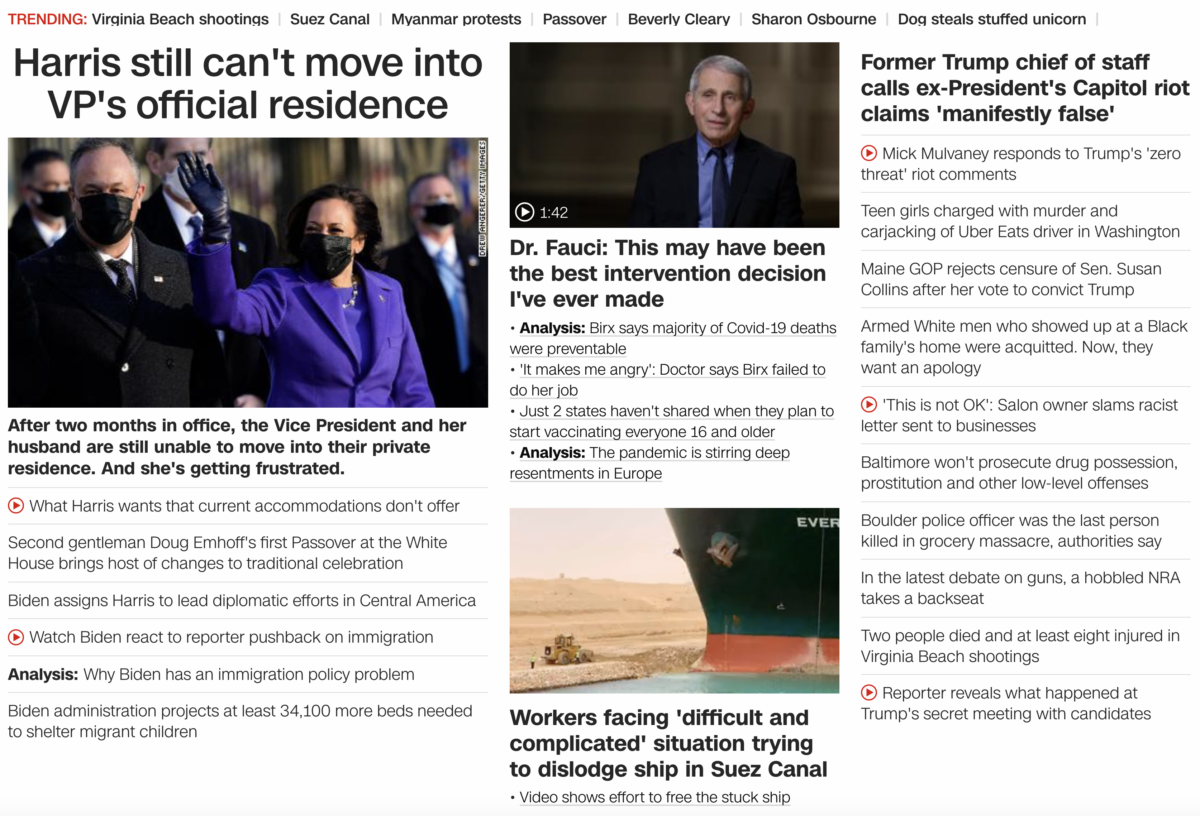 Kamala Harris is the top news story on March 27, the 86th day of the year.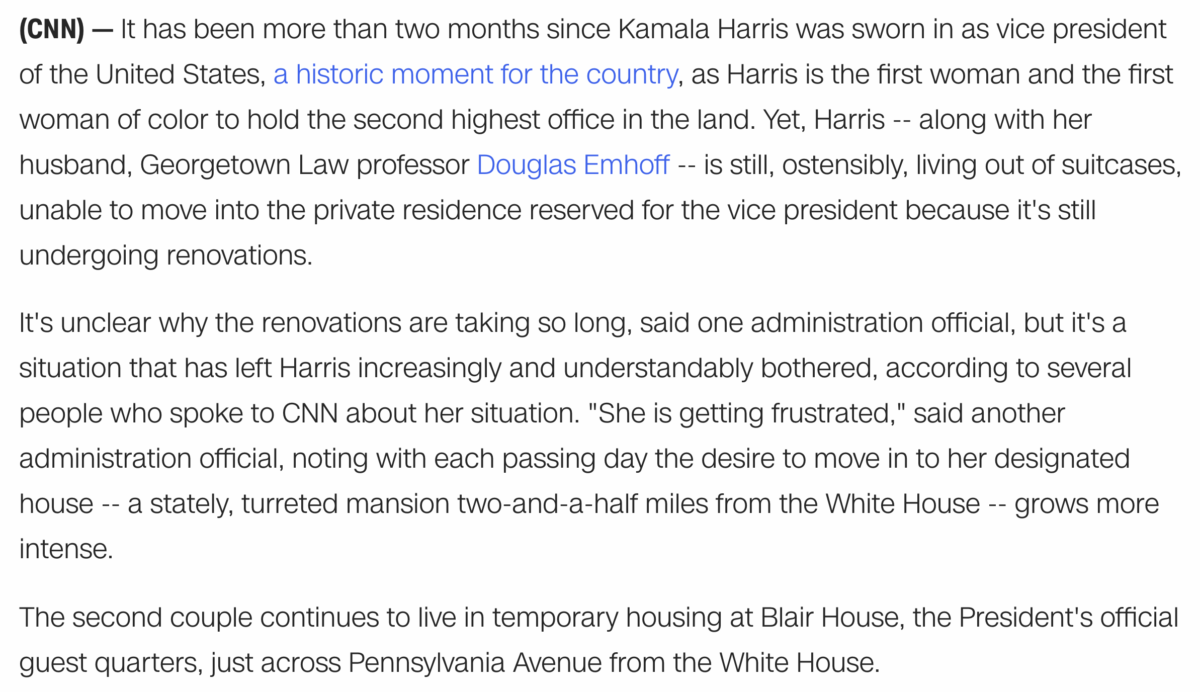 https://www.cnn.com/2021/03/27/politics/kamala-harris-vice-presidents-residence/index.html
Her husband is a Georgetown professor? Teaching at the nation's first Jesuit university?
This news comes 158 days after her October 20, 2020 birthday, the day she turned 56.
Society of Jesus = 56 *Washington DC = 56
Jesuits created August 15 (15/8, like 158)
Jesuits = 86 (86th day of the year)