Ketanji Brown Jackson to be voted in as first black female Supreme Court Justice, April 7, 2022, on the 5-year anniversary of Trump's first Supreme Court Justice being voted in
Today is April 7, 2022, emphasis on 4/7.

And notice how Ketanji fits in, 47 and 25.

Read more about Washington D.C. and 47 here.
Keep in mind it is the 97th day of the year.


97, 25th prime
Ketanji = 25
Judge = 25
Gavek = 25
And keep in minds he will be the 116th Supreme Court Justice.
Barack Hussein Obama = 116
African American = 116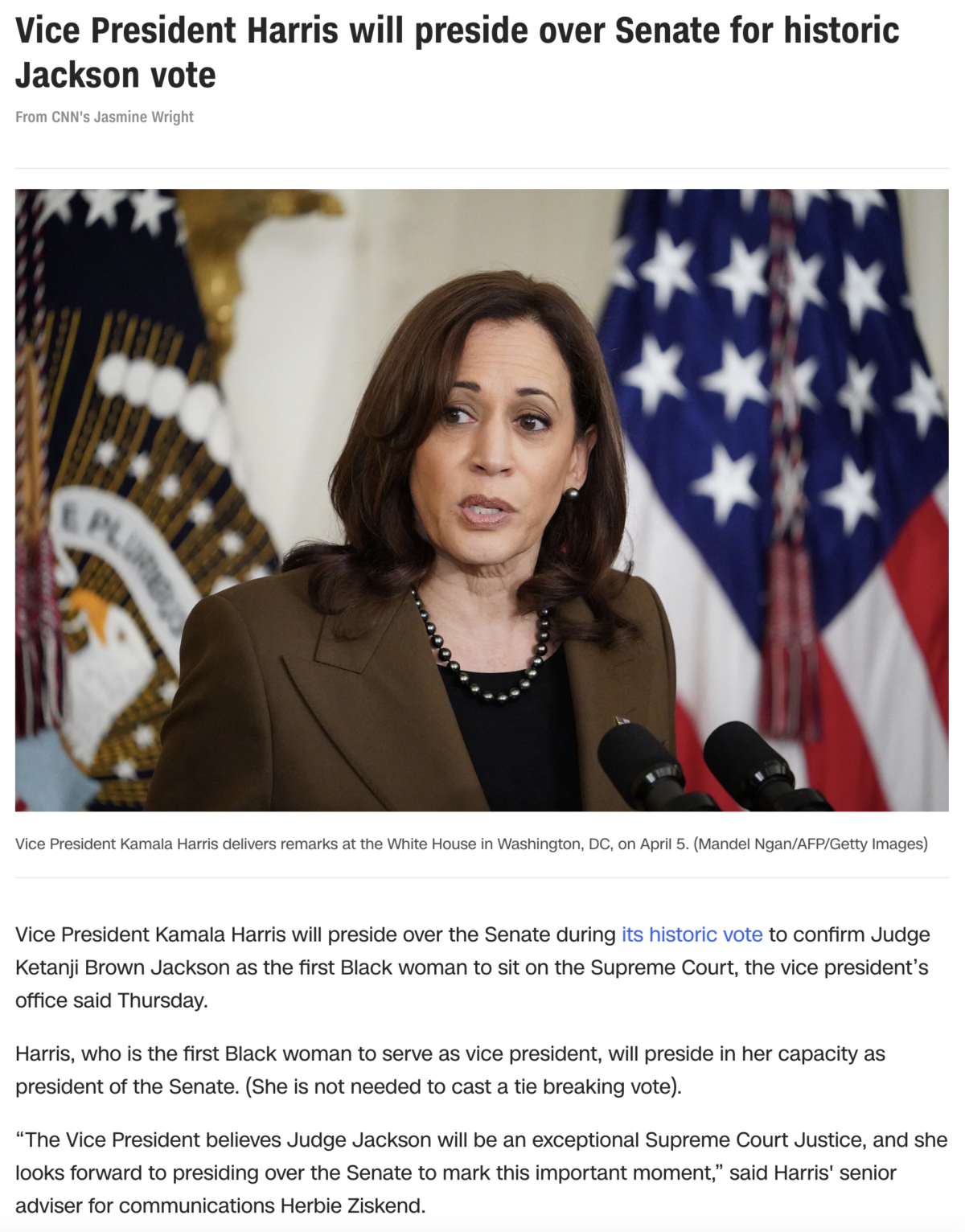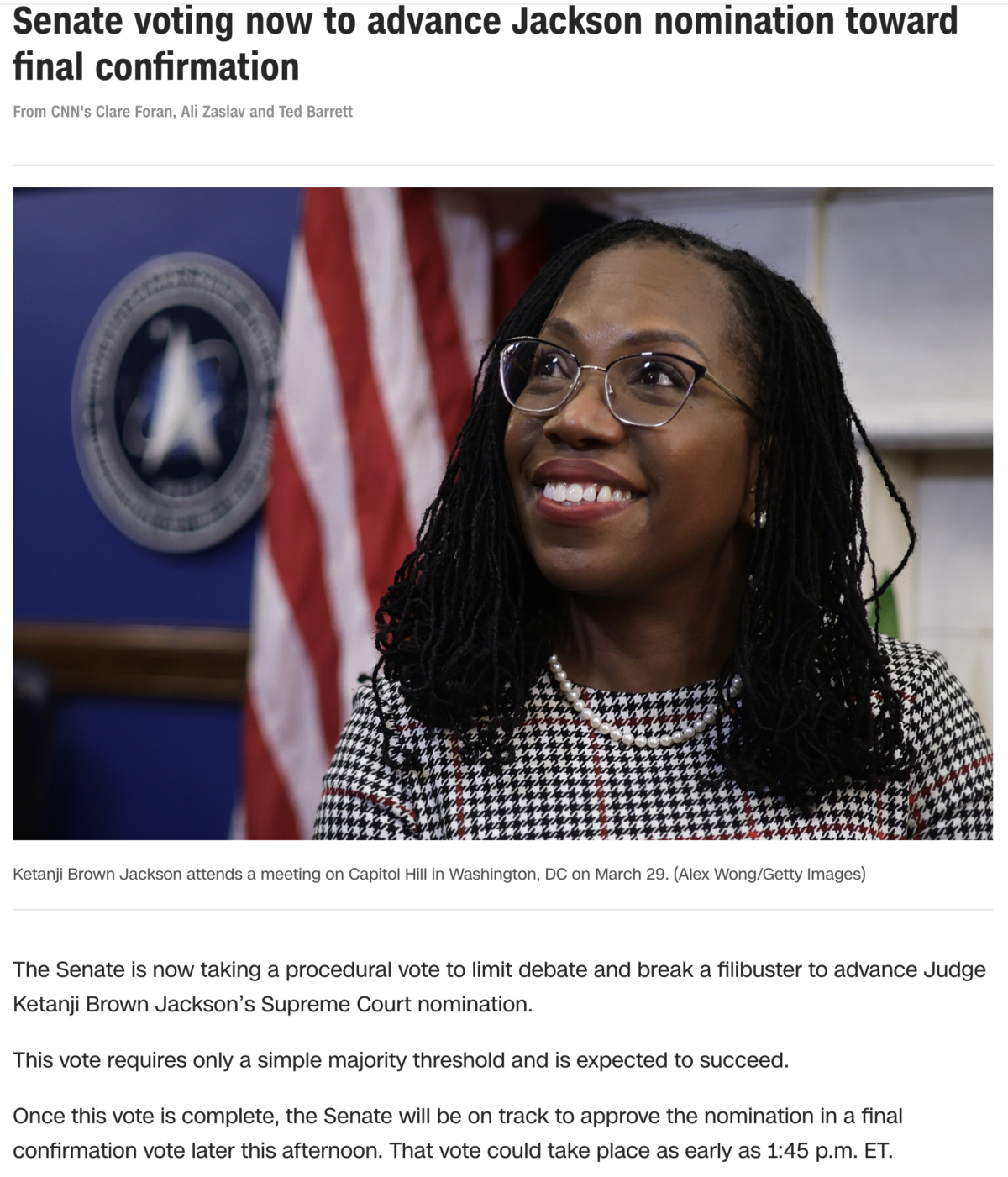 https://www.cnn.com/politics/live-news/ketanji-brown-jackson-senate-confirmation-vote/index.html