Kobe Bryant's January 26, 2020 accident 56 weeks before Tiger Woods' February 23, 2021 accident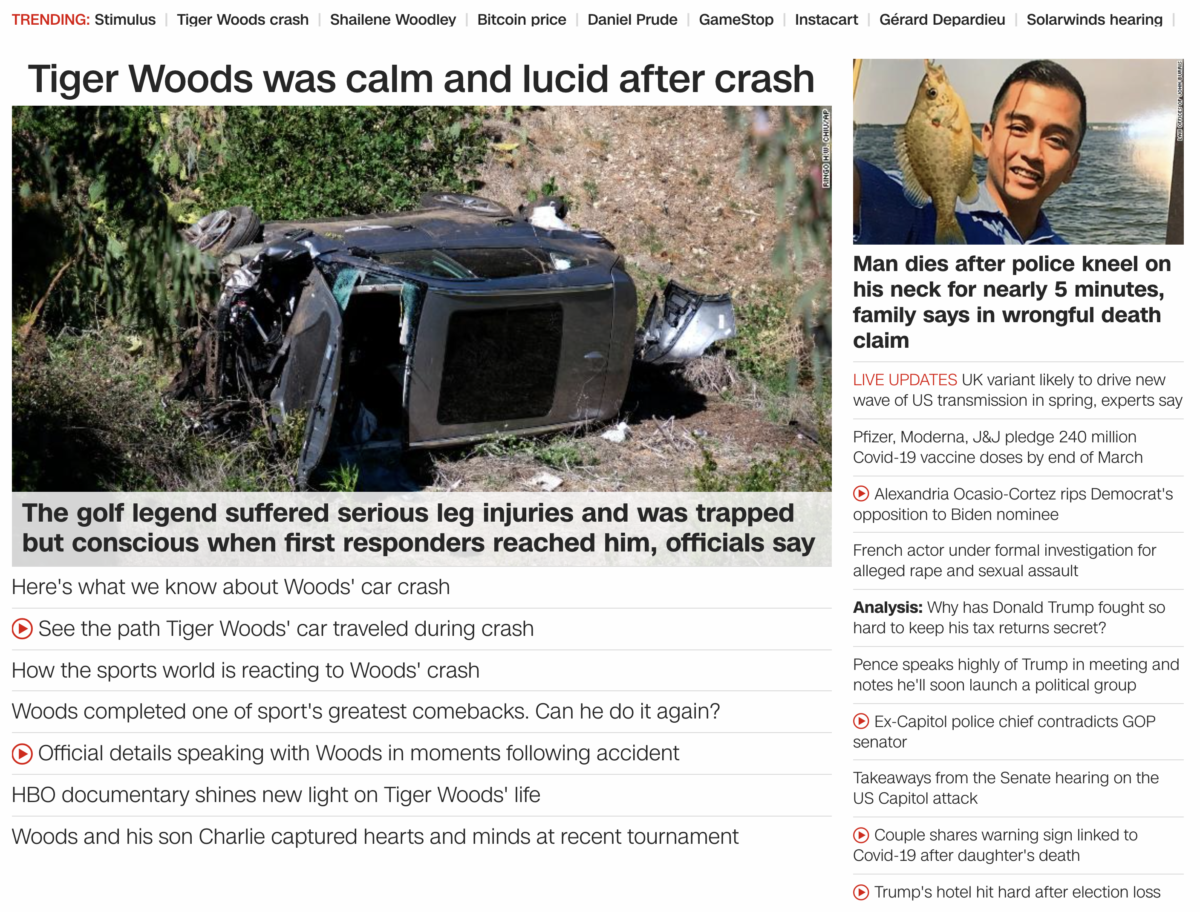 For one more observation on this crash, it comes 56-weeks and a span of three days from the death of Kobe Bryant, also in Los Angeles. And again, it comes on Tiger Woods' 56th day of his age as I wrote about in this post.
Society of Jesus = 56 *Three = 56


Tiger turned 45 years old, December 30, 2020, and this came on his 56th day of his age. *Ritual = 45


This happened in Ranchos Palos Verdes.


And keep in mind this news comes on the 54th day of the year.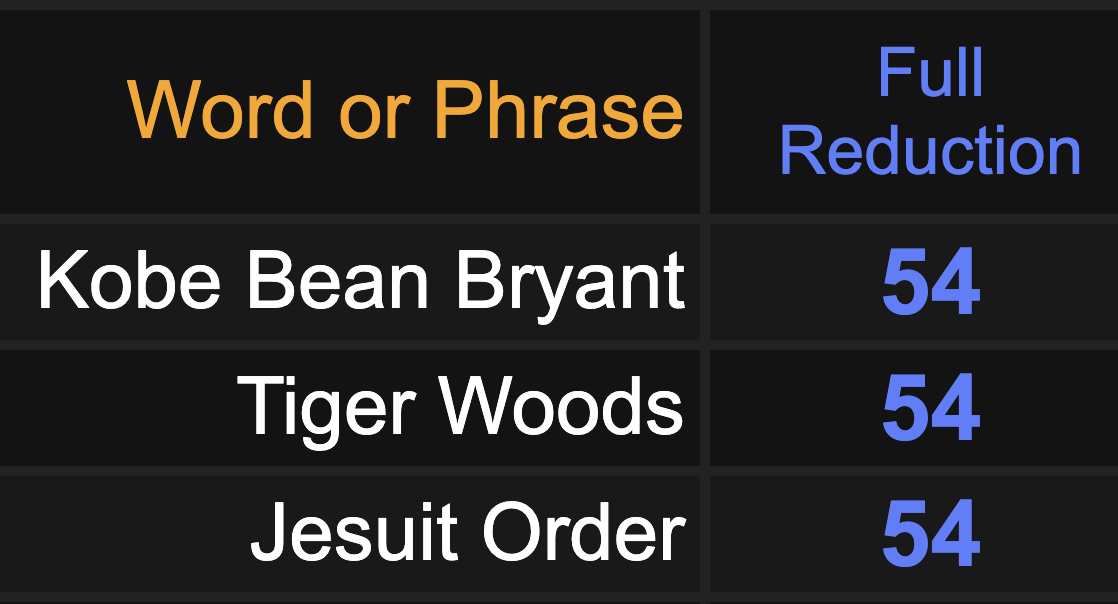 And don't forget Kobe Bryant died the Sunday before Super Bowl 54.
Remember, John Carroll established the first Jesuit University in the U.S., Georgetown, January 23, 1789, just after his own 54th birthday.

And for one more point, this incident also came 55 days after Tiger's birthday, if you don't count the span of days.


In the earlier post I touch on 76 in a big way (notice 7 weeks, 6 days in time)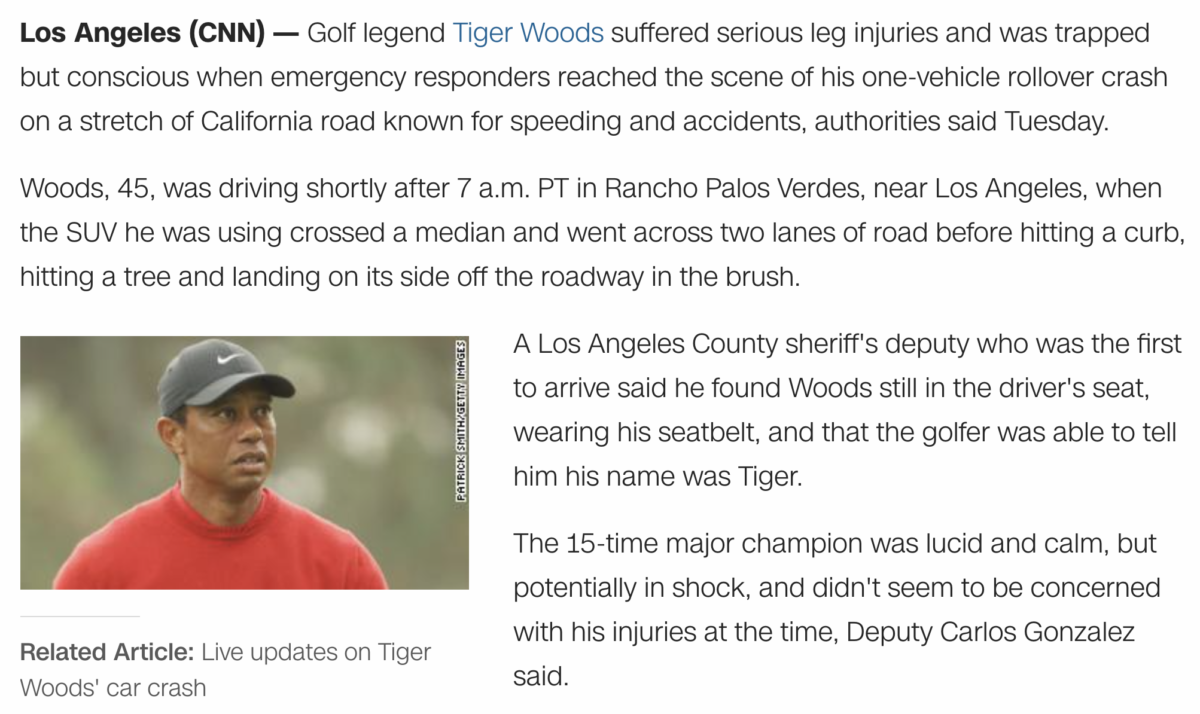 https://www.cnn.com/2021/02/23/us/tiger-woods-car-accident-intl-spt/index.html
CNN also brought this story from January 11th back to the top of their page.

https://www.cnn.com/2021/01/11/golf/tiger-woods-documentary-hbo-cmd-spc-spt-intl/index.html