Lakers close out Warriors in Game 6, 122-101, May 12, 2023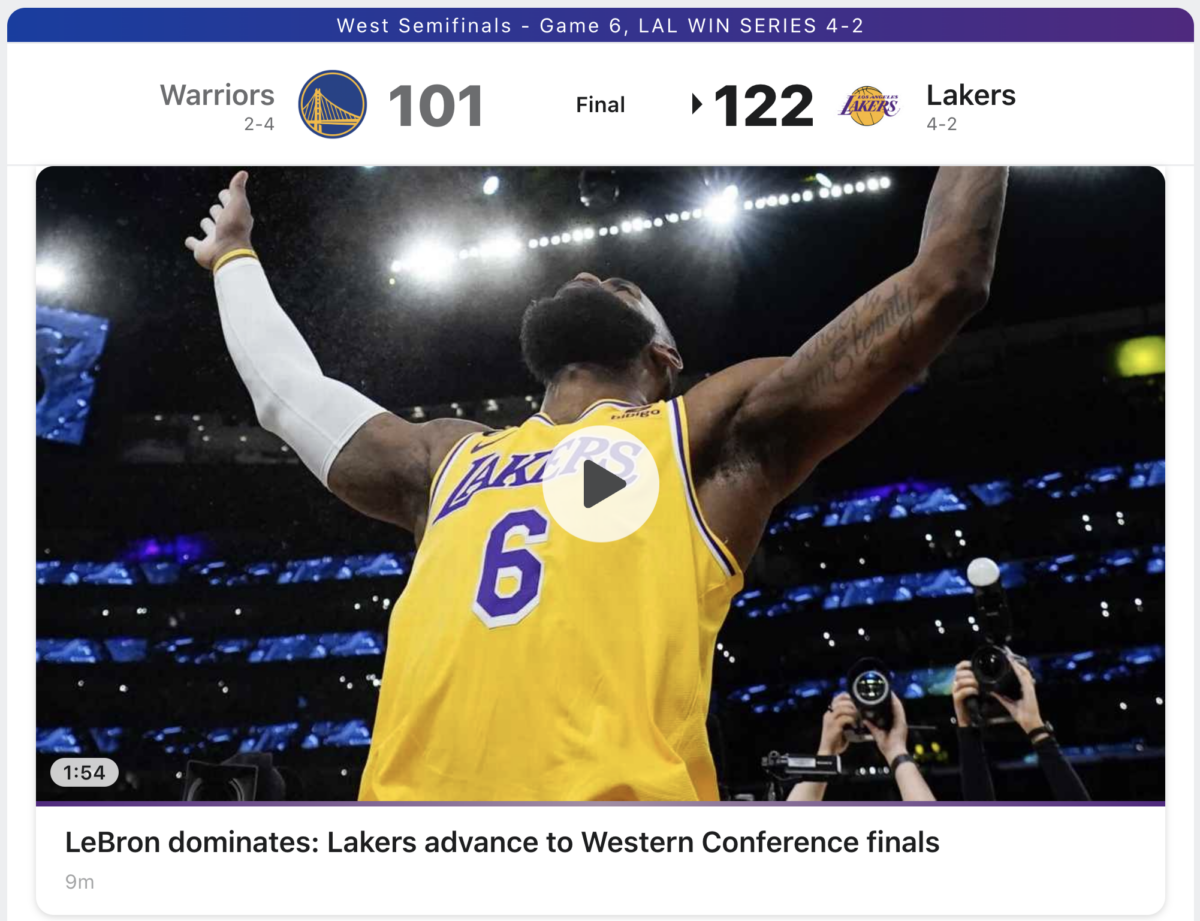 On the day Magic Johnson teams up with the 76ers ownership to buy the Washington Commanders, the Lakers stay on 101 home losses in the Playoffs, winning 122-101 over Golden State, a team originally from Philadelphia.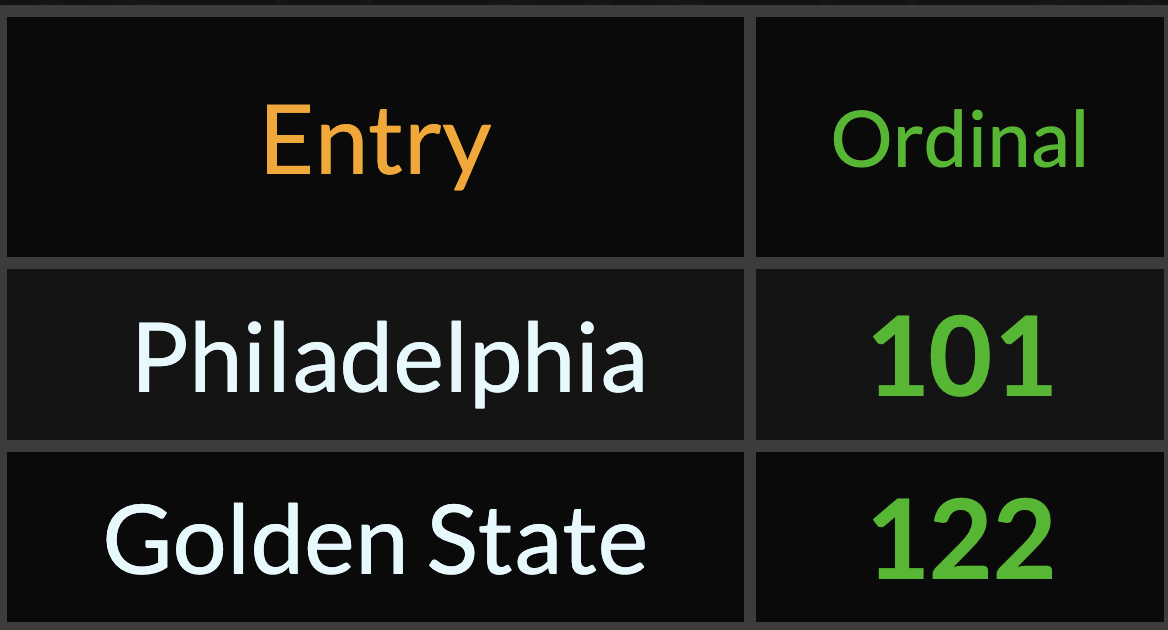 101+122 = 223

The Lakers advance to play Denver in their 94th game of the season, 94 days after LeBron James set the points record. And it's also 133 days after LeBron's birthday.
Denver = 94
Colorado = 133
Steph Curry stayed on 666 career wins as a starter, and 6 road wins in Game 6 of the Playoffs.
LeBron and the Lakers also became 6-0 at home this year.
LeBron and Curry played their first game on November 17, or 11/17.
LeBron became 11-17 vs. Curry in the Playoffs.
1117, 187th prime number
11×17 = 187
The score began 18-7 in favor of the Lakers.
Also, LeBron got his 41st series win tonight.
King = 41
LA = 41
He began the series with his 179th playoff win on the anniversary of the publishing of the KJV.
179, 41st prime
In that game the Lakers became 4-1 vs. the Warriors for the year.
Golden State = 41
LA = 41