Lil Nas X & Nike announce 666 pairs of Satan Shoes, complete with blood in the soles, March 26, 2021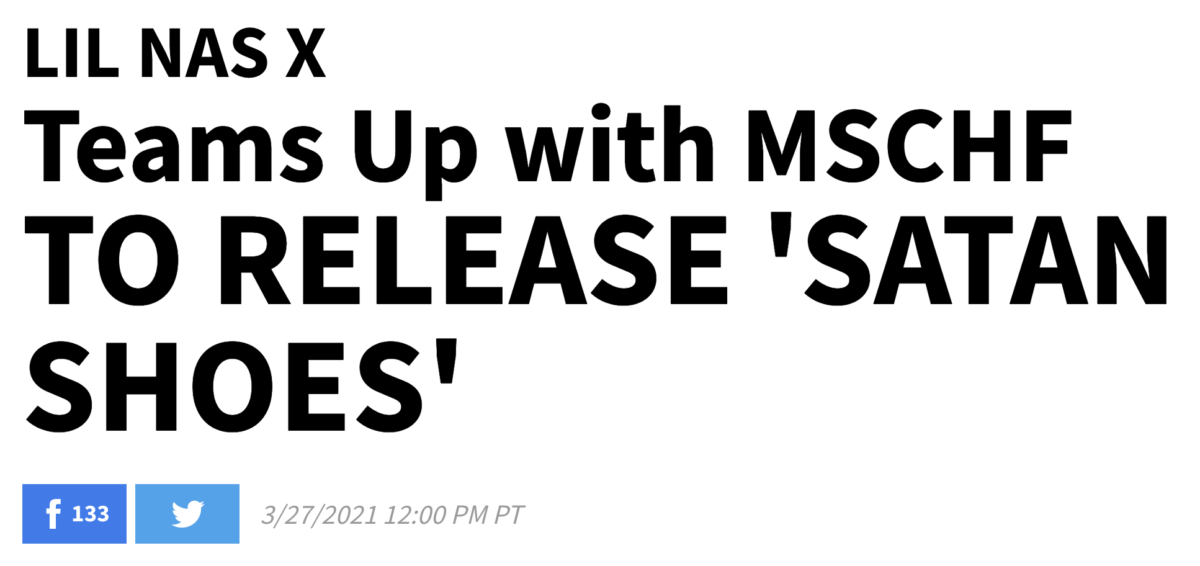 This news comes on the 86th day of the year.

Cliff Notes: Nike and Lil Nas X are releasing 666 pairs of shoes, in tribute to Satan, that will contain a drop of human blood put in the sole of each shoe (in tribute to Lil Nas X selling his soul). Keep in mind Nike's logo is a ring of Saturn, and to the occult, Saturn is Satan. The shoes will be released March 29, 2021 and priced at $1,018 in tribute to Luke 10:18, about Satan falling from heaven like lightning.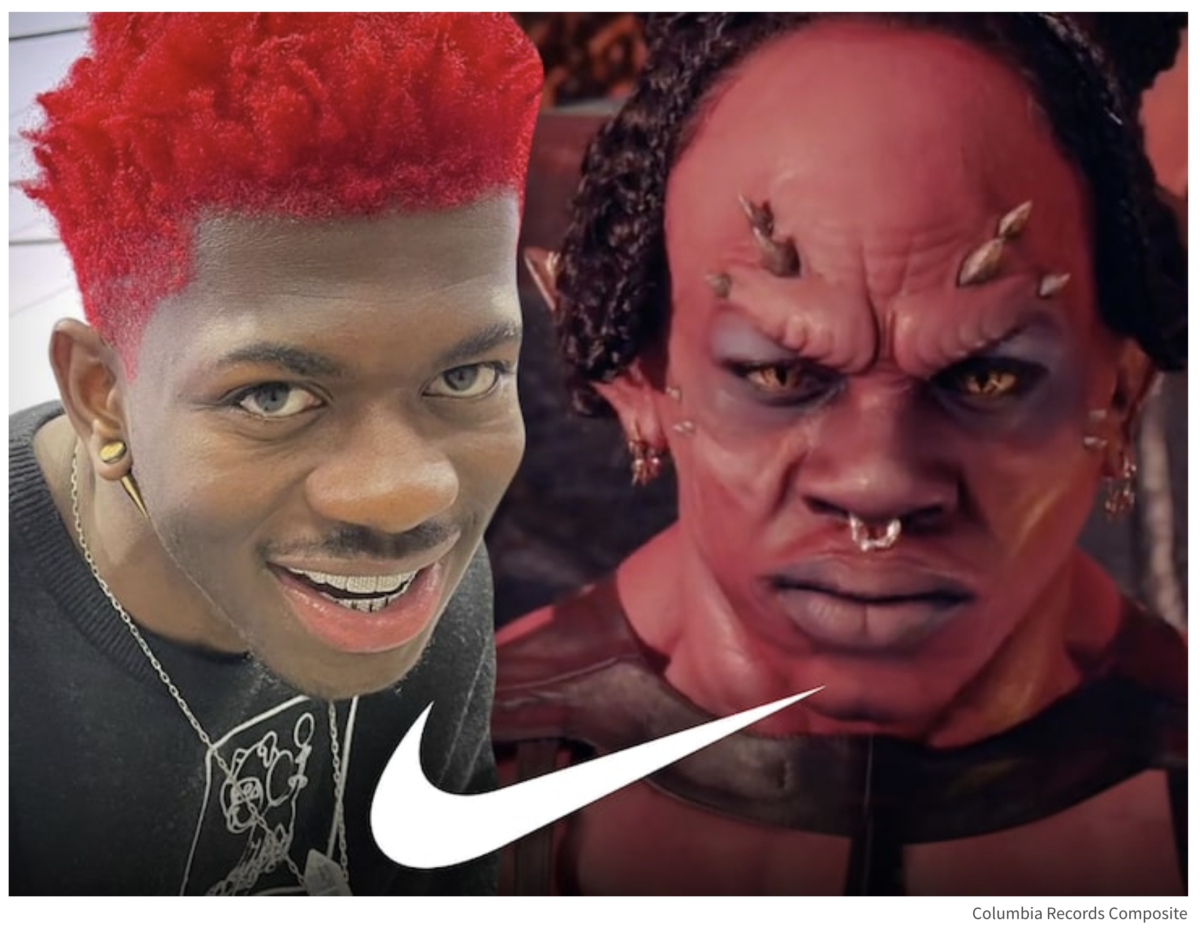 Nike is doing this while he is still 21 years old.
Of course it is the Jesuits behind all of this.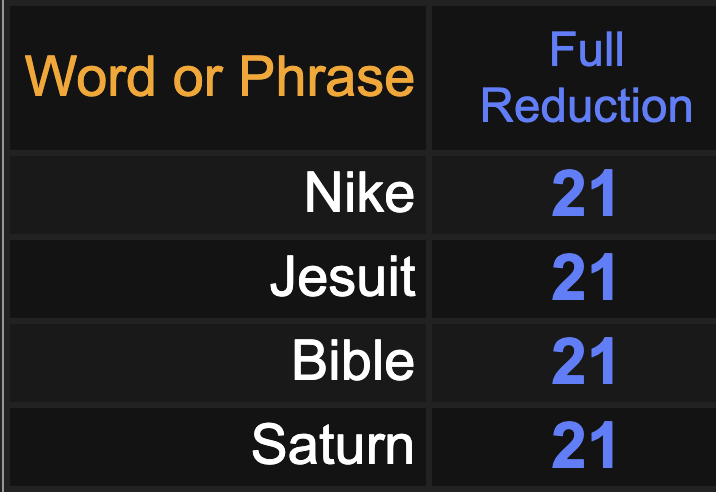 Lil Nas X's birth name is Montero Lamar Hill.
Montero Lamar Hill = 78 *Jesuit = 78
This announcement came March 26, or 26/3, like 263, the 56th prime.
Society of Jesus = 56
Church of Satan = 56
March 26 is the anniversary of Eazy-E's death after the Lethal Injection album.
-Clade X, 666 days before pandemic declared
-Event 201 on October 18, or 10/18, like Luke 10:18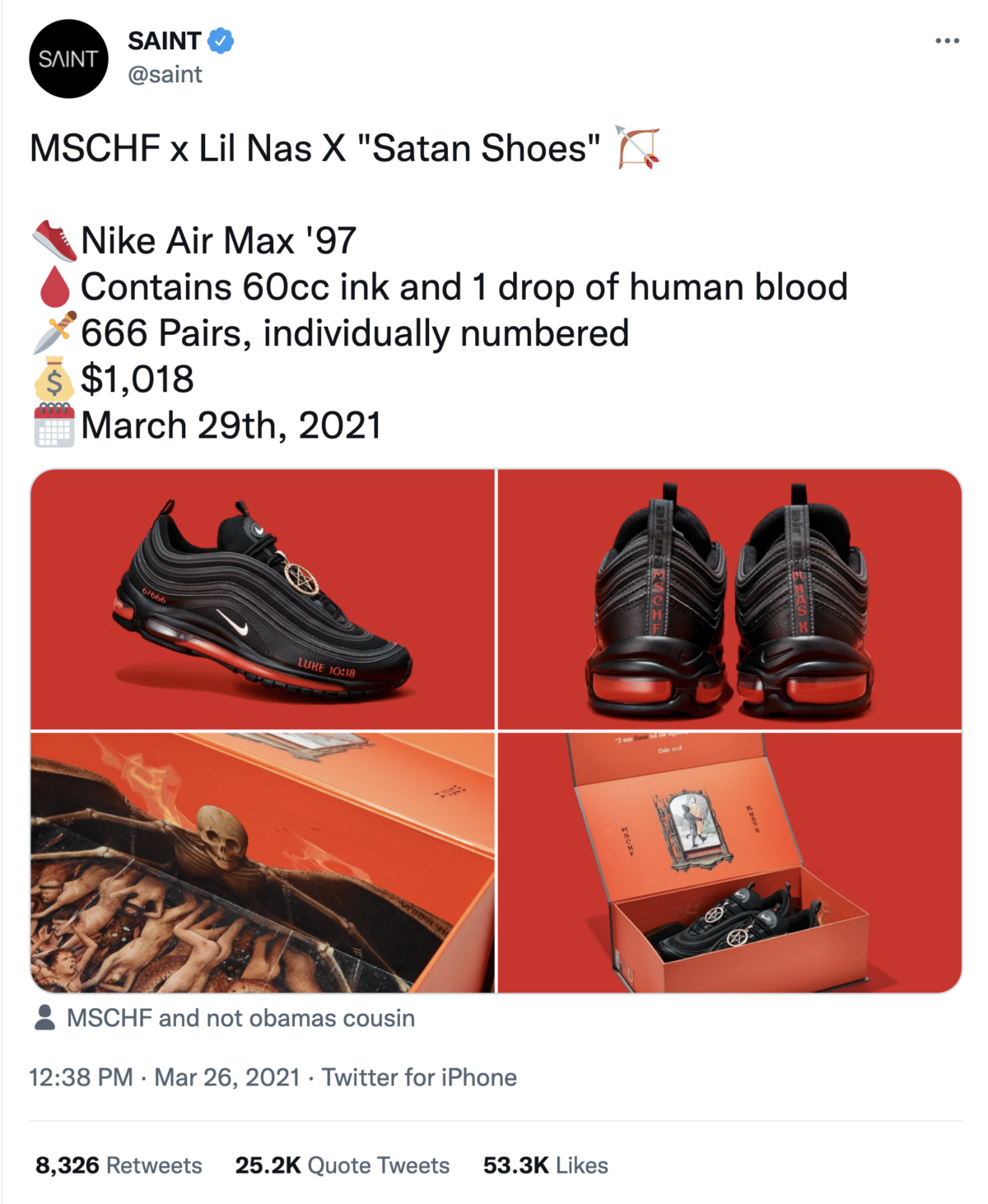 His April 9 birthday, or 4/9, also fits in with the biblical theme, specifically 'Revelation'.

And notice how 'Satan Shoes' connects.

TMZ = 59 *Negro = 59 *Slave = 59 *Rasta = 59 *Blues = 59
March 29 leaves 277 days in the year (59th prime)
The square root of 121 is 11, and the shoes release 11 days before his 22nd birthday, reminding us that there are 22 chapters in Revelation.
And again, the price is in tribute to 'Luke' 10:18.

The brand MSCHF also connects to 49.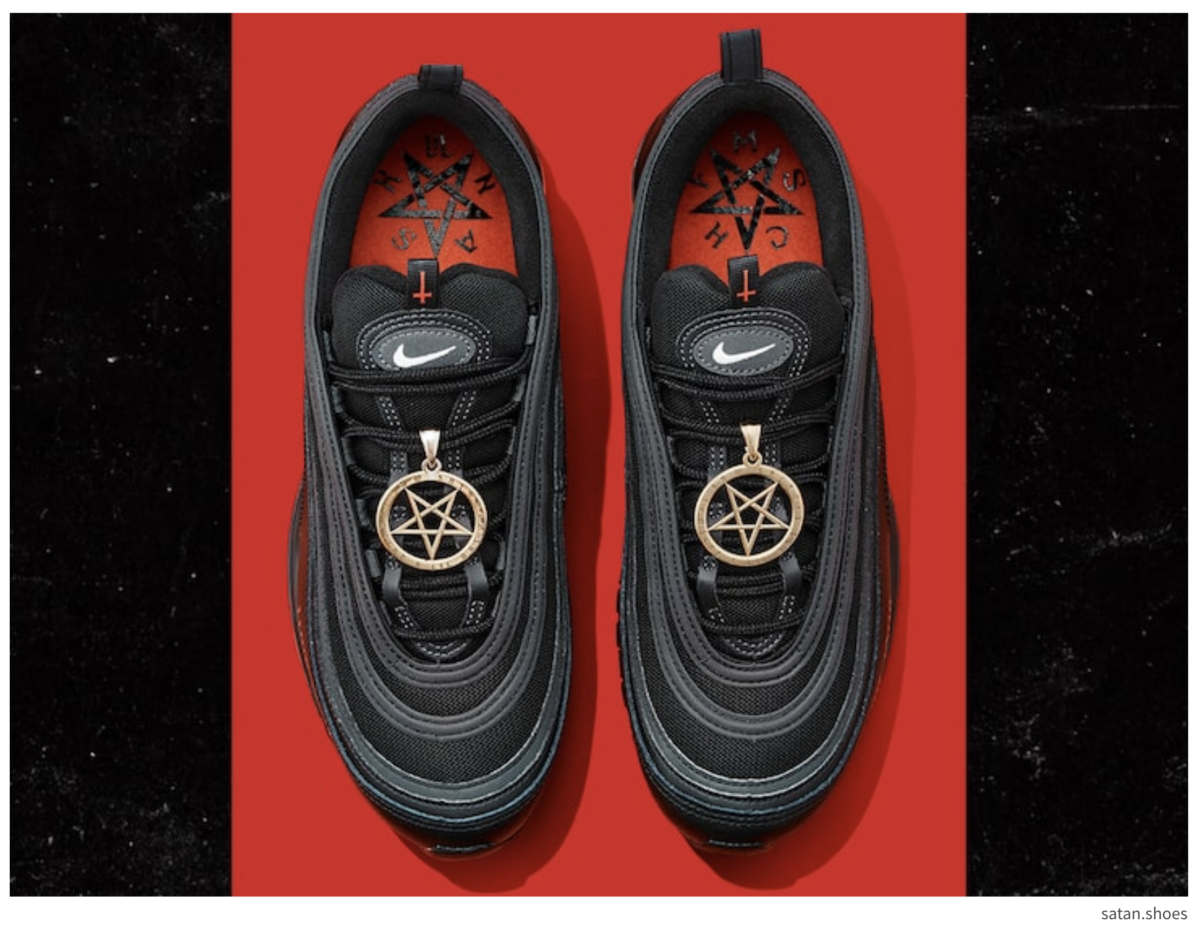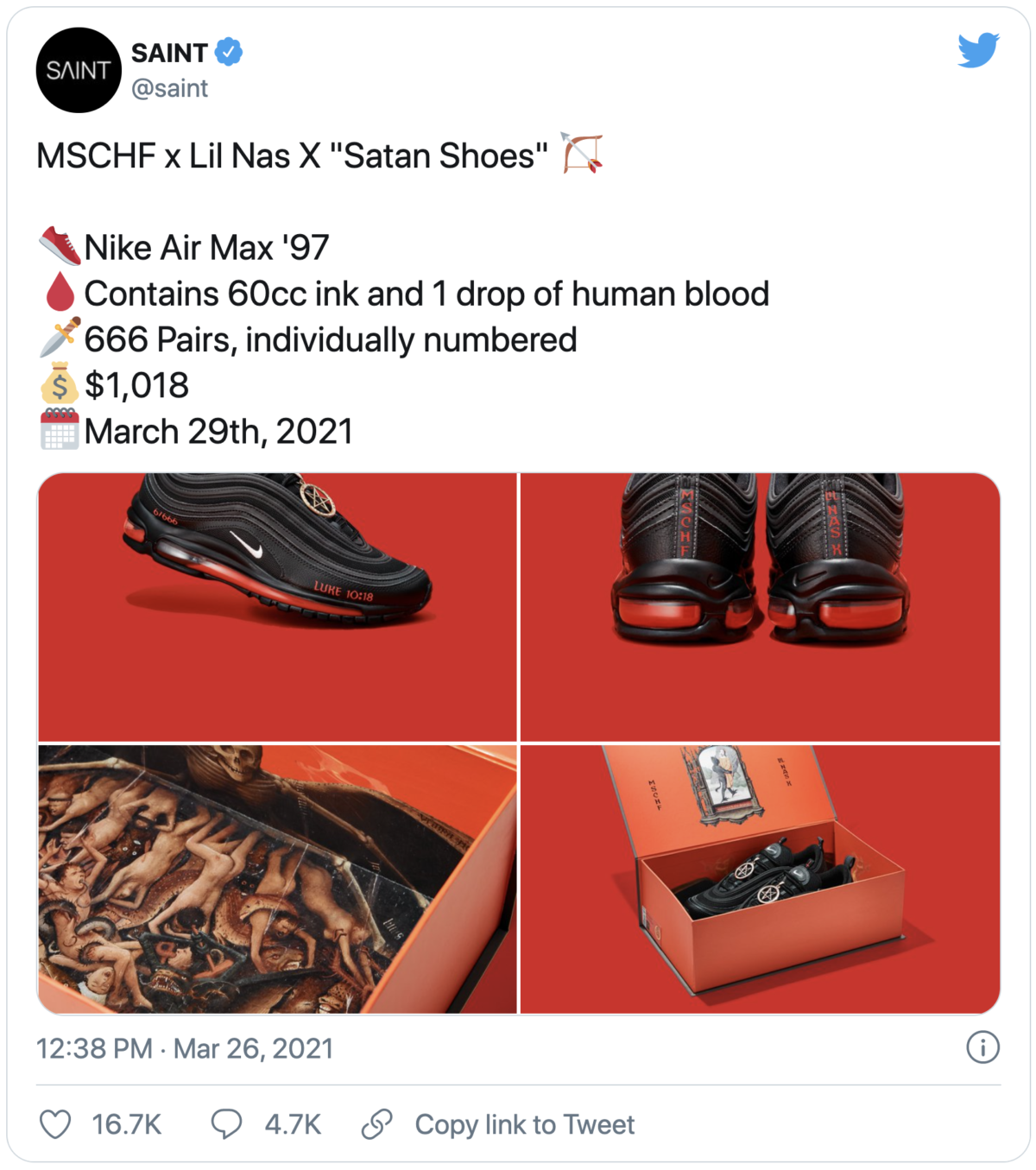 The March 29 release date is in tribute to the 'Faustian Bargain' Lil Nas X clearly made.
293, 62nd prime *Faustian Bargain = 62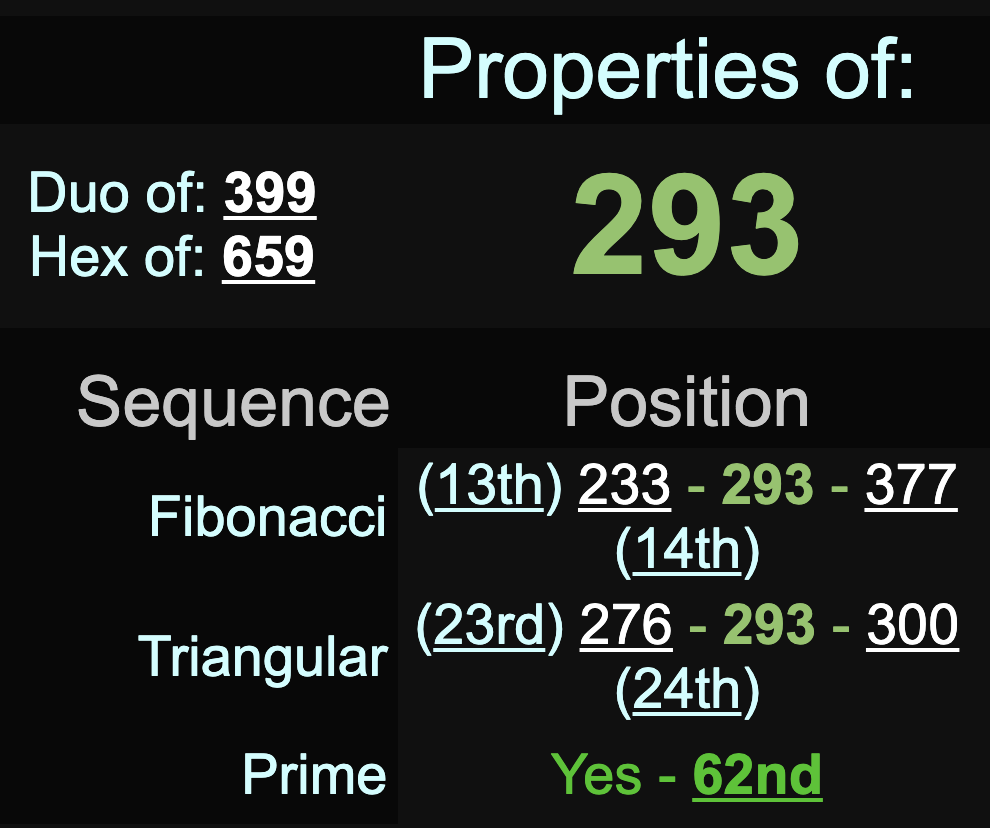 Notice, this announcement was made on the 85th day of the year, and a Faustian Bargain is a deal with the devil.

That's why TMZ's chosen tweet shows 16.7 likes, like 167.
And don't overlook the 4.7k comments. BEAST = 2+5+1+19+20 = 47 (666, mark of the beast)


https://www.tmz.com/2021/03/27/lil-nas-x-nike-satan-shoes-music-video-montero-music-video-hell/
As for the Jordan parallel…
Jordan = 10+15+18+4+1+14 = 62