Liz Cheney says Donald Trump will unravel democracy to come back into power, May 13, 2021, the 133rd day of the year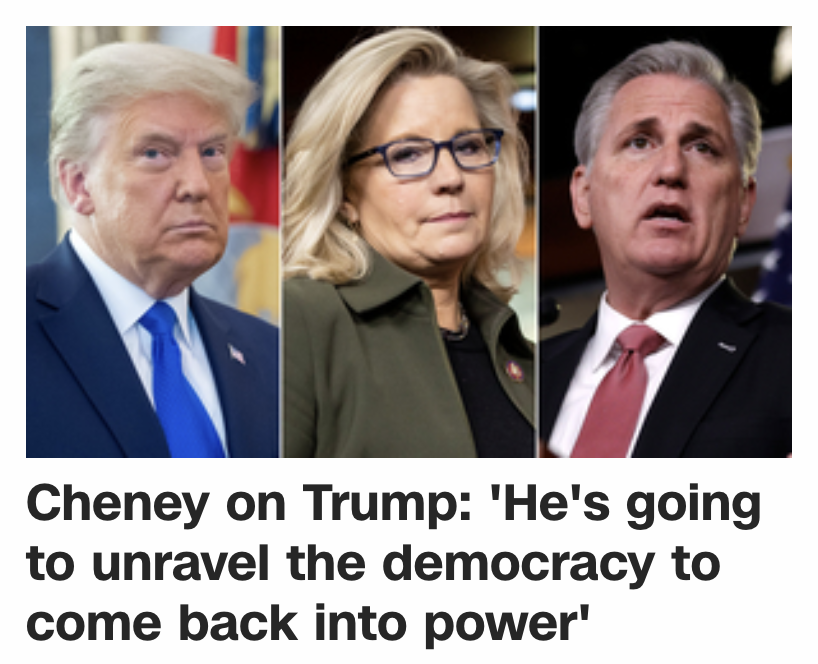 Notice what is encoded in the emphasized.

Think of the Washington Monument, 555-feet tall. And think of the 5th and highest degree of the Satanic Church, MAGA. *Satan = 55
As for the 231, think of Georgetown, established 23/1 in 1789.
*231, 21st triangular number *Jesuit = 21 (Trump is Jesuit educated)
Then there is 741, the number associated with LUCIFER.
*741, 38th triangular number *Lucifer = 38 / 74
What is most important of all is that this headline comes on May 13, the 133rd day of the year. Recall the numerous 133 rituals with Trump in 2015, hinting that he would be the next president?
President = 133, White House = 133, Government = 133
Remember, the next election is the 60th and if Kamala becomes #47 before then, Trump could become #48. *Donald Trump = 48 / 60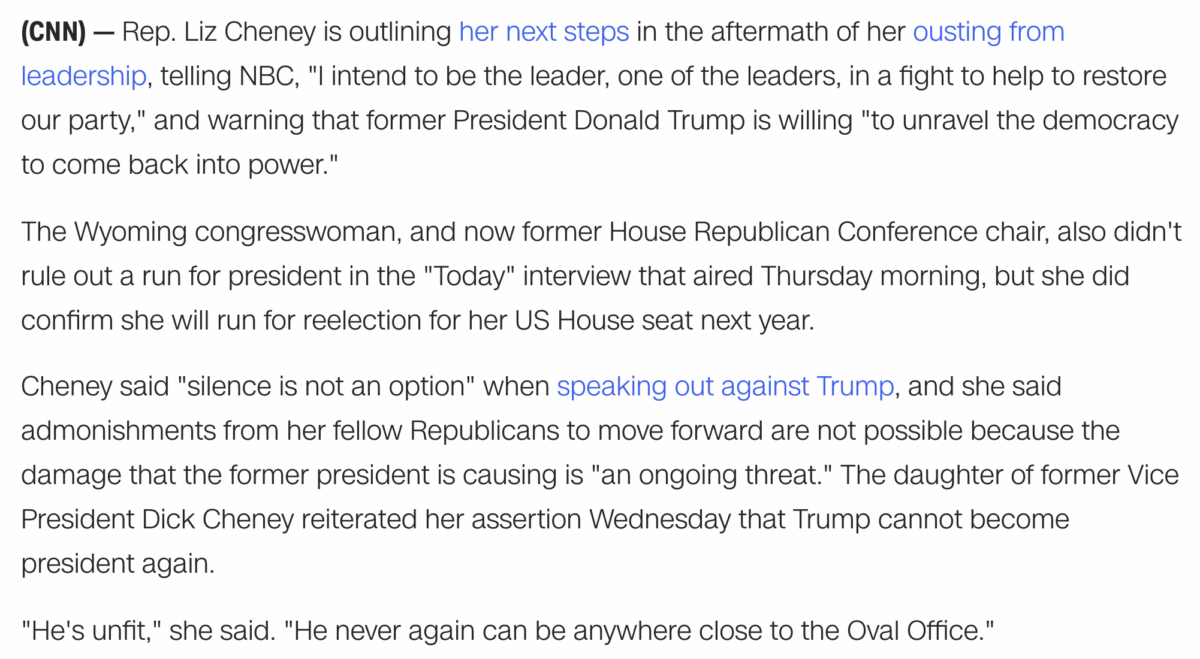 https://www.cnn.com/2021/05/13/politics/cheney-trump-mccarthy-nbc-interview/index.html