Ma'Khia Bryant shooting, Columbus, Ohio, April 20, 2021, the day of the Derek Chauvin guilty verdict

Notice that 'Ma'Khia Bryant's death comes on the date of the Derek Chauvin verdict, in the ongoing 'George Perry Floyd' story, a story full of number 201.

The Jesuit Order = 201
Ignatius of Loyola = 201
Jorge Mario Bergoglio = 201
Catholic Mass = 201 (Kobe Bryant died while traveling from Catholic Mass)
Lamar Ferguson = 201
Michael Brown = 201
George Perry Floyd = 201
Adama Traore killed July 19, 2016 (201st day of the year)
Adama Traore killing 201 weeks before George Floyd killing
And notice the video of the officer who reportedly killed her is driving a police cruiser with computer 201 in his car.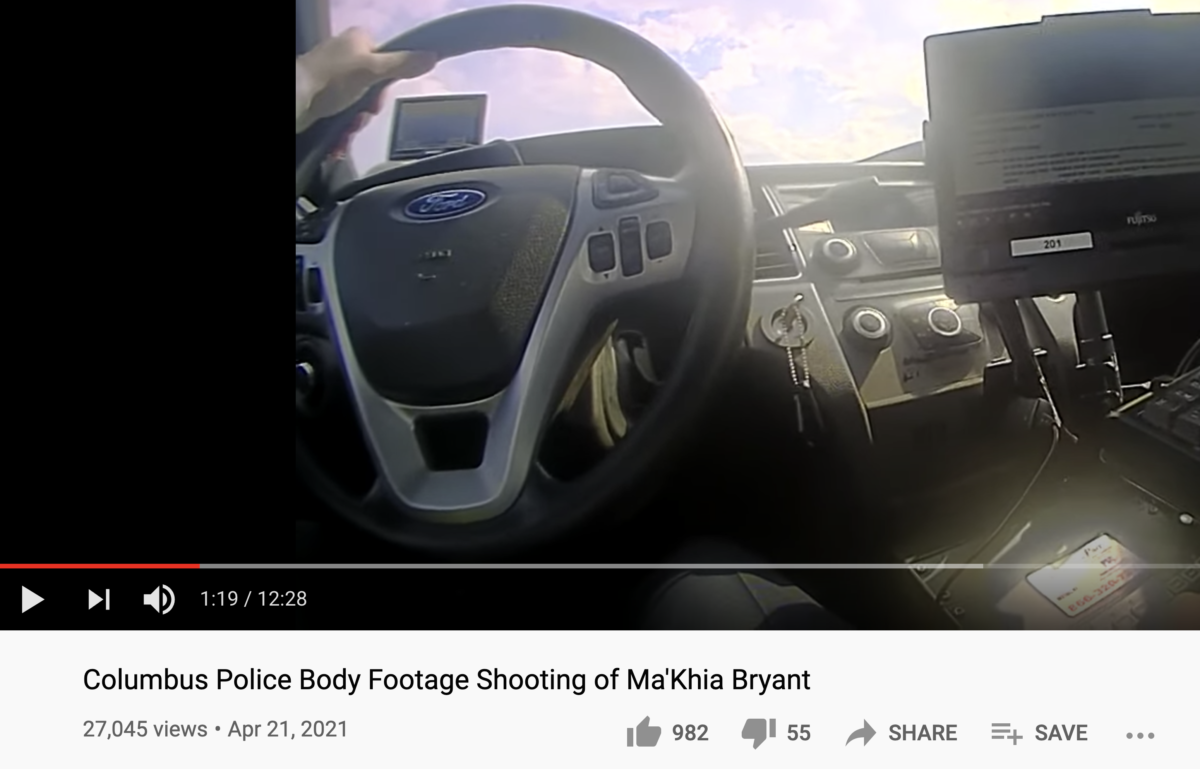 Link.

Keep in mind this 'Columbus' killing comes on Tuesday, April 20, 2021, the 110th day of the year.

Justice for George Floyd = 110
Minnesota = 110
And this is the third story out of Columbus in recent days.
https://gematriaeffect.news/saadiq-teague-of-canal-winchester-ohio-outside-of-columbus-arrested-in-times-square-friday-april-16-2021-with-an-ak-47/

Update:

Columbus also has the 106 connection, tying in with 'Black Lives Matter' and 'I can't breathe'.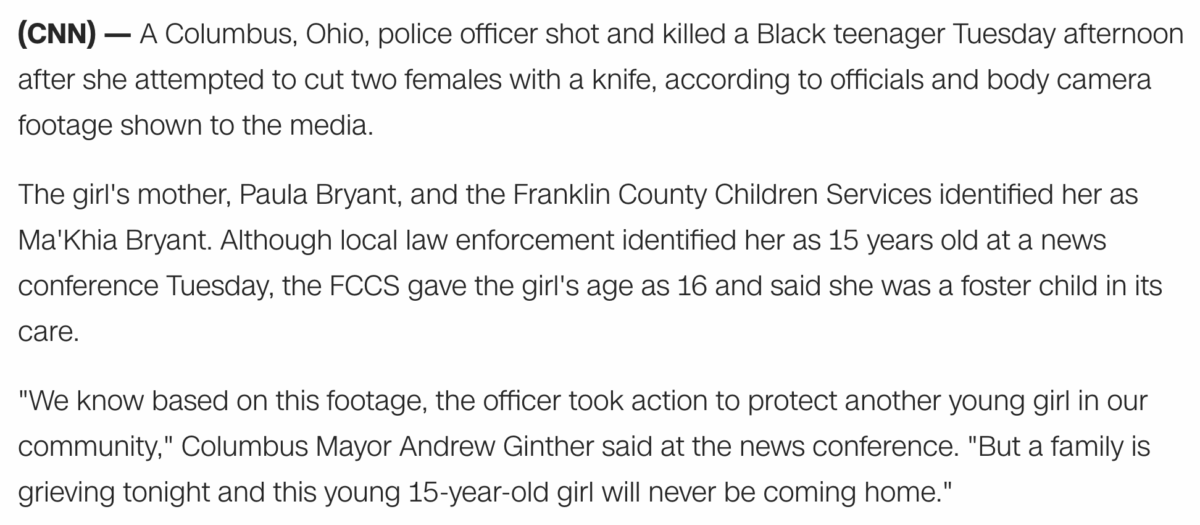 Ohio = 47 (15th prime)
Policeman = 47
Cop = 47
And notice what Dayna caught about 4:47.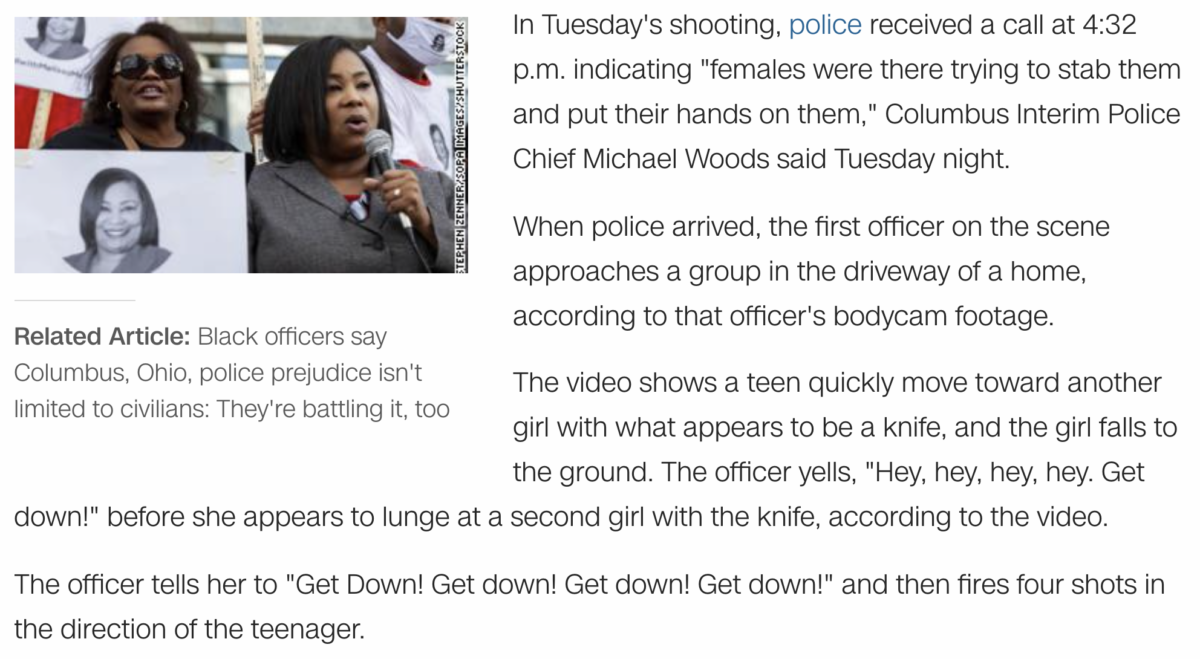 https://www.cnn.com/2021/04/21/us/ohio-columbus-police-shooting-15-year-old/index.html
And notice how the 119 connects with the Andre Hill death, also in Columbus, 119 days earlier.
George Floyd = 119
Fraternal Order of Police = 119
All Seeing Eye = 119
Vatican = 119
Francis = 119

And for another point, Columbus turned 187 years old on March 3, 2021.
Society of Jesus = 187
Ancient & Accepted Scottish Rite of Freemasonry = 187
Washington D.C. = 187 (District of Columbia)
Society of Jesus = 187