Marion Barber III's cause of death reported to be 'heat stroke,' July 11, 2022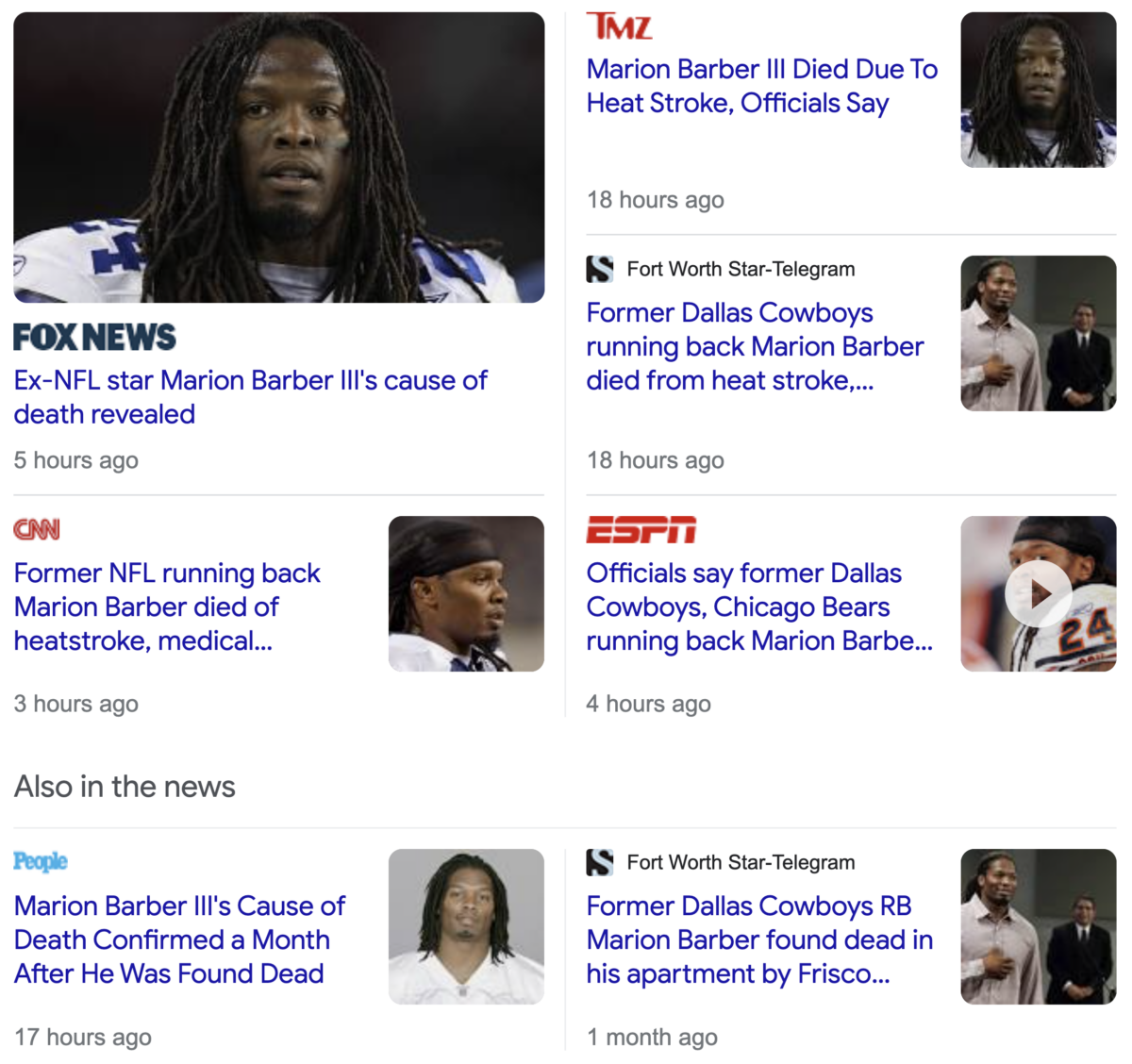 Read about Marion Barber's June 1, 2022 death at age 38 here.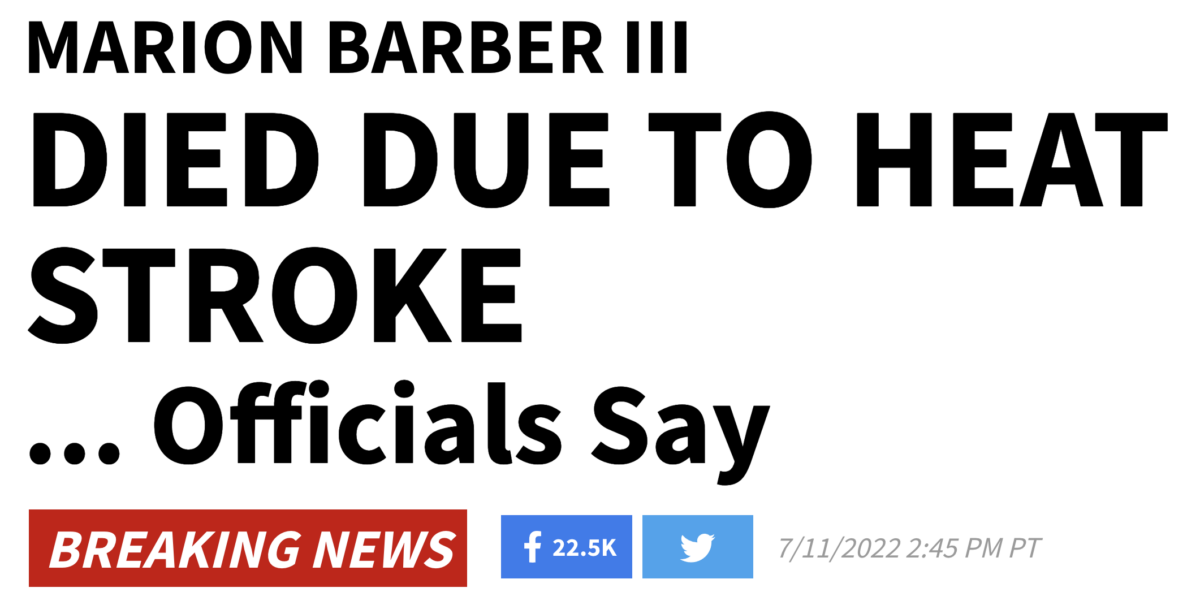 From the June 1 death to the July 11 update was a span of 41-days.
Heat Stroke = 41
Dallas = 41
*Dallas, Texas = 179 (41st prime)
*Dallas established in 1841
*AT&T = 41 (HQ'd in Dallas)


And remember, I told you it was for the 'Golden State' Warriors and the Final when he passed. Notice how 'heat stroke' and 'Golden State' overlap.

And remember, I also showed you how it was synced with the Super Bowl that LA won.


41, 13th prime
91, 13th triangular number (91 degrees in his house for workout…)
ALSO, the word 'stroke' goes with his death at age 38.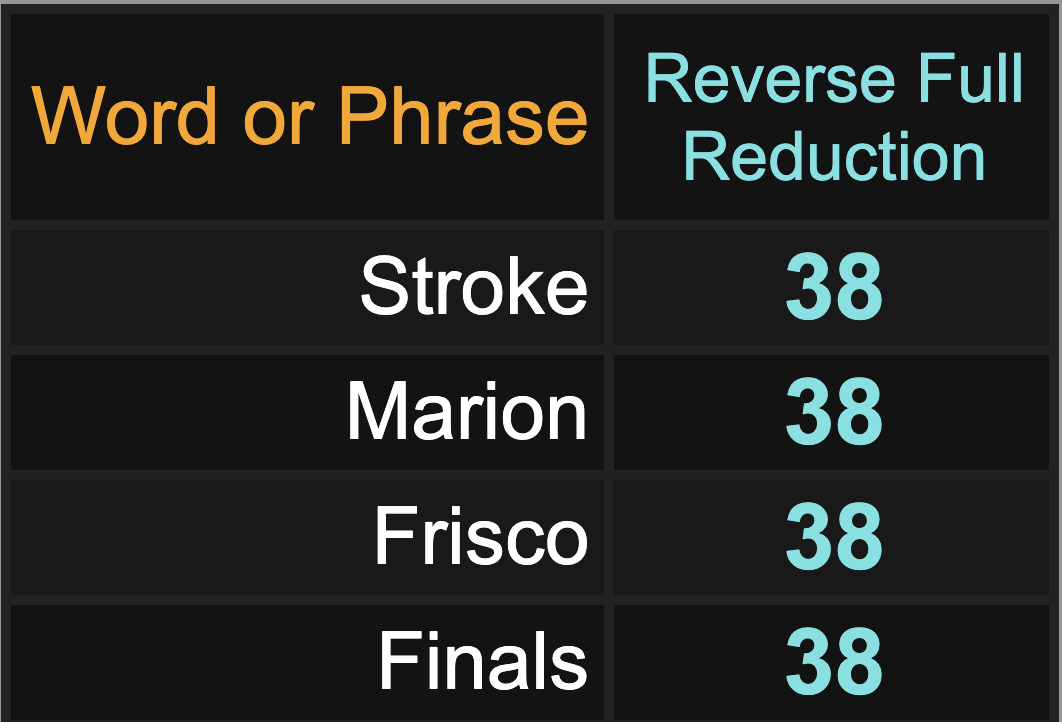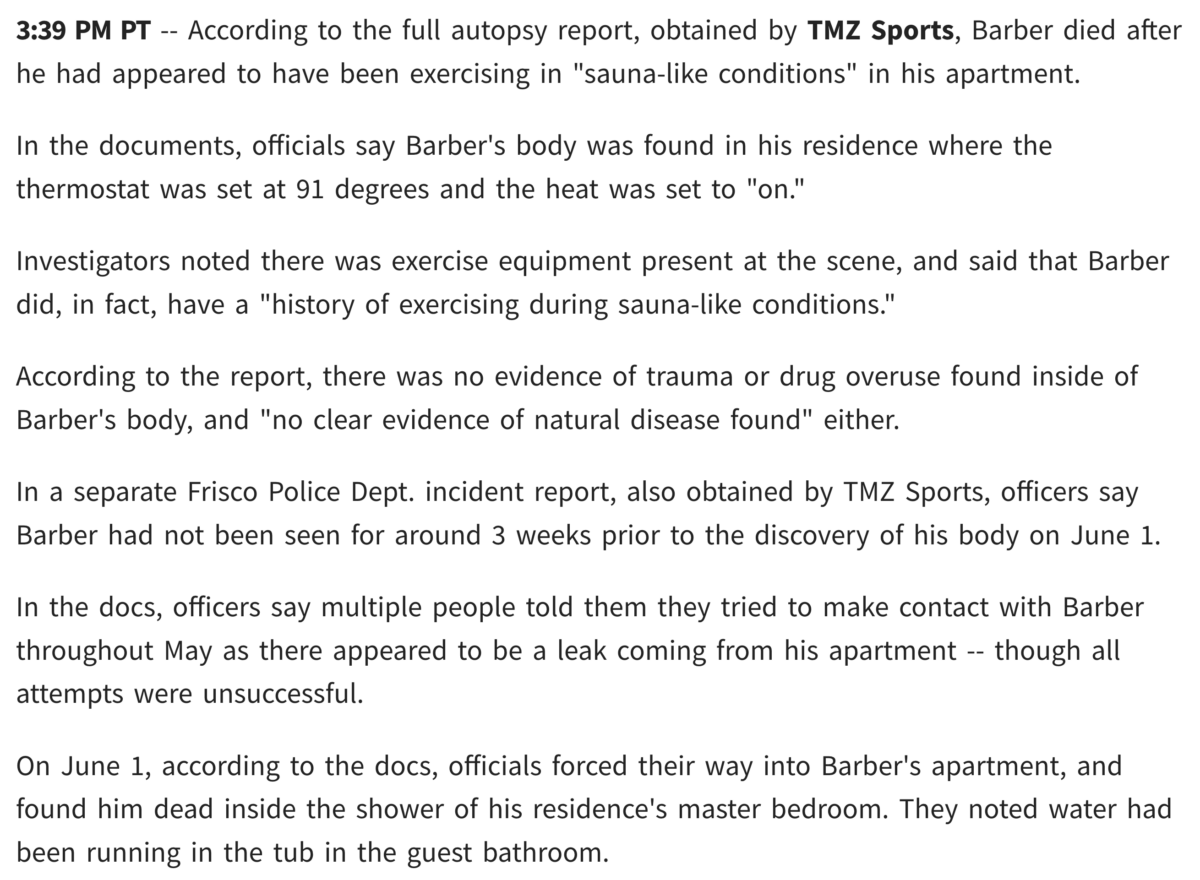 https://www.tmz.com/2022/07/11/marion-barber-iii-died-due-to-heat-stroke-officials-say/