Marissa Evans father dies from Covid-19 on Oprah Winfrey's 68th birthday, prior to her writing about Oprah's 322 straight days in her house during the time of Covid-19

322 is the number of Skull and Bones, known as the 'Brotherhood of Death.' Notice where the name 'Oprah Gail Winfrey' fits in.

Murder = 83
Death = 97
187, associated with homicide

This was published Friday, April 29, 2022, the 119th day of the year, while Oprah is 68. It should remind you of September 11 in relation to 1968, and George W. Bush of Skull and Bones being the President at the time of 9/11, while also graduating from Yale in '68.
*Skull and Bones = 68
-Coronavirus coined in '68

And don't forget how important The Johns Hopkins University is to the pandemic, founded by the Skull and Bones member Daniel Coit Gilman.

And don't forget that Bill Gates father died 322-days after his birthday, or that Bill Gates and Oprah Winfrey are in the Good Club, that is focused on eugenics.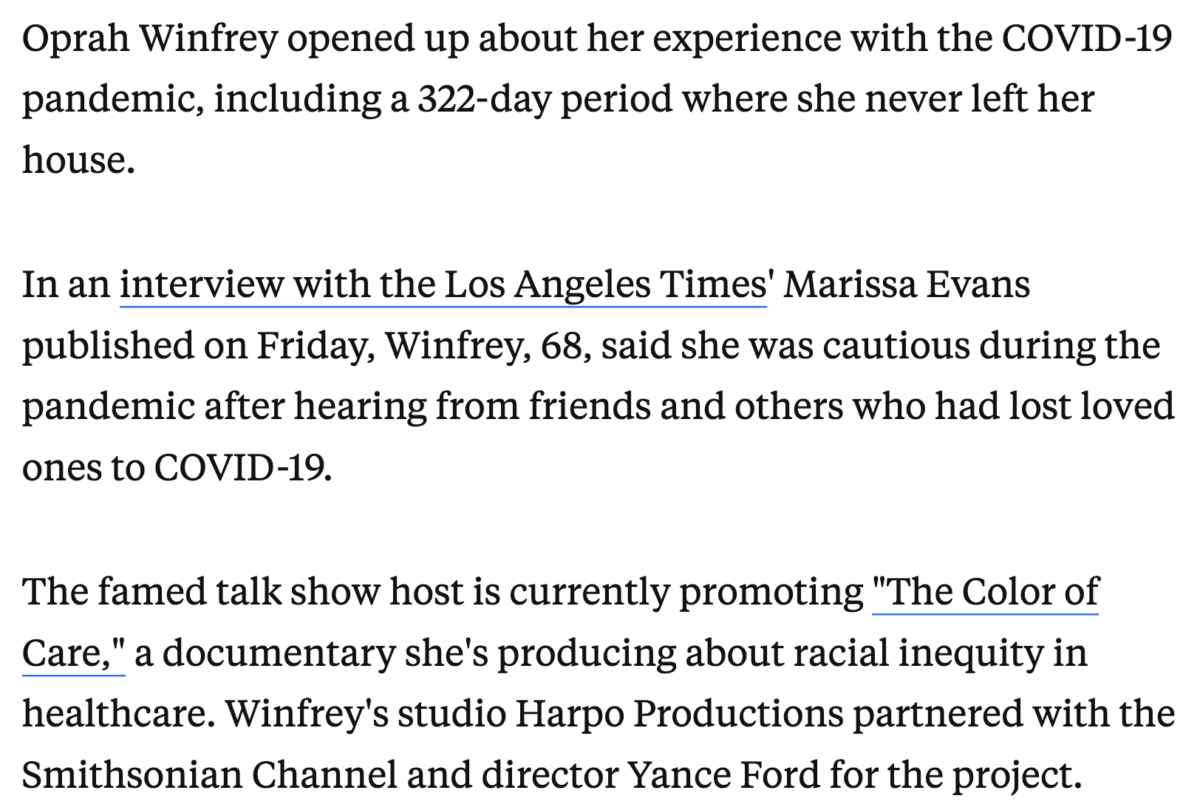 https://www.insider.com/oprah-winfrey-didnt-leave-home-for-322-days-during-pandemic-2022-4
Adding insult to injury, the reporter for the article, Marissa Evans, had her father die from Covid-19 on Oprah's 68th birthday, January 29, 2022. Notice he was 70.
Coronavirus = 70
Covid Vaccine = 70

56 is 70 in base-8 counting
-Omicron has a Greek value of 70