Meat Loaf, dead at 74, January 20, 2022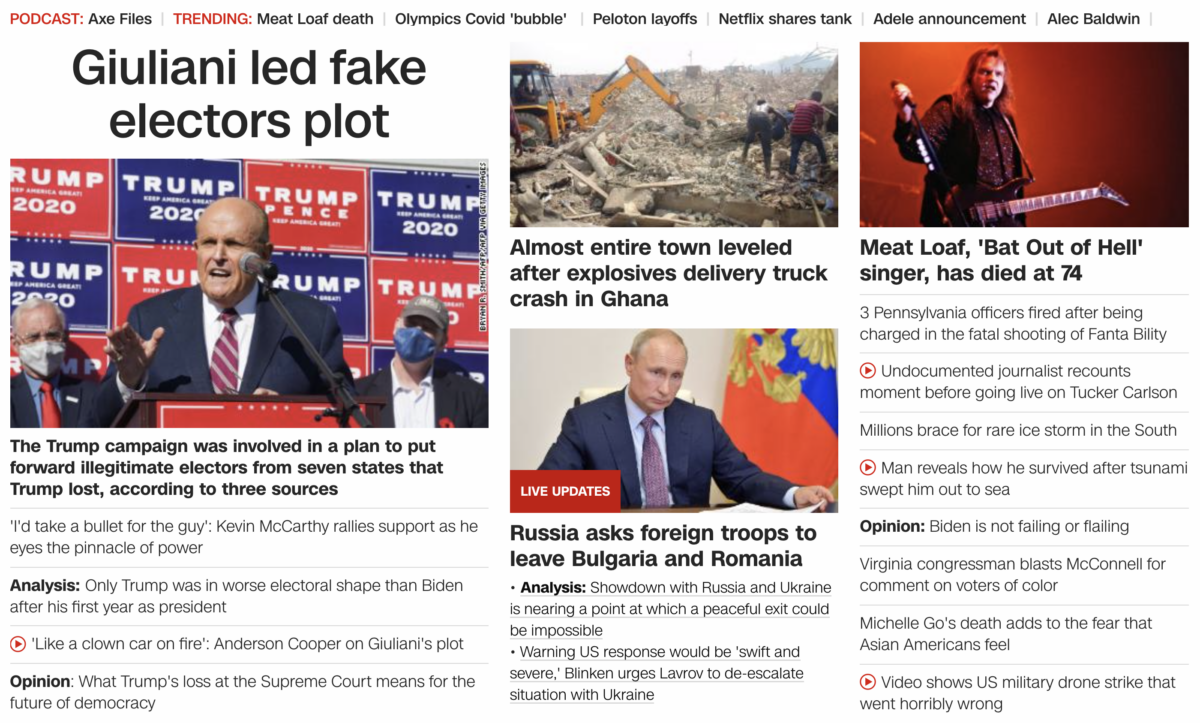 Bat Out of Hell = 187
Society of Jesus = 187
Meat Loaf was born September 27, 1947, the day the Jesuits were recognized by Rome in history, and he is dead on January 20, or 20/1, like 201.
The Jesuit Order = 201
He is also dead 115-days after his birthday at age 74.
Killing = 115 / 74
Masonic = 115 / 74
-Jesus = 74
-Cross = 74
-Messiah = 74
-Gospel = 74
-Parables
-Society of Jesus ritual
You could also say he died on the 116th day of his age, connecting to the Jesuit motto, 'Ad maiorem Dei gloriam,' equating to 116.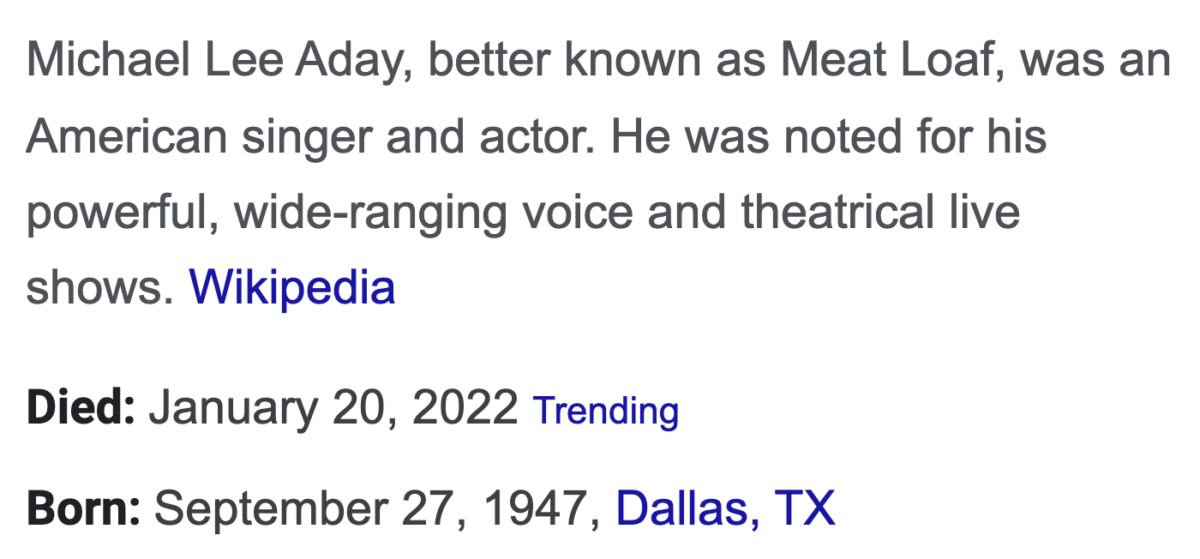 Notice when I was talking about his 2016 collapse, I was talking about the Jesuits.
They saved the news for January 21, 2022, the 44 date, and not by accident.
1/21/22 = 1+21+22 = 44
Meatloaf = 44
-Bat Out of Hell released October 21, 1977, 44-years ago.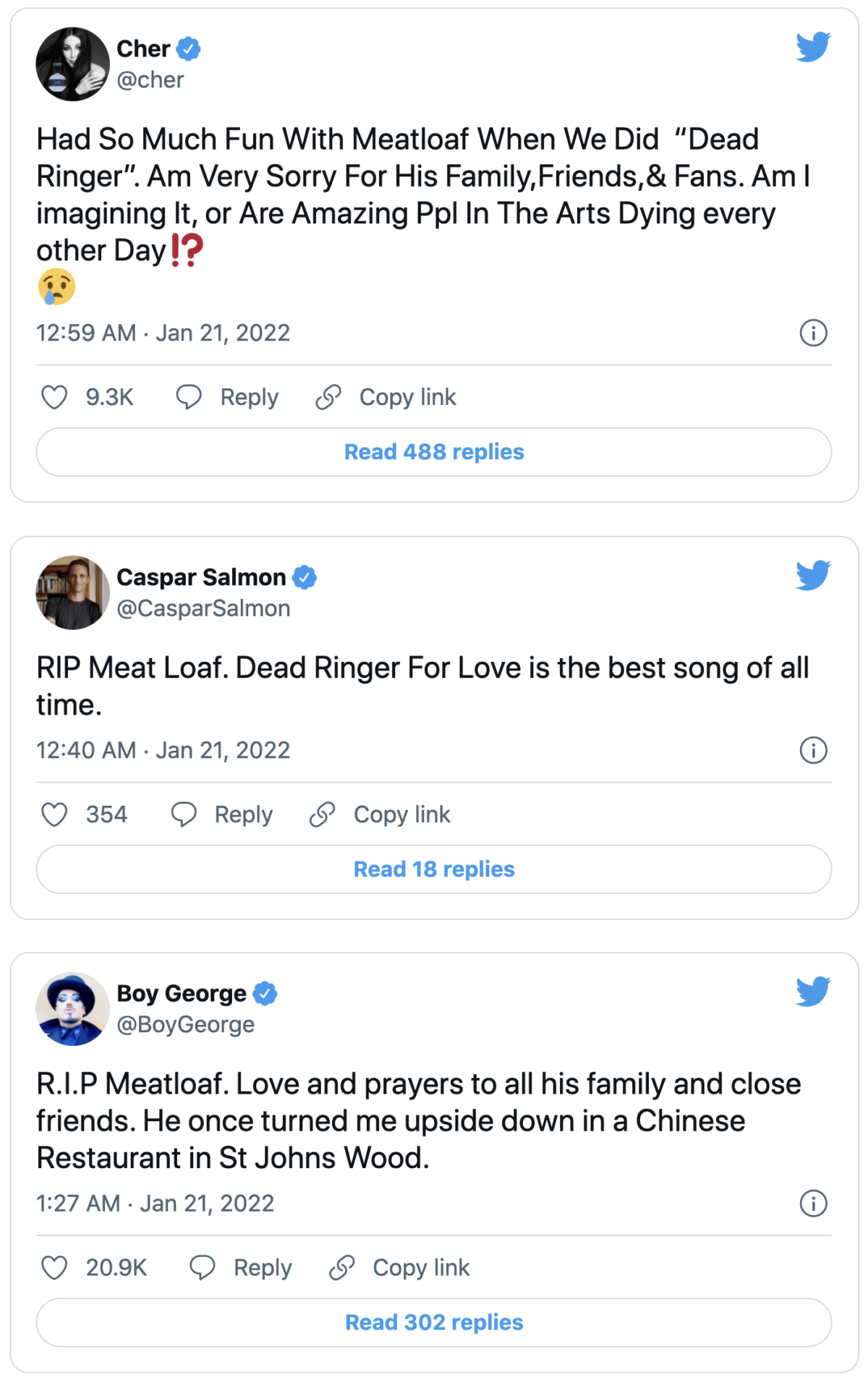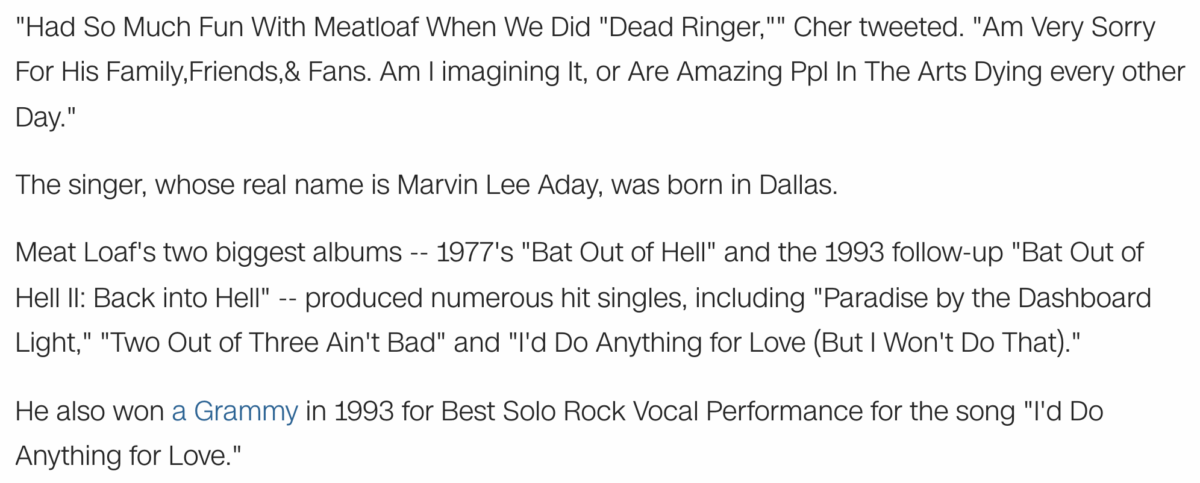 https://www.cnn.com/2022/01/21/entertainment/meat-loaf-obit/index.html