Medvedev upsets Novak Djokovic at US Open, September 12, 2021

What a day for Daniil Medvedev to win the US Open, in "America."
This news comes 12/9, like 129, September 12.

For the record, I had Novak Djokovic to win all four grand slams this year, and he has come up one short, in the championship. He won the Australian Open, French Open, Wimbledon and lost in the championship in the US Open.
This was the 53rd year of these being the four grand slam events.
Novak Djokovic = 53
He won Wimbledon this year, 53 days after his birthday.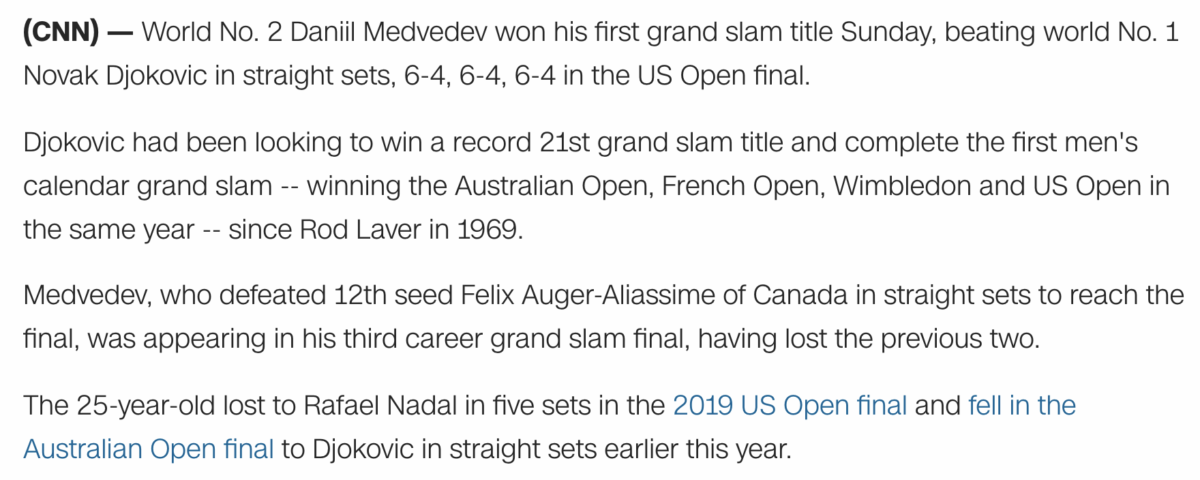 https://www.cnn.com/2021/09/12/tennis/daniil-medvedev-wins-us-open-djokovic-spt-intl/index.html