Mike McCarthy & Amari Cooper's Super 19 Covid-19 ritual before their game with the Saints, November 29, 2021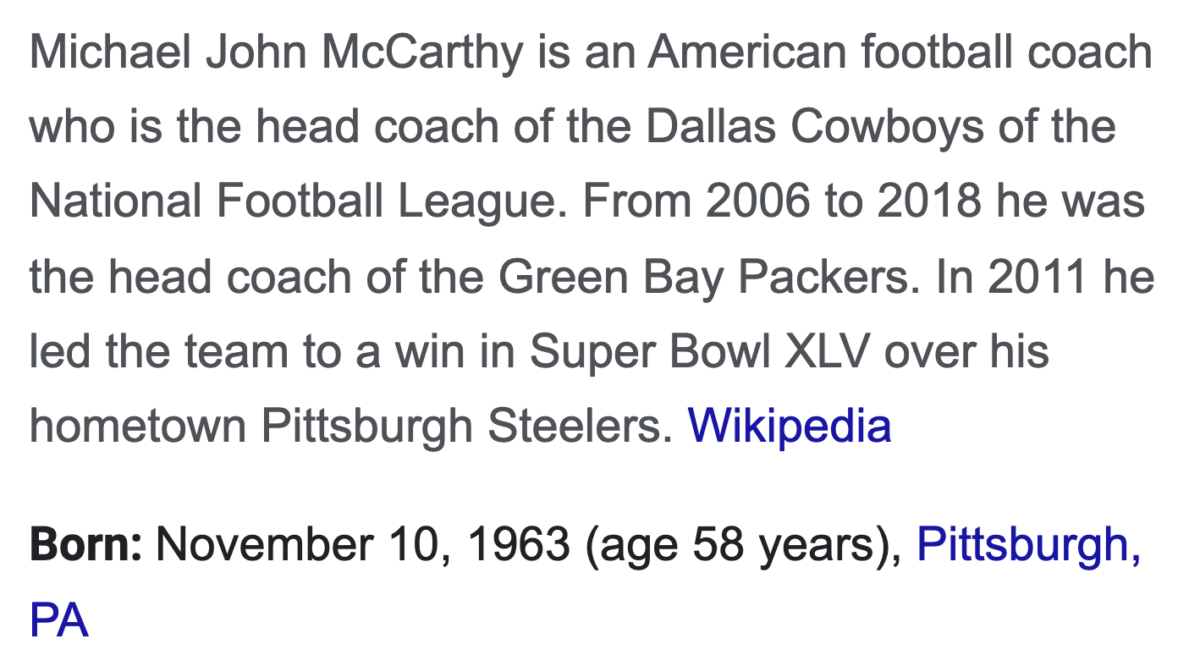 Can you remember what Steeler died at age 58 before primetime football last year?

Mike McCarthy landed Covid-19, 19 days after his birthday, and his receiver, #19, also doesn't fell well, Amari Cooper.



And keep in mind all of this is before the 'Saints' game, one of two teams, in the 32 team NFL that has a 19 connection.
Saints = 19
Seattle = 19
-Covid-19 began in Seattle for United States (first case in world outside of Mainland China)
And the first case of Covid in the NFL, was Sean Payton, March 19, 2020, 82 days after his birthday…


Covid-19?

S is the 19th letter (adding to the "S coincidence")
Read about the Merck pills with 82 on them being approved on the 82 date numerology.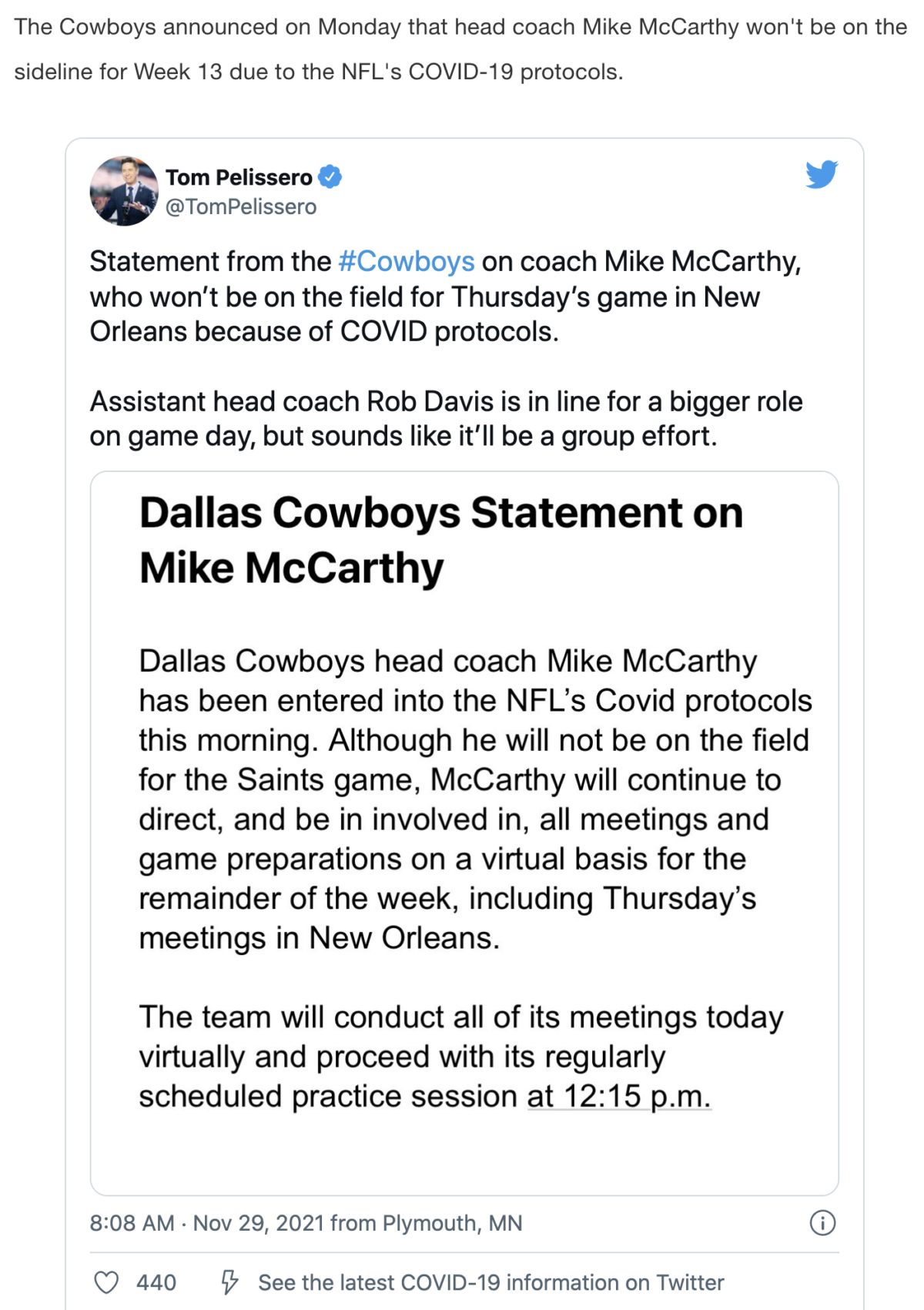 https://www.aol.com/sports/report-cowboys-mike-mccarthy-wont-160030983.html